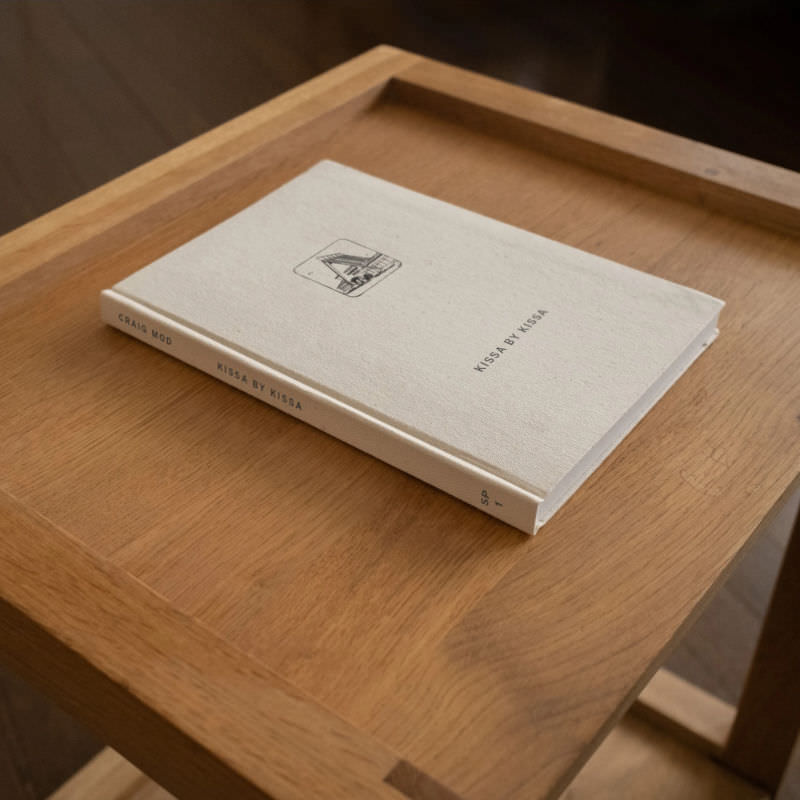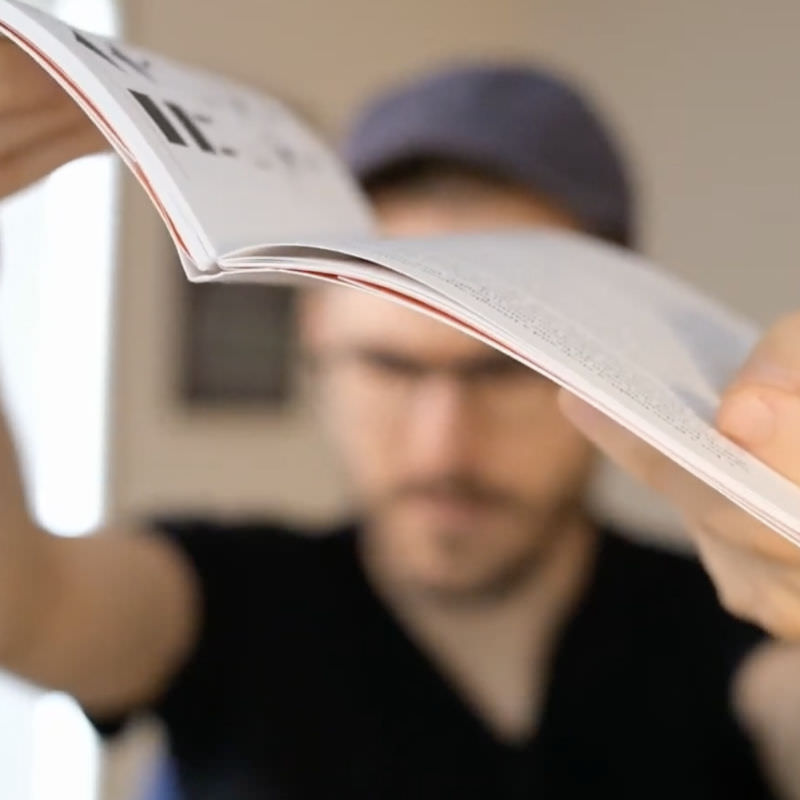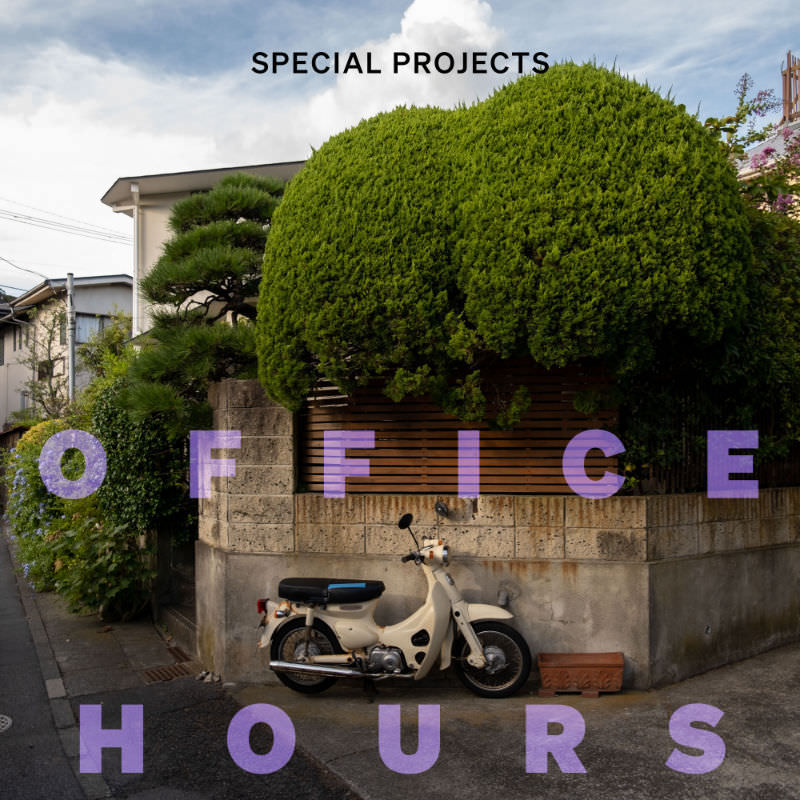 What you get when you join
Hello potential member!
As of January 2021, we're entering year three of this program, and the perks and goodies have only increased.
Join Special Projects (as either monthly, yearly, or lifetime member) you'll immediately get access to:
Members-only

Special Projects

newsletter + archives
Members-only Office Hours podcast, which is me answering some of my most frequently asked questions in podcast form
Members-only "A Most Boring Livestream" livestreams (20+ hours of archives) — I often do these "coworking" livestreams where I'm happy to chat and answer questions as we work together
Members-only "Pop-Up Walks" mini-documentary archive (currently two pop-ups as of Jan 2021)
Members-only guest lectures (in 2020 we had one on the art islands of the Inland Sea of Japan)
Quarterly members-only Zoom group calls
Digital copies of my books Koya Bound and Art Space Tokyo
Publishing experiment archives — SMS Book SMSes and Pachinko Road newsletter missives
A pack of ten high-res walking-in-Japan wallpapers for your phone
Yearly (and Lifetime) members also get a $40 discount code for my 2020 book Kissa by Kissa, and will get future discounts codes on any other physical books or photographic prints I offer in 2021. Most Yearly members get the cost of membership back in discounts.
The plan for 2021 is to produce and release at least one book and several photographic prints. SPECIAL PROJECTS members will be notified first of these releases, and Yearly and Lifetime members will get big discounts. Plus additional guest lectures, livestreams, and more. It's a great time to join.
---
All that said: This membership program is, at its core, like a mini NPR — of course, there are perks, but the main reason to become a member should be:
Craig, ya weird bird, I want to see more of your work in the world.
I thank you for that.
---
What Gets Made — Unlocking the Commons
Outside of the members-only perks outlined above, the membership program supports the production of the following newsletters, podcasts, and projects, all of which are available for free — for members and non-members alike. Sustainable funding of these projects was the initial impetus for Special Projects in 2019.
With two full years under our belt, I can say unequivocally that Special Projects works. With the help of members' subscriptions and feedback, together we produced an impressive body of work during 2019 and 2020. Thank you thank you thank you.
---
What We Made, Where We Went in 2020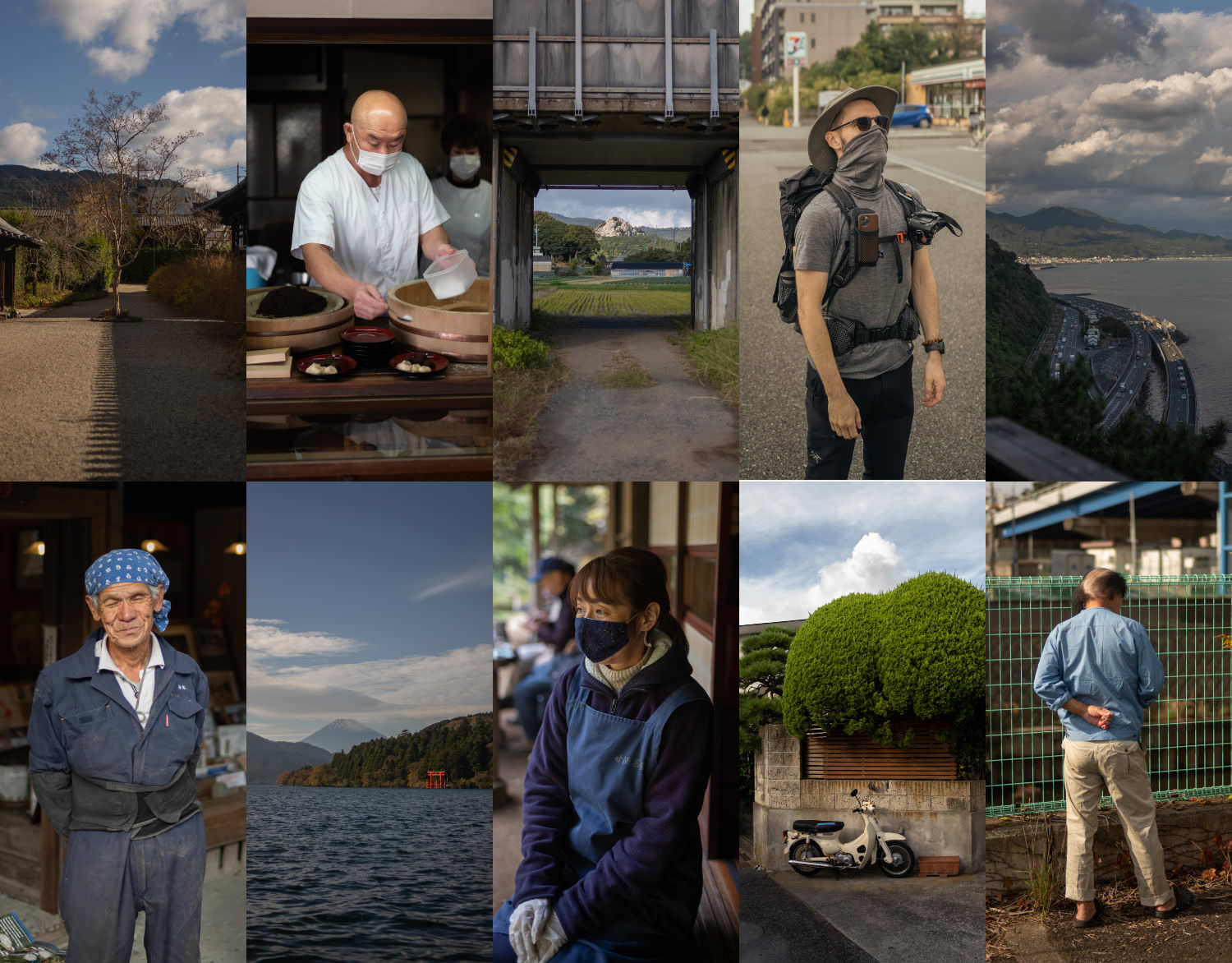 You can read my full writeup on running this membership program here:
As for what we made in 2020:
Newsletters
In 2020, with the support of Special Projects, I published over 100,000 words between my two newsletters, Roden and Ridgeline.
We also launched a new "popup" newsletter: Pachinko Road, (members get access to that archive) in which I wrote some 35,000 words over 28 days, and then another 5,000 words in the SPECIAL PROJECTS members-only newsletter. I'm not aiming for any specific word target, but 140,000 words is both a crazy amount for me and feels like a natural landing point. (I clocked about 140,000 in 2019, too; pre-2019 I think I averaged about 30,000 public-facing words a year.)
As I wrote last year: These newsletters continue to be my public sketchbook. They act as a forcing function to edit batches of images or take a thin wisp of an idea and see it through to — at least — a darker outline. Inadvertently, these newsletters have become something of a homespun encyclopedia, and I find the value of their archives only increases over time. They've become a place to point back to, and I find it nearly impossible to publish anything without referencing this public-facing back catalog of ideas.
---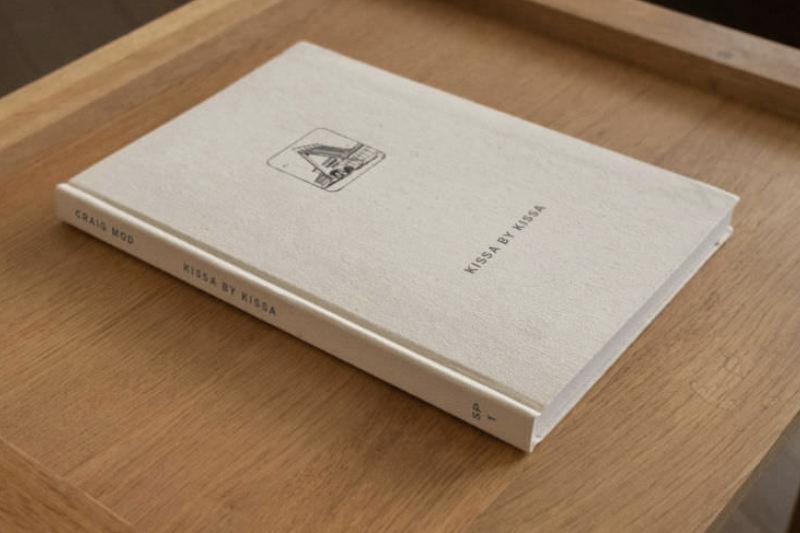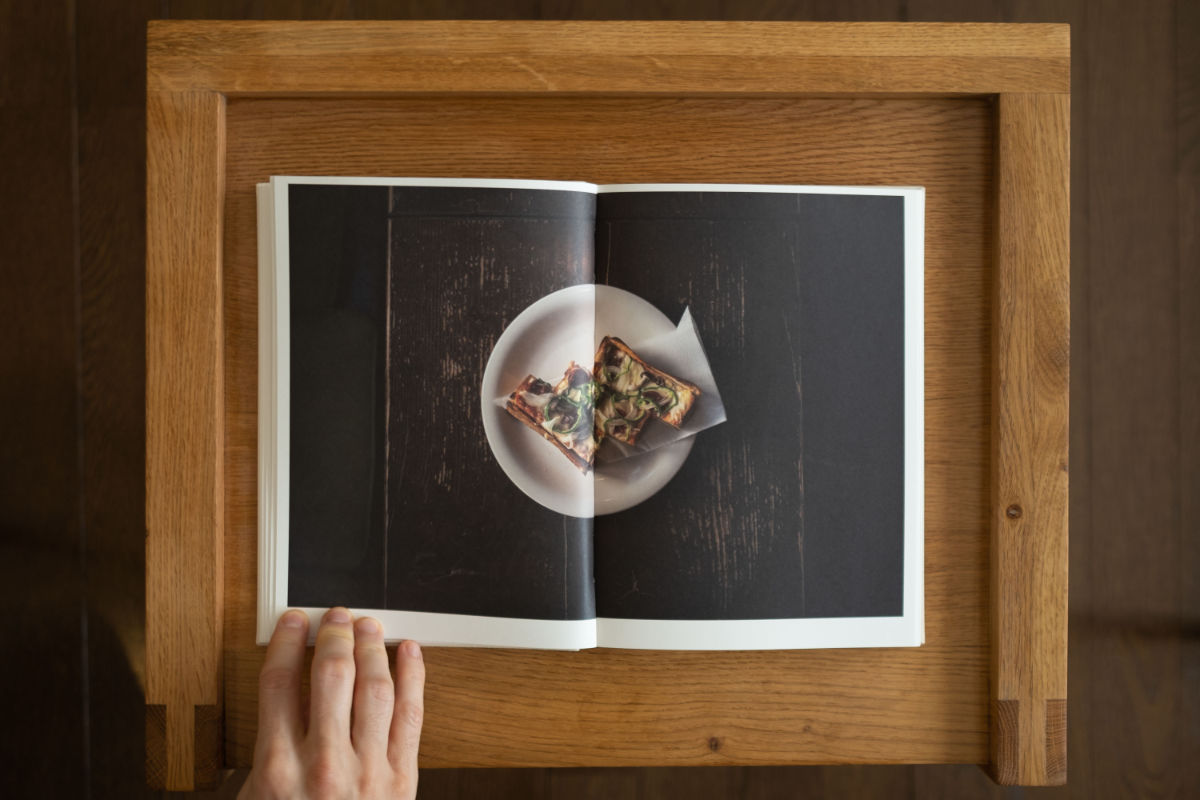 The 2020 Book
By far the biggest single "thing" to come out of 2020 and the membership program was my Kissa by Kissa book on Japanese kissaten and the culinary joy that is pizza toast.
Kissa by Kissa was a "pandemic book" in that it happened in large part because I was stuck at home. Plans for the year had gone up in smoke and given the sudden extra time I was able to commit myself to the writing, design, editing, and production of this book in a way that would have been impossible any "normal" year.
As such, June and July were essentially fulltime book months. Ridgeline became a diary for the process, written up in: part 1, part 2, part 3, part 4, part 5.
In tandem with the booklaunch in August, I launched my open source crowdfunding templates for Shopify: Craigstarter. I was spurred to whack this together because Kickstarter and Indiegogo haven't changed much in the last ten years, and yet Shopify has become this incredible platform with elegant integrations between customers and goods, sales and fulfillment. It felt weird that crowdfunding platforms cleaved apart the spaces where funding and future sales happened. So I set out to see if I could make a basic crowdfunding tool using Shopify's markup language. Turns out: It's possible!
The first edition (signed, numbered) of the book (1,000 copies) sold out in a few days. This was not the plan! So ended up scrambling to how to think about a second edition. (Did I even want to do a second edition? Would it devalue the first?) In the end we did do a second edition — the demand was simply too high — and we ended up selling nearly 2,000 books between August and December 2020. Yearly and Lifetime SPECIAL PROJECTS members got $50 off the first edition (and $40 off the second). The retail price for the book is $95.
There are a few copies of the second edition still available. When you become a Yearly or Lifetime member you're immediately sent a $40 coupon.
---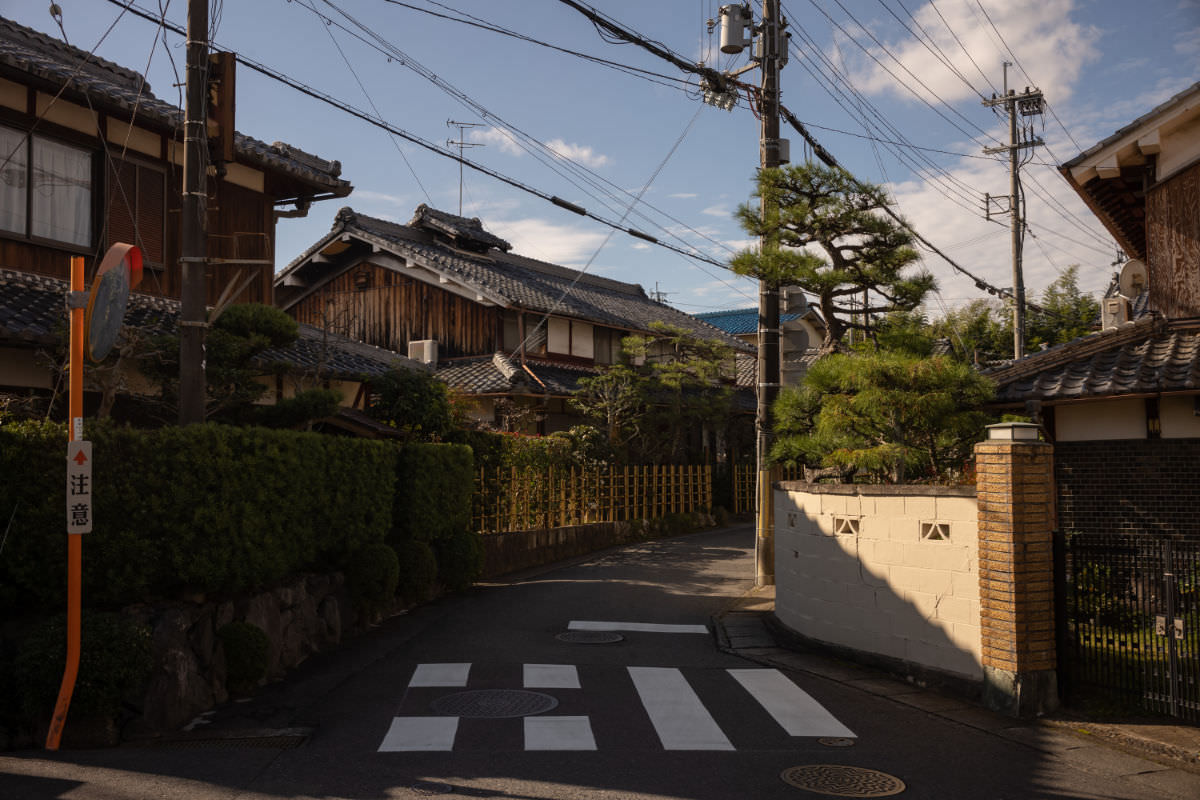 Walks and Walk Experiments
The original plan for 2020 was two giant (4+ weeks) walks — one in the spring and one in the fall. The pandemic quickly laid flat those plans.
---
In January I did a bit of walking near Obama City on the Saba Kaidō.
In February I walked the Hagi-Ōkan in Yamaguchi, just as COVID-19 was becoming a thing. That walk involved a visit to a silver mine.
Then the 'rona hit and the world ground to a halt.
During the halt I ended up walking a loop in the mountains near my house dozens of times, thinking about the birds up above and later hunting down fish and chips. It was on this loop that I ran my second "Popup Walk" for members.
But by the time September rolled around, COVID-19 seemed to be under control in Japan, so I decided to plan something bigger. In November I set out on the Tōkaidō, walking some 700 kilometers between Tokyo and Kyoto.
That ended up being a fabulous walk — perfect weather and little virus worry. It took about a month. During the walk I wrote a daily popup / experimental newsletter: Pachinko Road. SPECIAL PROJECTS members have access to those archives. I also recorded several 4k binaural audio videos each day, and archived them on my YouTube page and the audio on SW945.
In 2019 I started recording SW945 as a purely audio experiment. I enjoyed adding the visual component to it in 2020 and plan on continuing this exploration in 2021.
---

Essays, Other Writing, & Talks
Most of my words-in-the-world during 2020 were newsletter and book focused. I only published one essay with a major magazine: "How I Mastered the Art of Ventilating my Home" came out with The Atlantic in September. I'm grateful, as always, to have had the opportunity to work with great editors; Saahil Desai helped me knock that piece into a shape worthy of publication.
The early spring was filled with the writing, editing, design, and engineering of the Ise-ji: Walk With Me project. Much of this production was livestreamed to members. At some 12,000 words, with audio clips, GPS files, and extensive high-resolution photography, it's an online multimedia book.
On craigmod.com I published, of course, my massive writeup on Running a Paid Membership Program". The 2020 version of this page enumerates the many things the membership program enabled. I also published some notes on "Being a Good Newsletterer" and how, in mid-2020, it felt like iPad hardware was just so. far. ahead. of software.
Mercifully, my concerns with hardware <> software disconnects were assuaged by the release of the M1 MacBooks. I'm typing on the Air variant at this very moment and, let me say, This Is The MacBook We've Been Waiting For. It's basically an iPad-level of hardware power and battery with the power of macOS.
Mainly, though, the bulk of my 2020 time was eaten by the writing and editing and designing of Kissa by Kissa, which was a fine thing by which to have time eaten!
All of the above was membership-powered, so — thank you!
---
Before the pandemic kicked in, Figma managed to pull off their first conference, Config, and I had the great honor of being one of the keynote speakers. It was a blast — the Figma community is just a beam of love and positive vibes — and I'm quite proud of how my talk, "Two Books and a Long Walk," turned out. Thanks to the Figma folks who helped me bang this into shape with all the practice runs.
---
The Membership Engine
2020 was a weird year for everyone alive and compassionate. As I wrote in my big Membership 2020 Year-in-Review essay, 2020 would have been tough, if not downright impossible for me, without the support of SPECIAL PROJECTS members.
In fact, 2019 and 2020 were the most productive years of my life in terms of sheer volume of words written, work published, and hours spent in deep thought with text and images. My gratitude for the opportunity to do this work is larger than an html file can hold.
With two years under our belt, SPECIAL PROJECTS is starting to pay longer timescale dividends. I can trace a direct path between Kissa by Kissa and the walks and essays that the membership program enabled in 2019. I look forward to seeing how these tendrils sprawl out going forward, and am excited when I think about the foundations being laid today, for future work.
---
Man, this page is long! It's wild to me that the above output, production, work, motivation, encouragement, and downright permission was 100% undeniably, explicitly, and unequivocally kindled and stoked and gasoline-doused by the Special Projects program — both financially and spiritually. My members are amazing cheerleaders, and give me just the right amount of shit when I hem and haw.
So thank you for that and I look forwarding to continuing this relationship in 2021, with members new and old alike.
— Craig (memberships@specialprojects.jp)