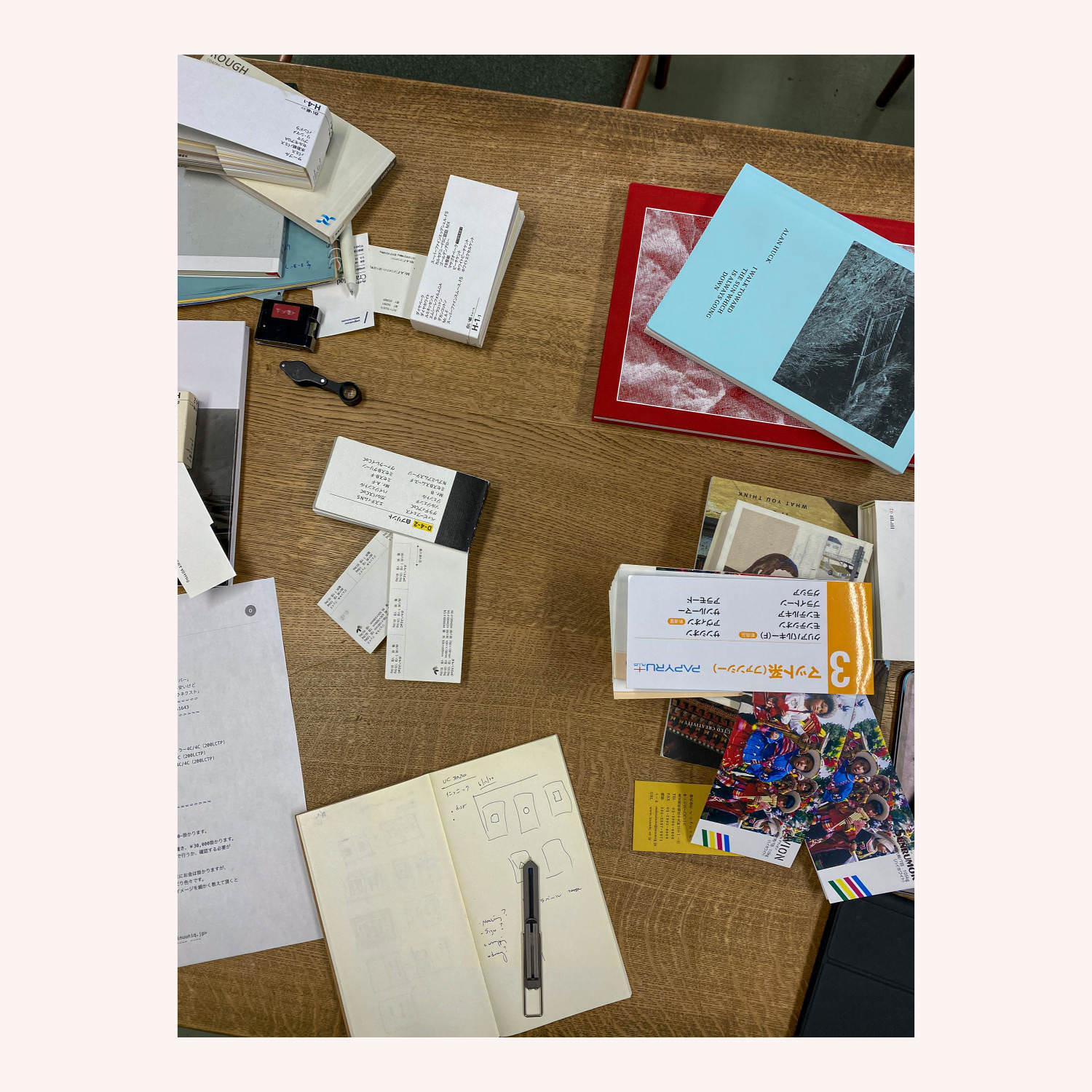 A Book from Pizza Toast — Part 4
It's four a half hours up and back to the printer. About an hour of walking + 75 minutes of train each way. It's kinda far, but it's kinda fun. A printer visit means I'll hit 10k+ steps for the day, and the two and a half hours of train time is work time; fairly efficient overall.
---
This is Ridgeline — a newsletter about walking in Japan that, thanks to COVID-19, has shifted to being a newsletter about making a book about walking in Japan. I'm Craig Mod, and I'll be your guide.
---
Today, another two hour+ printer meeting. Paper, warehousing, logistics, cloth, test print schedules, digging through dozens of sample books and other projects the printer has produced. It's energizing. And overwhelming. The number of details can crush a spirit, so it's important to have good collaborators. One Mr. Matsumoto joined today's meeting and immediately you got the sense that he knew what was up. Thank god. I can only look at so many paper samples before going cross-eyed; a reliable filter in the form of thousands of hours of paper obsession is a salve.
We set a schedule. Paper tests begin next week. I have to bang some 900mm x 600mm data into CMYK shape. We will test four paper types. Make a decision. Then the following week, head into silk-screen tests and dummy books. If all goes well we can start thinking about print-printing the whole dang thing.
Here are some details:
Limited 1,000 copy run
112 pages
B5 size (~240mm x 170mm)
Cloth, flexibound hardcover with silkscreened cover
Printed / bound in Japan
I am fairly certain the retail price will be around $90 USD. But if you are a Yearly Member to the Explorers Club, you'll get a $50 discount coupon. (Monthly members can upgrade to Yearly membership for the discount.)
I'll also be publishing members-only "behind the scenes" production dispatches; little video/photo "documentaries" for each of the stages of production. So access to those is another bonus of becoming a member. (There are tons of other member perks like: we're having our first Explorers Club Guest Lecturer give a members-only talk on June 21st about the art islands (Naoshima and other lesser known ones) of Japan's Inland Sea.)
As for pricing, Koya Bound retails for $95 and I believe this new book will be even higher quality (although smaller). I'm really excited about this project.
A long walk, in part, bookified. Already I can see so many other variations on a theme for this series. More to come.
Thanks for following along.
C
Not subscribed to Ridgeline?

(A weekly letter on walking in Japan)