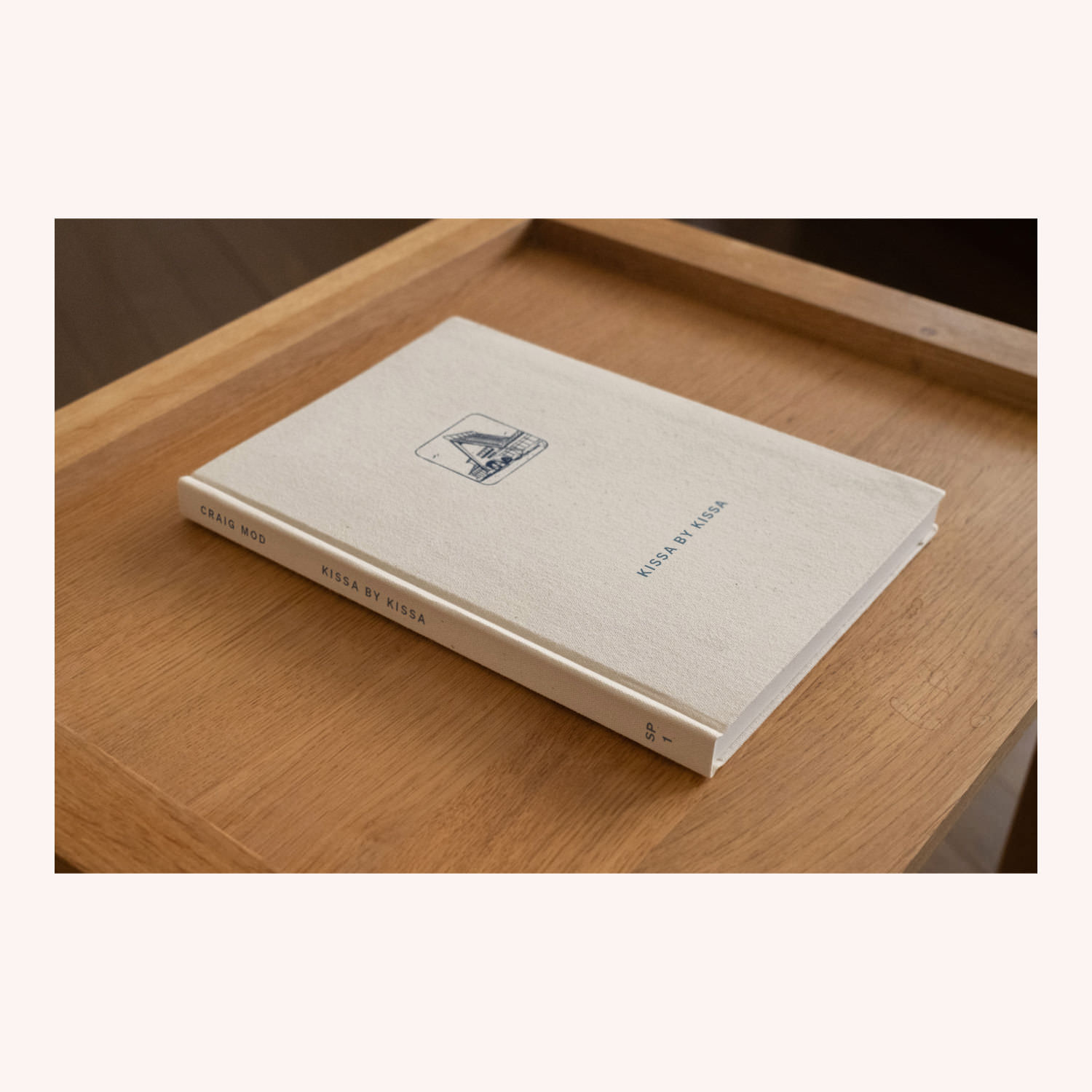 Kissa by Kissa by Book by Launch
Walkers —
Hello! My new book, Kissa by Kissa (about walking across Japan on the Nakasendō, visiting kissaten, and eating (pizza) toast last year), is out!
Here's your bog-standard big, requisite buy button:
From the book's shop page: "Kissa by Kissa is not a guide. It sits somewhere between travelogue, photo book, and bizarro ethnographic field study of old café — kissaten — culture."
Some fun walk stats related to this book:
kilometers walked: 963.48
time walking: 295 hr 14 min 10 sec
elevation gained: 20,420 meters
steps taken: 1,337,310
inns / hotels snoozed in: 31
toast munched: 78 slices
farmers greeted: ~90
kissas patronized: 29
---
I've been writing in bits and bobs about the production process of Kissa by Kissa here on Ridgeline: 1, 2, 3, 4, 5.
This run of the book is limited to 1,000 copies and 30 limited-edition signed photographic prints. We launched Sunday night for SPECIAL PROJECTS members, and as of publishing this edition of Ridgeline we've sold nearly 200 books and are down to 20 prints.
The pre-sale campaign with special perks runs until August 14th. (The books ship in October.) I'll be doing a big design / page-through livestream for everyone who buys the book once we have them in our hands.
If you're a Yearly Member of SPECIAL PROJECTS then you will have received a $50-off coupon. If you join as a Yearly Member right now (which costs $100 but comes with a ton of other perks, including access to the launch livestream archive video) you'll get the $50 coupon immediately. It can be applied to the book or book + print.1 You'll also get access to the archived livestream launch video (from Sunday night), where I talk extensively about the design and materials around the book.
---
The campaign has three goals:
100 sales and we go to press (DONE!)
250 and I sign all the books (Almost done!)
and if we break 500 sales before August 14, then everyone will get a set of kissaten postcard prints ("Stretchy")
Actually, there's one more goal, the "dingdong" goal: 700 sales and I'll make a YouTube cooking show about pizza toast. (What's the German word for a carnival-dunk-tank-proceeds-going-to-something-good sorta goal?)
---
The other part of this launch is a test of a crowdfunding templating system I built for Shopify. It's goofily called Craigstarter. It's free, open source, fully customizable. I think it looks and feels great. It allows for multiple goals and turns product variants (which will make sense to Shopify users) into Campaign Tiers. It seems to be working!
I'll make a how-to video to show folks exactly how to install Craigstarter on their own Shopify shop. (It's a little complicated, but free.)
---
Ten years ago I wrote Kickstartup. It feels exceedingly weird to be doing, essentially, ostensibly, the exact same thing ten years later.
The big different between then and now, is that this book grew out of a system, a community. It grew directly out of this place right here: Ridgeline. When I began this newsletter in January 2019 — 082 weeks ago! — I was in a genuinely discombobulated place, trying to figure out what my next steps were. This newsletter (and all your enthusiasm around it) became a helluvan engine, allowing me to think more deeply about and engage more with not just "walking" but the entire culture of moving with deliberation through the world, considering historical geographies, casting a more generous and empathetic gaze towards Japan and its aging population, photographing, experimenting, recording, playing ethnographer, and now, producing artifacts that I am damn proud of. You're a great crew, and I hope this book reflects my gratitude and respect I have for our group of walk-curious dorks the world around.
If I could pinpoint the moment I began work on Kissa by Kissa it was probably here: Boredom and the Long Walk.
Many, many thanks to everyone who has cheered on these odd explorations.
---
If you look closely, the subtitle of the book is: "How to Walk Japan, Book One." I don't know how many books we'll get up to. But we're going to try to do a few.
And so now, if you'll excuse me, I need to start laying out Book Two.
C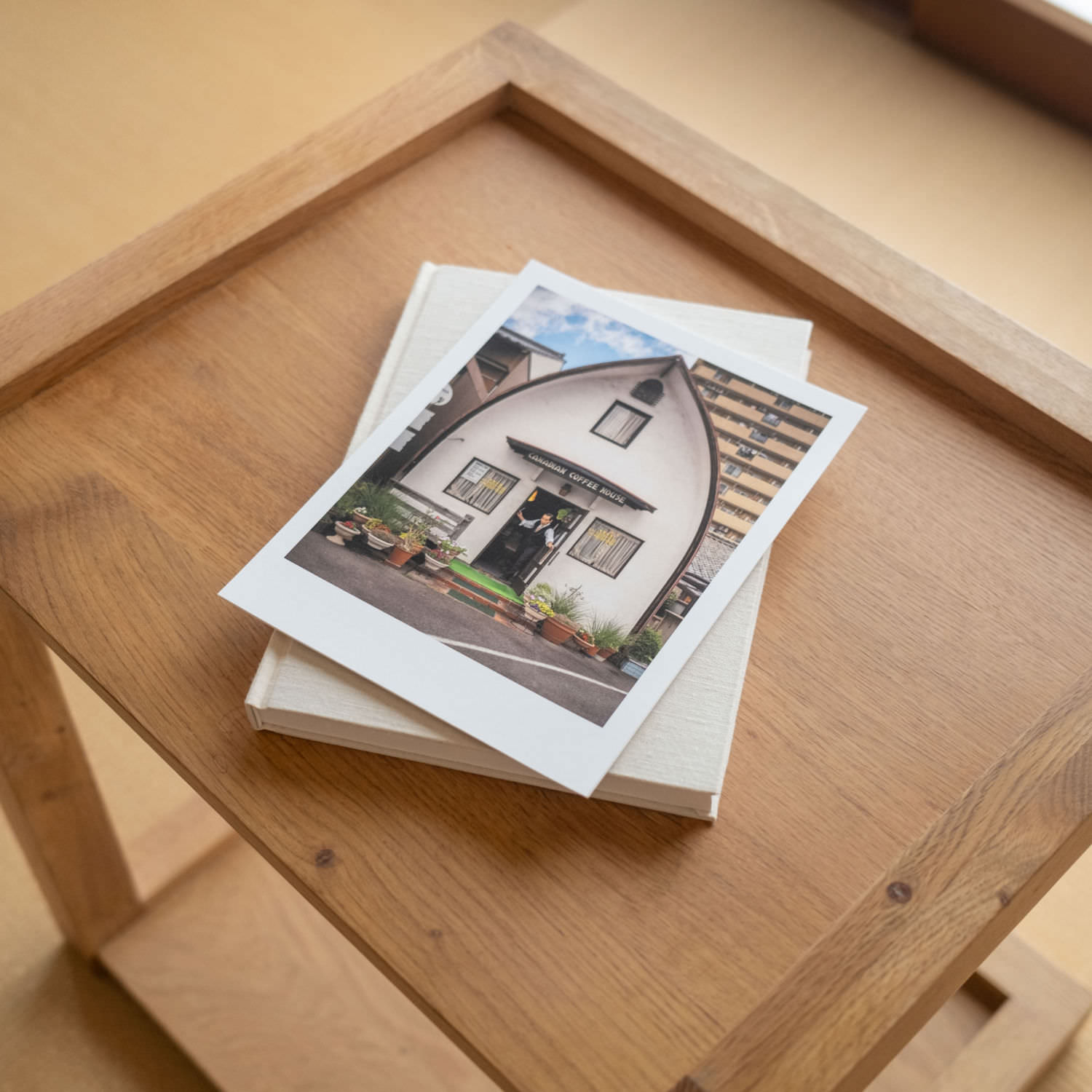 ---
Fellow Walkers
"I walk everyday. They're usually rewalks. Walks I've tread a hundred times. Maybe a thousand times. I'm a writer. But I've never been brave enough to write about walking. But the words come to me. The sights and sounds and smells. I know it's autumn when I walk along the River Adur and smell the woodsmoke from the nearby cottages and farms. I know it's summer when I reach the top of the hill, sweating, and hear the warblers. There's no greater comfort than a good pair of boots and the feeling of your feet on the ground."
---
("Fellow Walkers" are short bios of the other folks subscribed to this newsletter. In Ridgeline 001 I asked: "What shell were you torn from?" and got hundreds of responses. We're working our way through them over the year. You're an amazing, diverse crew. Grateful to be walking with you all. Feel free to send one in if you haven't already.)
---
Noted:
---
Apologies for all the harping on and on about discounts and memberships and all that. But part of this launch is about experimenting with what "activates" members, what gets people to join. And I see this book launch as almost another launch of the program itself. Thanks for putting up with all this commercial babble; anything gleaned from these tiny tests will be written up for other folks to learn from later on. ↩︎
Not subscribed to Ridgeline?

(A weekly letter on walking in Japan)