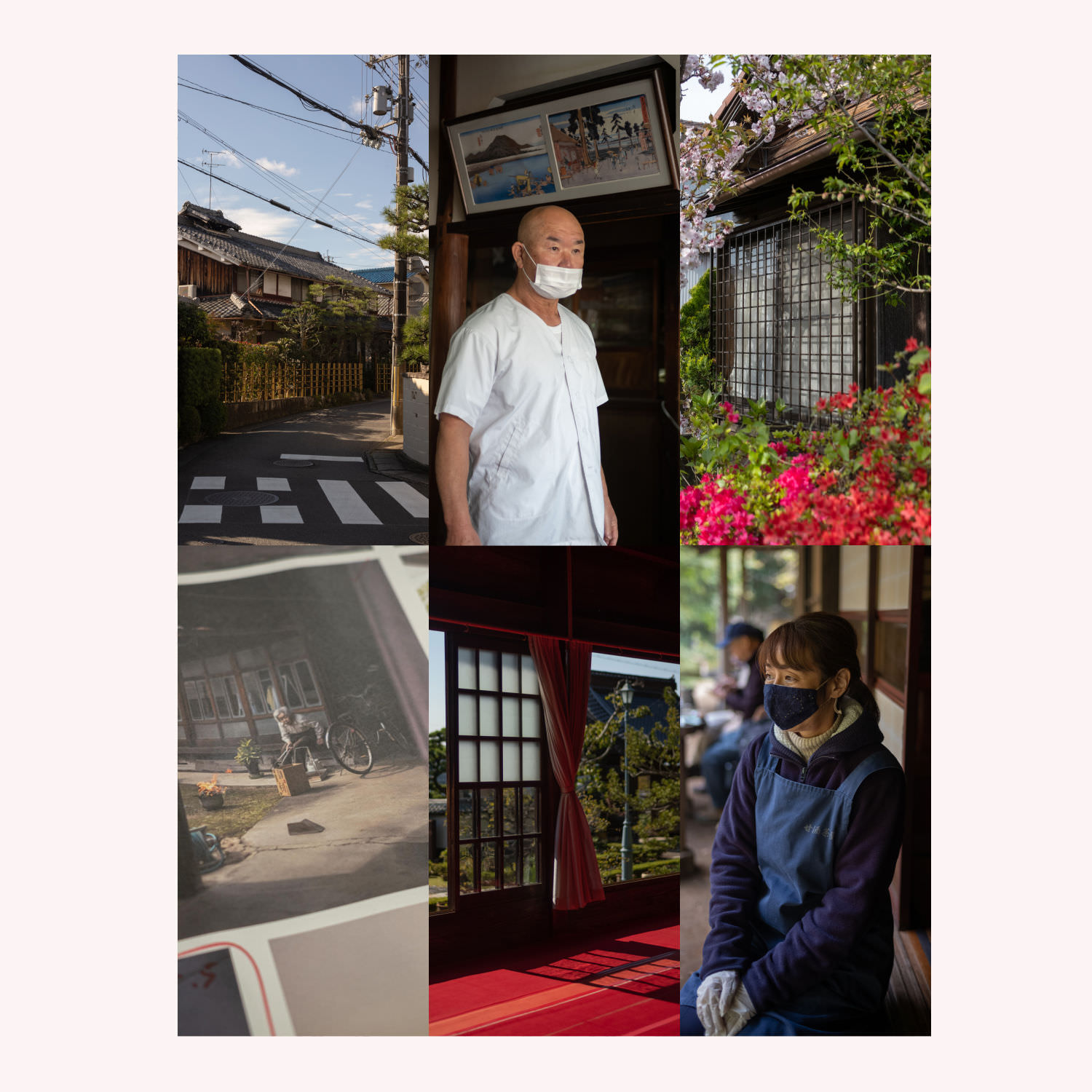 Walkers —
Memberships! Oh, memberships! For these past ten days I've been in a somnambulistic haze of memberships. Writing and rewriting, editing and pruning and expanding, photo-selecting and graphics-making, all in service to my annual look-back at the past year of running SPECIAL PROJECTS, my membership program.
I always think: This will be easy. And then I pull the thread and the thread never stops unraveling.
The resultant essay just went live. You can find all 7,000+ words of it here:
Running a Successful Membership Program
(You can also read last year's lookback, here.)
---
In spite of the world working against us, 2020 was a fantastic and inspiring year for the program — crazily, our most successful year on every level. Presently, we're about 100 people away from hitting 1,000 members; a special milestone in the age of the internet. Thank you to everyone who joined, showed up for livestreams, or generally sent in encouraging words about these newsletter or my books. (I keep a "nice things people have written to me" file from just this past year and we're closing in on 10,000 nice words.) It means a lot.
Ridgeline is powered by, and exists because of SPECIAL PROJECTS. If you get value out of this newsletter, please consider joining. Help us crest 1,000 members.

Members get access to my livestream archives, guest lecture archives, members-only newsletter archives, free PDFs of my books Koya Bound and Art Space Toyko, and more. Yearly members also immediately get a $40 coupon to use on the second edition of Kissa by Kissa.
Of particular note to the Ridgeline crew: I did a 90 minute livestream on packing for the big November Tōkaidō walk. Every item I carry and why I carry it, and how I think about spending six weeks on the road. That's also up in the archives.
Coming up: a members-only Q&A the first weekend in February — talking about goals for the program this year, and fielding any questions you might have.
---
But — walks. Let's get down to brass tacks on how SPECIAL PROJECTS has enabled walks. As I write in the big lookback essay, "membership programs are implicit and durable permission machines." Implicit in that the support itself is a signal, and durable in that those signals are "distributed." Permission via members is a collation of diffuse permissions, indie permissions, not a kingmaker bestowing some canonical singular permission. Creatively, I find this arrangement freeing. In praxis it has lead to bigger, more audacious and ambitious walks than I ever would have attempted on my own.
Buoyed by that strange, diffuse (but loving and encouraging) permission, I set out to walk the Nakasendō in 2019. That walk was typified by pizza toast and kissaten and marked my first foray into ascetic disconnection and strict "commitment devices." I began to understand the power of a walk as a system or platform, and began thinking of walks as an "operating system" atop which to build. What to build? Mechanisms for looking more closely, for understanding a geography, a history of a place, for increasing one's capacity for empathy and curiosity, for becoming a better version of yourself than previously thought possible.
In the same way that a ten day vipassana retreat works because it's ten days (it takes a few days for a mind to "arrive" and you'll start to get antsy on the last couple days; so out of ten days, you get maybe three or four solid days of truly present meditation), the longer a walk becomes, the greater the opportunity for the platform or "operating system" aspect of a walk to present tangible and lasting value.
I find it takes four or five days to get into the physical rhythm of a walk. It's only then that I can be "in" the walk. On day six or seven of a ten day vipassana retreat, you may find yourself "dissolving" into particulate matter — experiencing a kind of controlled disembodiment. It's as surreal as it sounds. And on long walks I find a similar kind of corporeal dissolution — what I've labeled in past missives as "bobbing consciousness."
There's something soothing and yogic on a wacky atavistic level about the rhythm of a long walk — that commingling of breath and footfall for hours and days and weeks on end is the foundation of our very beings. It's nice to become familiar once again with that pre-verbal impulse. On most of my walks I deliberately don't listen to music or podcasts to further fall into this self-hypnosis. Then, suddenly, your body and pack are weightless, you float across the pavement or dirt path, you are a doofy camera on rails, able to swivel you head around and yell out to the folk you pass:
A foxes' wedding! Ha ha!
There have been days on long walks where I felt like I could walk forever. Days where I walked forty+ kilometers and, honestly, thought I could do another forty. Of course, there are more days where I walked twenty and was ready to vomit. But that gamut of walk experience wouldn't have been possible were it not for the implicit permission of the members of SPECIAL PROJECTS. I don't think I would have been brave or brazen enough to head out on the Nakasendō on my own.
I capped the Nakasendō with a brief Ise-ji investigation, a walk so unexpectedly delightful (bereft of tourists, costal and mountainous, small villages and farms, great views and Michelin-level eats) that I went back six months later in December 2019 to further explore. We ran our first members-only Pop-up Walk in the middle of that eight day Ise-ji exploration.
The Nakasendō portion of my 2019 walking became the seed for Kissa by Kissa, and the Ise-ji walks seeded Ise-ji: Walk With Me.
---
Last year, the plan was two giant walks — one in the spring and one in the fall. But Covid waylaid those plans.
During the halt I ended up walking a loop in the mountains near my house dozens of times, thinking about the kites up above and later hunting down fish and chips. It was on this loop that I ran the second Pop-up Walk for members.
By the time September rolled around, COVID-19 seemed to be "under control" in Japan, so I decided to plan something bigger. In November I set out on the Tōkaidō, a sister walk to the Nakasendō, walking some 700 kilometers between Tokyo and Kyoto.
We ran a distributed publishing experiment wherein anyone who wanted could "join" me on the walk via my daily Pachinko Road newsletter, and respond in kind. The result is some 3,000+ responses and another thousand photographs sent from folks all around the world in various stages and permutation of quarantine or lockdown.
---
And now I find myself looking towards year three of the membership program, inspired by what's possible. I hope to turn the November Tōkaidō walk into a book in the next few months (SP 2). The plan is to do a 1,200 kilometer walk in late spring, a walk full of experiments and "operating system" explorations. I'm launching a new project in a week or so, which I think you all might enjoy. (Yes, I'm being intentionally coy ;) ) I want to spend another few weeks on the Ise-ji at some point, maybe in late summer. I want to turn all that into its own book. Needless to say, there's a lot of goodness in the works, and I'm excited and grateful to start moving down this path in 2021.
None of that above work or explorations (and this is such a small sampling of what was done) would have happened without SPECIAL PROJECTS and the support of the members. I published 60,700 words here in Ridgeline last year. 60,700! Thank you thank you thank you for enabling that with your indie permissiveness. The plan is to continue to wrap members into the fold, to shine a light on how all this stuff works and gets made. It's a great time to join.

And now, having had essentially no real "time off" in the last ten days, I'm going to collapse over here for just a little bit. Just a tiny little collapse.
*falls off chair*
See you next week,
C
---
Fellow Walkers
Born in Zürich, and now on country number six, but grew up in the north of England, to a fell-walking father from Hull and Sheffield, who much preferred the rolling Dales and Pennines to the cramped quarters of cities (perhaps because of Hull and Sheffield, to be fair) and so walked me up and down England's soggy slippy ridges as a kid, backpack on, Kendall's Mint Cake in hand — which of course led me to me spending a life working in cities, though also walking in cities — for hours and days and weeks. My favourite activity (don't tell my family) is probably a solitary walk through a city, with a camera and a book or two on local scenes and sites and stories, and then writing it all down afterwards, mind racing back and forth through history, present, and future of place.
---
("Fellow Walkers" are short bios of the other folks subscribed to this newsletter. In Ridgeline 001 I asked: "What shell were you torn from?" and got hundreds of responses. We're working our way through them over the year. You're an amazing, diverse crew. Grateful to be walking with you all. Feel free to send one in if you haven't already.)
---
Not subscribed to Ridgeline?

(A weekly letter on walking in Japan)