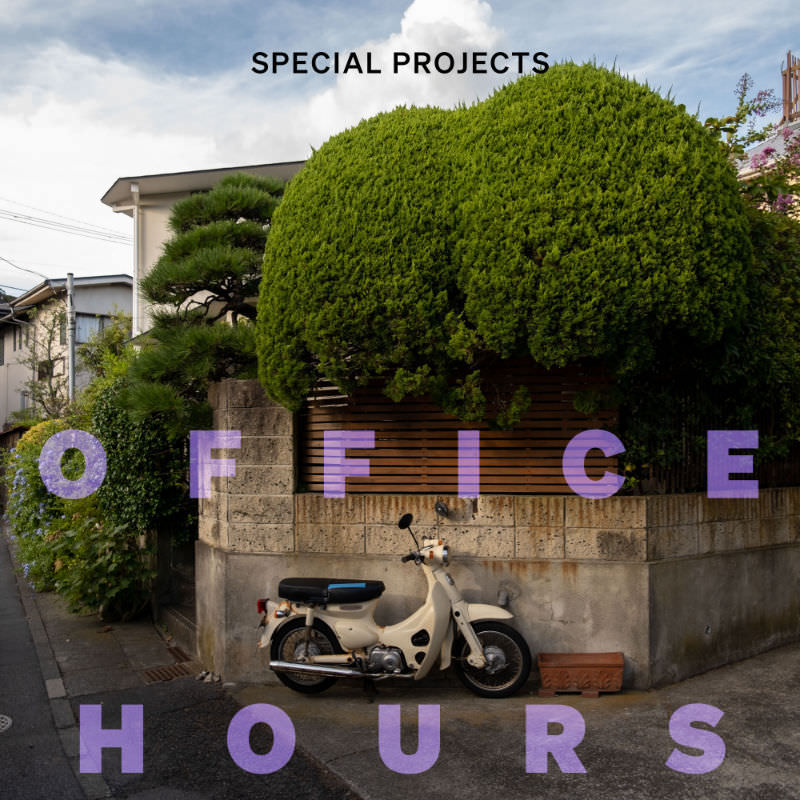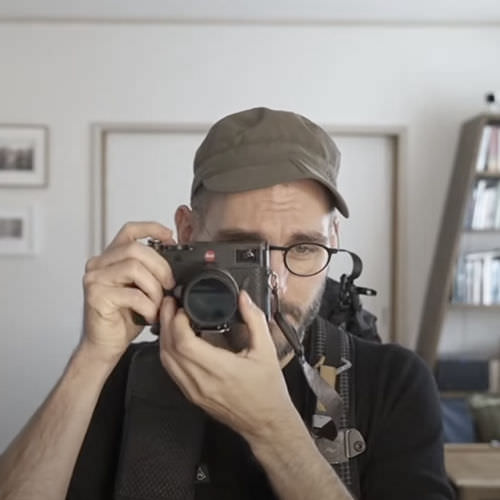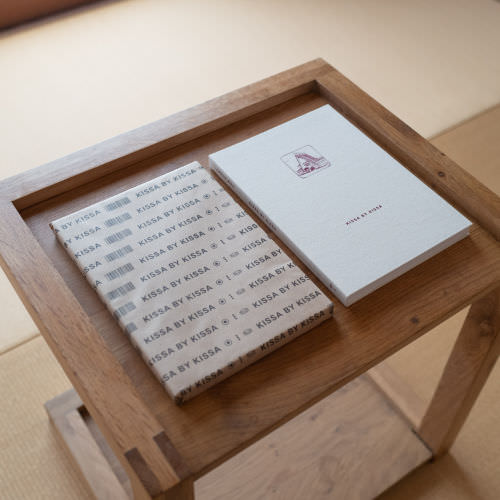 What you get when you join
Hello potential member!
As of Feb 2022, we're entering year four of this program, and the perks and goodies have only increased.
The main split in "perks" is that: Yearly folks (and Lifetime, of course) get big discount coupons on my books and prints. Monthly members don't get the discounts but do get immediate access to THE GOODIE BUCKET, which contains:
Members-only

Special Projects

newsletter + archives
Members-only Office Hours podcast; me answering some of my most frequently asked questions in podcast form
Members-only "A Most Boring Livestream" livestreams (60+ hours of archives) — I often do "coworking" livestreams where I'm happy to chat and answer questions as we work together
Members-only launch events + archives — Kissa by Kissa book launches + documentary film launches
Members-only "Pop-Up Walks" mini-documentary archive (currently two pop-ups)
Members-only guest lectures
Semi-annual members-only "Board Meetings" + archives
Digital copies (PDF) of my books Koya Bound and Art Space Tokyo
Pop-up newsletter archives: SMS Book SMSes, Pachinko Road (Tōkaidō), Where are all the Nightingales? (Kumano Kodō), and Tiny Barber, Post Office (Ten Cities Across Japan)
Yearly (and Lifetime) members also get a $40 discount code for my 2020 book Kissa by Kissa, $50 off my limited-edition Tōkaidō print, and will get future discounts codes on any other physical books or photographic prints I offer in 2022. Most Yearly members get the cost of membership back in discounts.
The plan for 2022 is to produce and release at least one book and several photographic prints. SPECIAL PROJECTS members will be notified first of these releases, and Yearly and Lifetime members will get big discounts. Plus I plan on holding additional guest lectures, livestreams, and more. It's a great time to join.
---
All that said: This membership program is, at its core, like a mini NPR — of course, there are perks, but the main reason to become a member should be:
Craig, ya weird bird, I want to see more of your work in the world.
I thank you for that.
---
What Gets Made Unlocking the Commons
Outside of the members-only perks outlined above, the membership program supports the production of the following newsletters, podcasts, and projects, all of which are freely available for members and non-members alike. Sustainable funding of these projects was the initial impetus for Special Projects in 2019.
Ridgeline weekly newsletter — using walking as a platform or "operating system" to explore the world and run publishing experiments
Roden monthly newsletter — books, design, photography, literature, Japan
On Margins podcast — stories behind designing and producing books
SW945 binaural ambient recordings along historic paths in Japan
"Nothing Exciting" Japan Walking Videos — over eighty videos of moments across the countryside of Japan
Long form essays on craigmod.com and elsewhere
Open-source projects like Craigstarter
With three full years under our belt, I can say unequivocally that Special Projects works. With the help of members' subscriptions and feedback, together we've produced an impressive body of work during 2019, 2020, and 2021. Thank you thank you thank you.
---
What Members Have to Say
I surveyed members at the start of 2022, asking how their experience with SPECIAL PROJECTS has been. Here are some of their responses:
Your candor in bringing us into your work and process has really helped me in my own non-"job job" work (ie the work is really like to be doing) and I find that super valuable. Also very happy to be able to help, in whatever small way :)
I'm partial to artists who lead their lives as a Gesamtkunstwerk, and let folks into many different layers of their creative process (the business parts, the raw materials & idea generating, the edit, etc.). You do that super effectively and it's probably the biggest perk for me.
Thank you for sharing with us. It's great to be along for the ride and glad you are able to sustain your art in this way. Please don't stop. If we need to pay more we will!
Thanks for being a thoughtful, measured voice in a loud and immediate world!
I love the work you're doing, but I'm more inspired by the way you're doing that work than the specifics of any given project and I truly find your (public) worldview extremely invigorating. I consider you a mentor-from-afar.
Thanks Craig for sharing so much about your process and being thoughtful about your members. Love your work and using it as an archetype for my own. One of my favorite things about your membership is feeling like I'm part of a community without investing a ton of energy into socializing with people.
My nephew is 18 yrs old and I want to someday show him yr life and say, dream of things that might seem impossible, but you can do whatever you want if you work at it.
I'm so glad you exist in the world and do what you love. It's such an inspirational bright spot for me. I get so much joy from what you do because of how you do it.
I love the sense of inclusion in your work, that my participation means something. I also love enabling you to do whatever you fancy creatively as I appreciate the power of that (and the older I get, the less I can abide the waste of human potential; if I can help someone enrich their own creative life, I will).
One thing I have been relating the concept of Special Projects to, is tenure (in the academic sense). It is as if your crew has granted you creative tenure - the freedom to explore, create and fail.
There are approximately 380 other responses of similar tenor. I'm confident in saying: It seems like members are getting value out of the program, and that makes me tremendously happy.
---
What We Made, Where We Went in 2021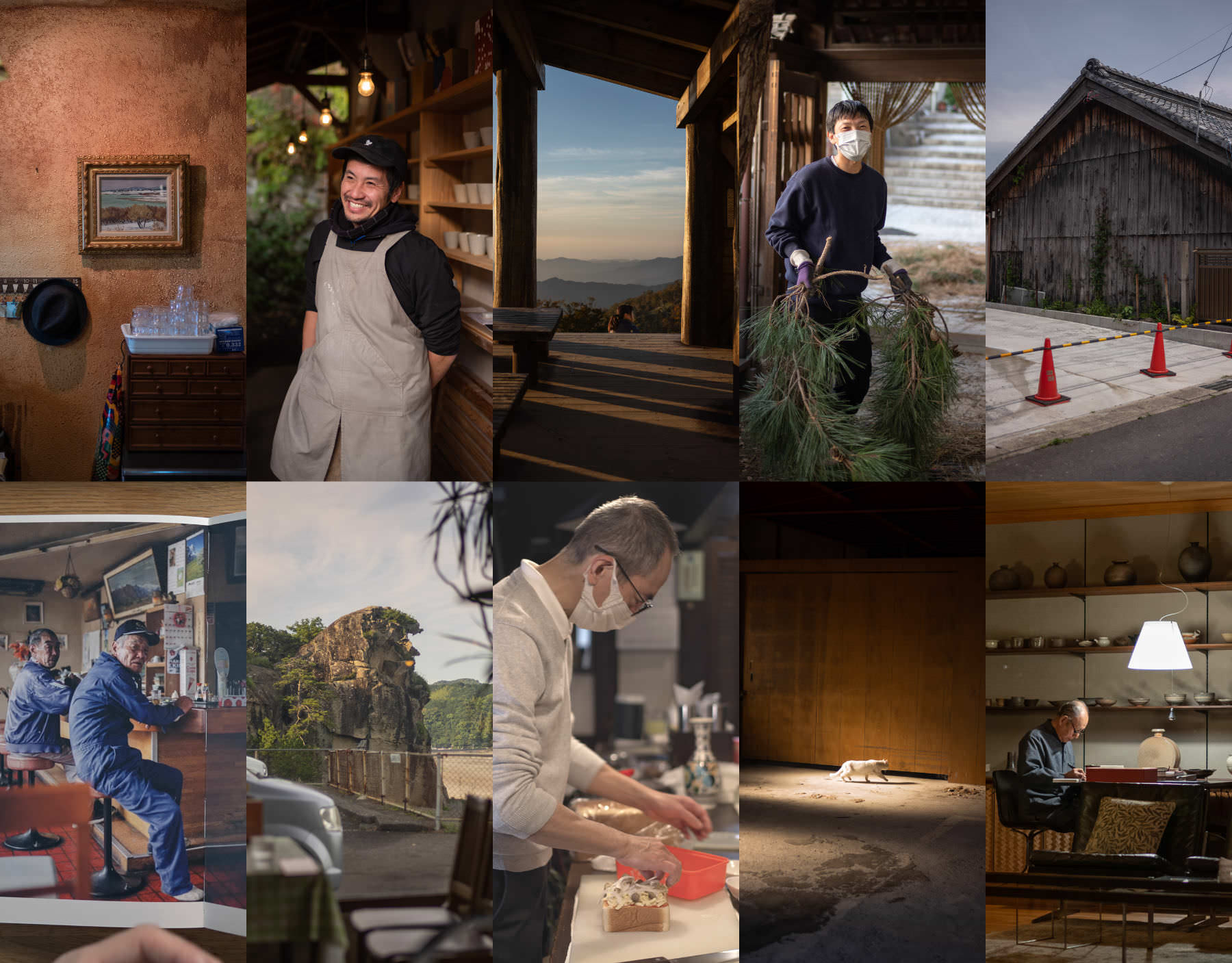 Each January, I do a huge look-back on the previous year. You can read my notes on running the program in 2019, 2020, and 2021 here (together, over 20,000 words on running SP):
---
As for what we made in 2021:
Newsletters
In 2021, with the support of Special Projects, I published over 150,000 words between my many newsletters.
Of particular newsletter note were my "pop-up" Where are all the Nightingales? (WaaTN?; 35,000 words) and Tiny Barber, Post Office (TB,PO; 55,000 words) newsletters.
WaatN? focused on a 500km walk I took around the Kii Peninsula in May / June 2021. Tiny Barber was the daily journal of a thirty day, ten city adventure stretching from Hokkaido to Kagoshima.
Members get access to the archives of those pop-ups newsletters.
I also ran a photography-focused newsletter called, Huh: A Cafe With a View of the Waterfall, which ran for 26 weeks.
---
For the last couple years I've now consistently published some 150,000+ words each year between regular, pop-up, and members-only newsletters. Pre-SPECIAL PROJECTS, I averaged about 30,000 public-facing words a year. The program has proven to be extremely generative.
As I cap this section each year: My newsletters continue to be my public sketchbook. They act as a forcing function to edit batches of images or take a thin wisp of an idea and see it through to — at least — a darker outline. They are also proving to be nutrient-rich grist for future books. Inadvertently, these newsletters have become something of a homespun encyclopedia, and I find the value of their archives only increases over time. They've become a place to point back to, and I find it nearly impossible to publish anything without referencing this public-facing back catalog of ideas.
---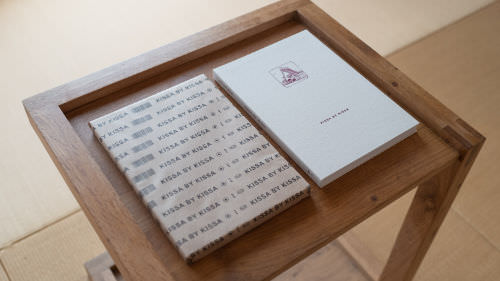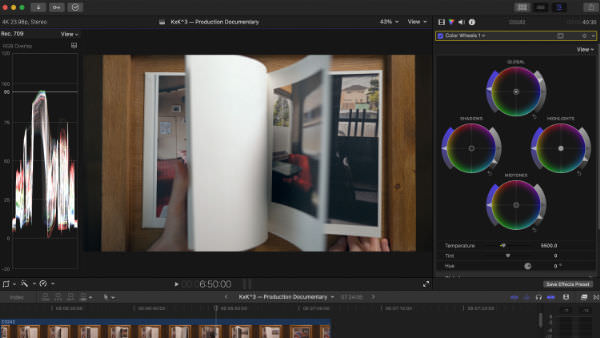 Videos! Books!
I call 2021 the year of "maturity" and "refactoring" of SPECIAL PROJECTS. Meaning, we cleaned up some less-refined aspects of logistics and production.
I hired an assistant in January 2021. They have been terrifically helpful. In particular, they were instrumental in our transition to a new warehouse and fulfillment center. They also helped connect me with a new printer in Matsumoto, Nagano. Our weekly check-in calls have kept me focused and grounded.
Thanks to this work, we were able to produce a third edition of Kissa by Kissa. The printing quality has been kicked up several notches, and we utilize a more lay-flat friendly binding style. It's the best iteration on the book yet.
Connected to Kissa by Kissa, I produced two short documentaries in 2021.
---
One is about a kissaten I passed on my walk in 2019.
---
The other is about the craftspeople behind the production of Kissa by Kissa.
---
---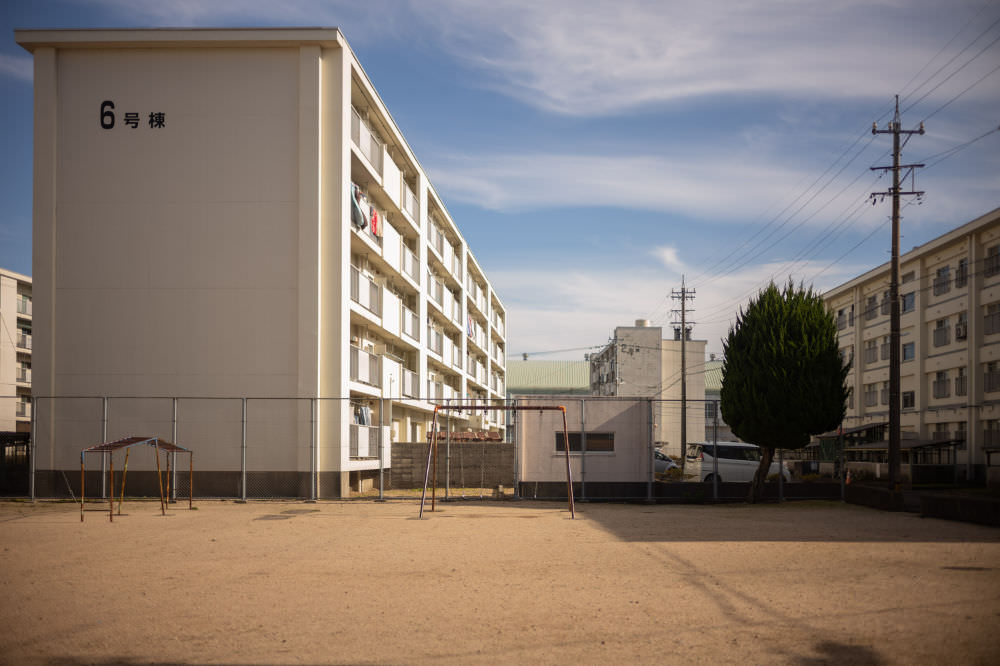 Walks!
Much of 2021 was spent in a suspended "state of emergency" — making walk-planning difficult. Still, I managed to knock out two so-called "serious" walks.
In May / June I walked some 500 kilometers around the Kii Peninsula — along the Ise-ji, Kumano Kodō, and Ohechi routes.
In November / December I planned and executed a thirty-day trip to ten mid-sized cities in Japan. The list was: Hakodate, Morioka, Sakata, Matsumoto, Tsuruga, Onomichi, Matsuyama, Yamaguchi, Karatsu, and Kagoshima. I walked about thirty kilometers in each city.
I wrote nearly 100,000 words during those trips / walks, published mainly to two pop-up style newsletters: Where are all the Nightingales? and Tiny Barber, Post Office. Members get access to the archives.
I also continued to record binaural audio and 4k video of "Nothing Exciting" happening along the way. There are WaaTN? and Tiny Barber YouTube playlists.
Here's a supercut of the "more exciting" Tiny Barber moments:
---
I also continued to walk the pandemic loop near my home, still thinking about the birds up above and hunting down fish and chips.
---

Essays, Other Writing, & Talks
On craigmod.com I published, of course, my massive write-up of 2020: Running a Successful Membership Program, and the 2021 edition of this very membership signup page.
I also wrote about how "Looking Closely is Everything", noting the ways in which the pandemic has rewired my eyeballs. And, having run two successful "pop-up" newsletters by this point, in July 2021 I published "Pop-up Newsletter are the Greatest Newsletters".
Finally, in August, inspired by Teju Cole's latest book, I wrote up a retrospective on his photobook oeuvre: "Photos and Words and Teju Cole's the Golden Apple of the Sun".
Of course, I continued to publish Roden and Ridgeline regularly, and ran a photography-related newsletter for twenty-six weeks called Huh: A Cafe with a View of the Waterfall.
Most of my words-in-the-world during 2021 were newsletter and book and craigmnod.com focused. That said, I did publish a few essays elsewhere.
I wrote about "Code as Therapy" for WIRED magazine. And "World Heritage Kissaten" for The Japan Times.
I also started a new series for Papersky Magazine about electric bicycles. My first column came out: "Donuts on the Mind".
The summer was filled with a COVID spike here in Japan; which was fine for me, since I needed to hunker down and prep for the production of the third edition of Kissa by Kissa. Leading to its launch in late September.
All of the above was membership-powered, so — thank you!
---
The Membership Engine
2021 continued to be a strange year-at-large for the entirety of humanity. Unpredictable, stuck in Japan, I doubled down on getting to work on the work I thought I should be doing.
In the end, 2021 was one of the most productive and satisfying years of my life — personally and professionally. It feels like the year that this membership program "matured." It's certainly the year I realized how much of an effect I was having on readers as evidenced by the overwhelmingly positive response to my pop-up newsletters and other writing.
My gratitude for the opportunity to do this work is larger than an html file can hold.
With three years under our belt, SPECIAL PROJECTS is a crew, no longer entirely rag-tag (though I will always think of it that way), with a history — a history! — and I look forward to living up to the standard we've set thus far.
---
Man, this page is long! It's wild to me that the above output, production, work, motivation, encouragement, and downright permission was 100% undeniably, explicitly, and unequivocally kindled and stoked and gasoline-doused by the support of SPECIAL PROJECTS members — both financially and spiritually. My members are amazing cheerleaders, and give me just the right amount of shit when I hem and haw.
So thank you for that and I look forwarding to continuing this relationship in 2022, with members new and old alike.
Craig (memberships@specialprojects.jp)