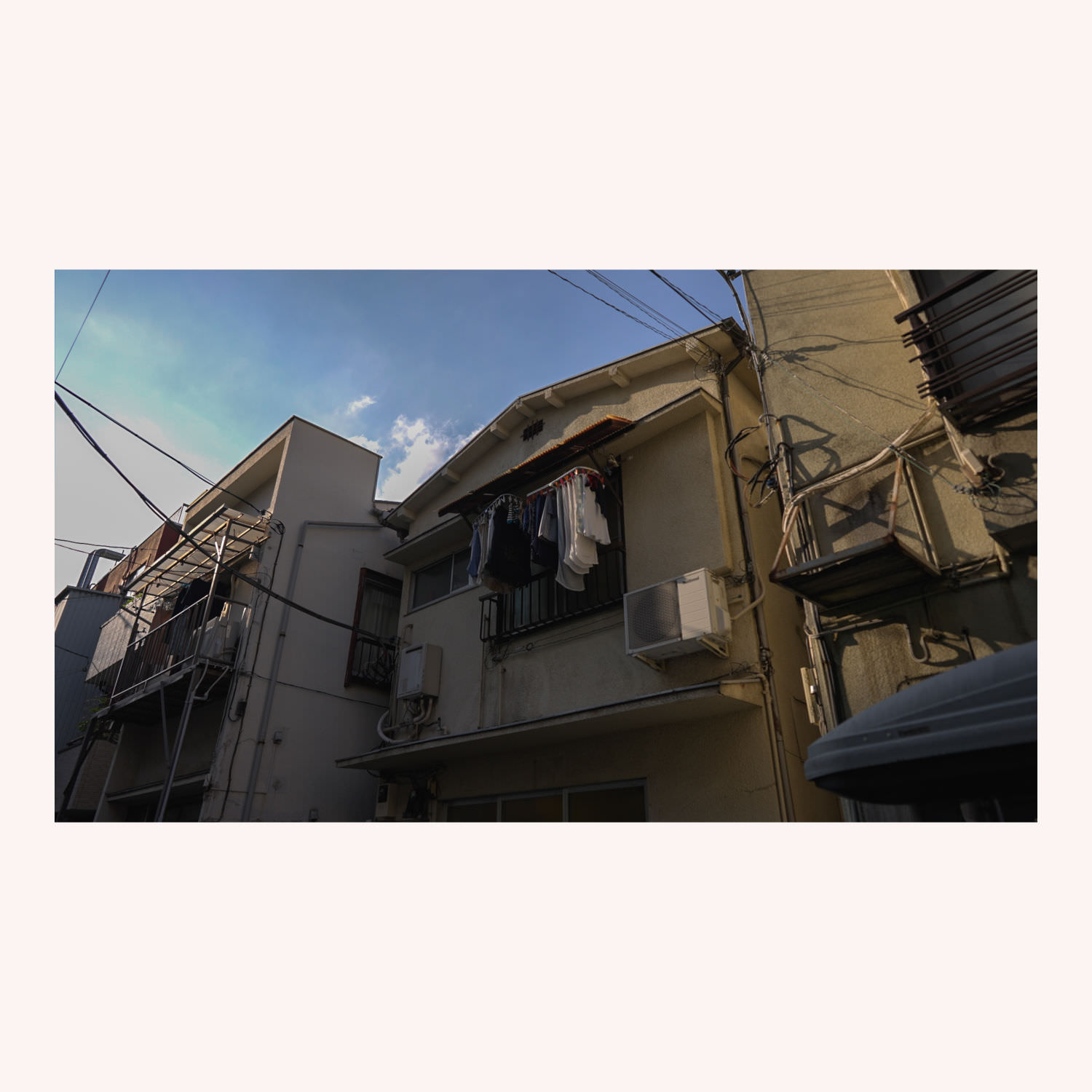 A Walk Through Kagurazaka
A few days ago I did a 10,000 step walk around the Kagurazaka neighborhood of Tokyo. It was one of the hottest days of the year. You were soaked simply by standing still — the humidity in the air was high enough to nullify any effects of surface evaporation. In fact, the wet bulb temp was tickling WB 30℃ (and was set to hit WB 32℃ the next day!).
Normally, when a city becomes like the devil's perineum, I stay home. But this day I had an appointment at a bindery to inspect the final production of the third edition of my book, Kissa by Kissa. The general Kagurazaka area (Edogawabashi, Kagurazaka, Waseda) has a long history of binding, printing, and letterpress shops. Despite being so central (Shinjuku-ku), it's still pretty active! (Many other printers / binders have moved far out of city center.) Heck, the neighboring ku to the north is called Bunkyo-ku, or "literature town." Toppan, one of the biggest printers in Japan has their headquarters next to Edogawabashi Station, with a whole print museum open to the public. It's great.
But our binder isn't Toppan, it's a small shop in the nook of a random little building down a back alley. Run by a second generation son, they were so precise, delicate, and dedicated to binding this new edition that I was almost brought to tears. I filmed a bunch of the process and will be sharing later. But, suffice to say, this third edition is, as far as I can tell, the edition I set out to produce a year ago, but didn't quite know how to / have access to the right people. The plan is to start shipping in a few weeks. We already have about 500 people on the waiting list for an edition of 1,000. You can sign up here.
---
But — Kagurazaka. That's what I wanted to write about today. I love this neighborhood and have always loved it. What a name: "God Music Hill." I've flirted with it over the years (I was based in Takadanobaba ("Upper Rice Paddy Horse Place") for ages) but only live-lived in Kagurazaka for a summer nineteen years ago.
Nineteen years ago! I was in love! No I was depressed! No I was on top of the world! I was twenty and a grade-a moron and, well: I nearly burned my face off on Mt. Fuji. And so, nineteen years later I re-walked the back streets — of which there are many and, lo and behold, my janky two-story apartment was still there, next to the same dirt park in which I drank too much with friends. The izakaya with the grumpy bastard of an owner — still there! A laundromat next to a public bath where I washed my clothes, unbelievably — not destroyed! Two decades ago, while waiting for my clothes to dry, an older guy came in and we started chatting. Where you from? he asked and when I said I was American he went into this whole spiel about how scary America was and did I own any guns? I must own some guns? Right? Wow, I've never been to America and will never go, he went on and on. It was the first time I had any self-awareness of how the world seemed to see America and it was kind of funny (since I didn't find it dangerous or so gunny), and felt extremely provincial. And, boy, compared to 2021, America was nearly gun-free back then.
But my general shock at these places still being here is mainly because the land is so valuable. The land the coin laundry sits on is probably worth … ten million US? At least? More? Much more? And yet — still there. Laundromat. Huh.
---
Kagurazaka slope, the area heading down to the river and Iidabashi Station (between Kagurazaka "up" and "down"), is where all the action was and is — it's where the old geisha district of Tokyo sat (or, one of the districts, at least). Years ago, you could still catch glimpses of geisha flitting about the cobble-stone streets. A micro-sized Gion in the center of Tokyo. Maybe they're still there?
I had my 24th birthday at a gorgeous (but weirdly affordable) Japanese restaurant that had a shamisen player in the back on Friday nights. Next door was a fabulous onigiri shop that had been around for a hundred years. The onigiri owner — a woman in her 90s — left the burner on one day around 2007 and both structures were lost. The back alleys of Kagurazaka are blessed and cursed by their narrow circuitousness — they ooze romance of another time, but also prohibit firefighters from doing their thing effectively. Sometimes, stuff just burns.
But up and down, left and right, Kagurazaka is packed with food and drink — and food of an unexpectedly international flair. The French Institute is nearby, and so the whole area is France-infused. Superb crepes can be had, as well as enough French wine to kill an army, bistro's galore with reasonable lunch sets. One of my favorite Italian places in Tokyo is here — in a funky western-style home in the middle of the old jumble, and you take your shoes off to eat in chairs at upright tables.
Back when I drank alcohol, one of my favorite small bars was down one of these alleys. It's still there, but has been closed since April. I'm not sure how these shops are faring with COVID or if they'll come out the other side. But that bar was the first time I bore witness to "pure" cocktail craft — six seats, a glistening set of old bottles behind the bar, and a bartender who wasted not a single movement or breath. It's also where I learned you shouldn't touch the bottles put out in front of you — he gently scolded me when I reached for one, saying you should always ask first, since these are the "tools" of the "craftsman." If he wasn't so good at what he did, that interaction would have possibly driven me to murder in a past life. But it was like — Oh, shit, sorry! Because he was the best I had ever seen. And also a genuinely sweet guy.
---
That said, the area has changed considerably. There are a dozen new high-rise apartment developments, some depressingly bland, some depressingly avant-garde. Some, quite nice! But with all the turnover and long-shadows, the area has still maintained its funky village-inside-a-city vibe. If I were to move back to Tokyo, Kagurazaka would be high on the list. Quality of life there is exceptional, and with a good electric bike, the Marunouchi area is about ten minutes away, the old books district of Jimbocho even closer, and the whole of Todai and Yanaka and Ueno just a bit beyond. The only thing far is Shibuya, and I count that as a benefit.
It can be hard to parse, Kagurazaka, because the strip of its life-force is fairly narrow, and if you veer off course, you're either in a residential nowhere land or surrounded by small binderies and paper factories. But stick to the slice of city that Kagurazaka proper inhabits, and there's an entire afternoon of exploration to be had.
---
As I poked around the other day, I realized that one of the very first kissa I ever visited was here, too: Tombolo. Still there. A miracle. If not the absolute first kissa, certainly the first one I visited where they really cared, where something special seemed to be happening behind the counter. I most definitely did not understand what that something special was, but I remember feeling it. Nineteen years later, a book about a long walk and a handful of kissa — the end of an era — is being bound by hand, with millimeter precision, just around the corner.
Not subscribed to Ridgeline?

(A weekly letter on walking in Japan)