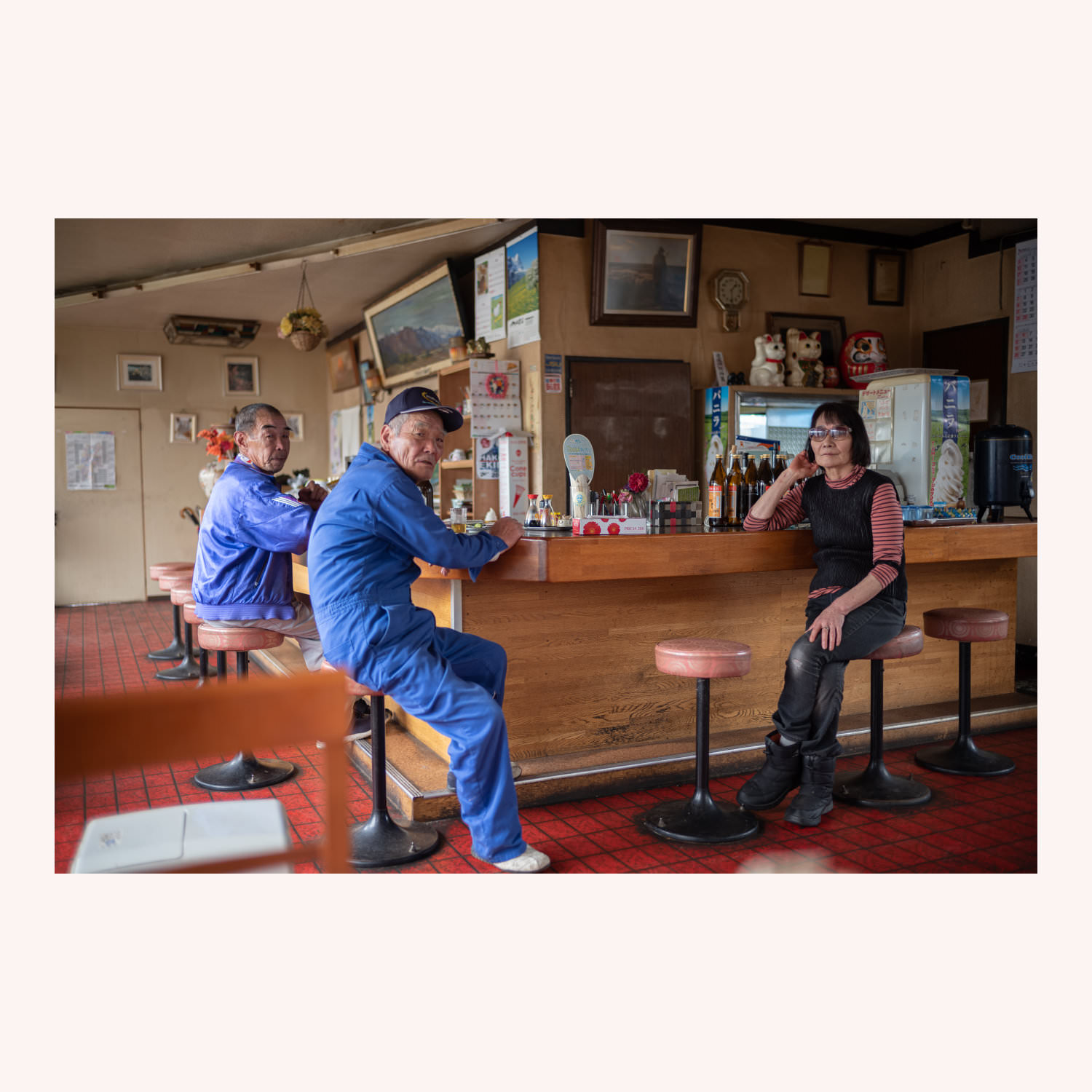 Walkers!
Issue 52! We made it. A full year. I mean, look at that archive page. There's about 64,000 words in there. I have to admit — I'm both shocked I had 52 issues of walk-related-newslettering in me, and I am pretty damn proud of what's on that page.
Thank you for all your biographies and torn-from-shells, for all your little asides and notes and responses, for all the encouragement, and for READING.
Writing Ridgeline has been a pleasure and I look forward to its continuation. If you're enjoying Ridgeline, the most helpful thing you can do is forward it to someone you think may also enjoy it. Give folks a little nudge to come on board.
Another request: If any of these last 52 Ridgelines felt especially resonant to you, please respond and let me know. I have my own theories about what to dig more deeply into next year, but I'm also open to suggestions and feedback. What would you like to see more of here in 2020?
Hope you're having a restful year end. The weather tomorrow promises to be clear and sunny and somewhat freakishly warm. I'm going to throw some books in a bag and take a big walk, eke out a final Roden.
And so here's the final Ridgeline of 2019, another tale cut from an early draft of the pizza toast article (mainly because: toast free).
---
Kissa Alps
The Kiso Valley, or Kiso-ji, is the jewel of the Nakasendō. It is the anti-Pachinko Road: About 100km of mountain-flanked walking winding through farming hamlets, dotted with the requisite shrines and temples. The famed translator of samurai literature, William Scott Wilson, published an entire travel memoir on this section alone. When folks talk about walking the Nakasendo, they often mean they walked for a few days on the Kiso-ji, and more specifically, the day hike between the villages of Magome and Tsumago.
The eastern edge of Kiso-ji begins just after the town of Shio-jiri. As you walk from east to west into the valley, you are slowly enveloped by the mountains.
On the way into the valley I stopped at the closest thing to a kissa I could find — a roadside diner whose exterior was seemingly inspired by the architecture of a Swiss chalet. The sign outside: ALPS. Inside, it was a classic diner through and through, looked like it could have been plucked from a rough corner of Manhattan in the 60s. It held light like an Edward Hopper painting, filled with the characters of a David Lynch film. Every surface was grease stained, matte. They had no pizza toast on the menu so I ordered some salt ramen. Two other customers sat at the wooden counter: Tomato farmers in pristine blue jumpsuits on their day off. Perhaps I had been eating their tomatoes on other pizza toasts. It was 2 p.m. They were drinking tall bottles of Asahi beer and smoking filterless cigarettes. The owner was a woman in square sunglasses so dark she may well have been blind. She said little, stood cooly behind the counter. Took my order with a nod. No one was under seventy years old.
The ramen was greasy beyond my stomach's threshold. I ate a few noodles out of politeness. I was much more interested in the farmers than the food. The TV was on and Trump was apparently flying to Tokyo. "Wish his plane would fall," one said, catching me off guard. He asked what I thought. I demurred. The last thing I wanted to think about was Trump, said simply that I was embarrassed. They comforted me, said their own Prime Minister was an idiot, too. I liked these men. I don't think they liked me, though. Who was I, this fair-skinned Yankee priss with soft hands who had farmed only parsley and four cucumbers his entire life, and badly at that? Why was I on this stretch of road, this edge-of-nowhere road? I was inside their turf. Ruining the mood.
I told them I had walked the whole way from Tokyo and earned, what I sensed, was maybe a modicum of respect. They grunted. I then asked about pizza toast and they laughed. Said I'd find some further down, named a couple of kissas that when I later looked them up, no longer existed. They allowed me photograph the interior, themselves. The owner cackled from behind her sunglasses: "Watch out we're going to be celebrities!" The farmer closest to me had the eyes of a child set inside a leather glove of a face. I imagined him growing up nearby. Now, old, the farmer smoked, sat cooly. Everyone here was supposed to be here, was cool, ur-cool, primitive lightness. I was not cool, was burdened. The farmer swiveled on his stool. The light was soft, came in through the frosted entry-way glass. I snapped some photos. Tried to get him to pose. He was having none of it. I sensed the other farmer was hurt that I didn't ask to photograph him, but he just didn't quite have the same presence. The farmer closest to me said: "Make me famous. Put me in the New York Times." I asked for his name. "Tomato farmer," he barked and laughed and turned back to his beer.
---
Until next year,
C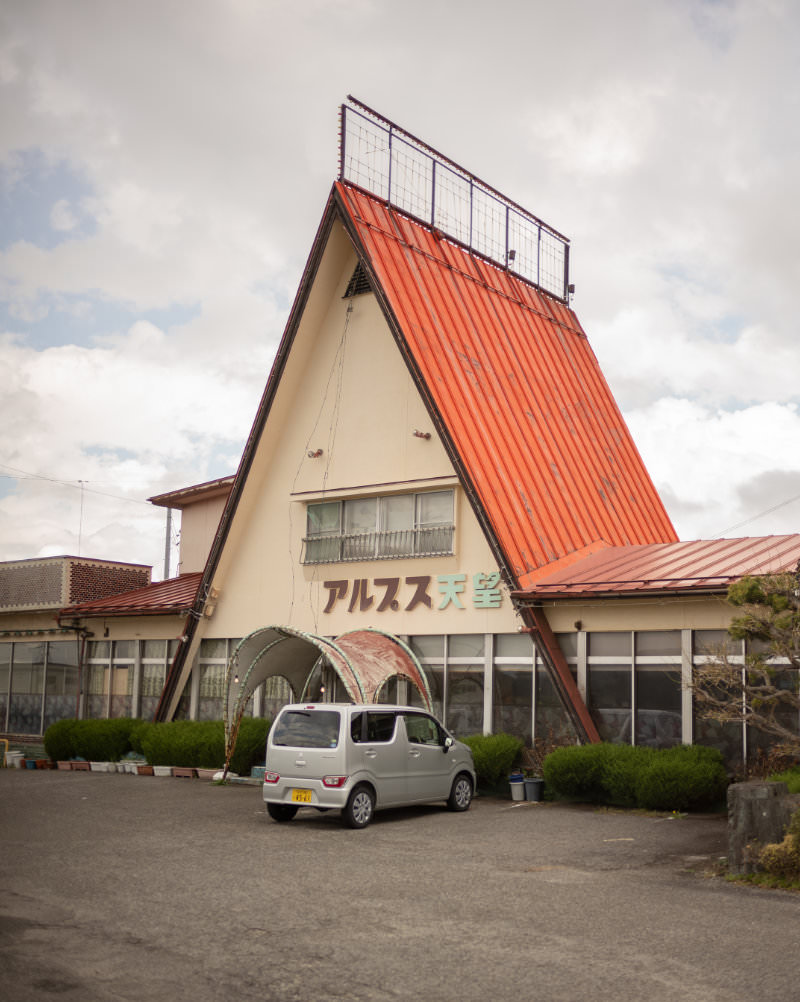 ---
Your weekly reminder: This newsletter is made possible by members of SPECIAL PROJECTS. If you're enjoying it, consider joining. Thanks.

---
Fellow Walkers
"I walked the rugged mountains of the Great Dividing range as a sixteen year old. climbing Razorback spur and breakfasting next to the ice black water of the king river; fed by snow melt at 5 am. I'm 43 now and misty city mornings still take me to that cold frosted gully. Socked Feet numb in the ice sheathed grass. My life stretching above me in the folds of sun lit crags."
"Walking in Melbourne. Between public transport connections. Often randomly chosen, my favourite way. Or in my own suburb on the fringes of eras. These are my favourite ways to walk, in a city designed for cars."
"The shell I was torn from was probably a 1970s-era California abalone formerly occupied by cigarette ash. Walking was the only way to get anywhere unhindered—through the fog, across damp groves of eucalyptus, up and down the seven hills, past streetcars inching along Market Street. "
---
("Fellow Walkers" are short bios of the other folks subscribed to this newsletter. In Ridgeline 001 I asked: "What shell were you torn from?" and got hundreds of responses. We're working our way through them over the year. You're an amazing, diverse crew. Grateful to be walking with you all. Feel free to send one in if you haven't already.)
Not subscribed to Ridgeline?

(A weekly letter on walking in Japan)