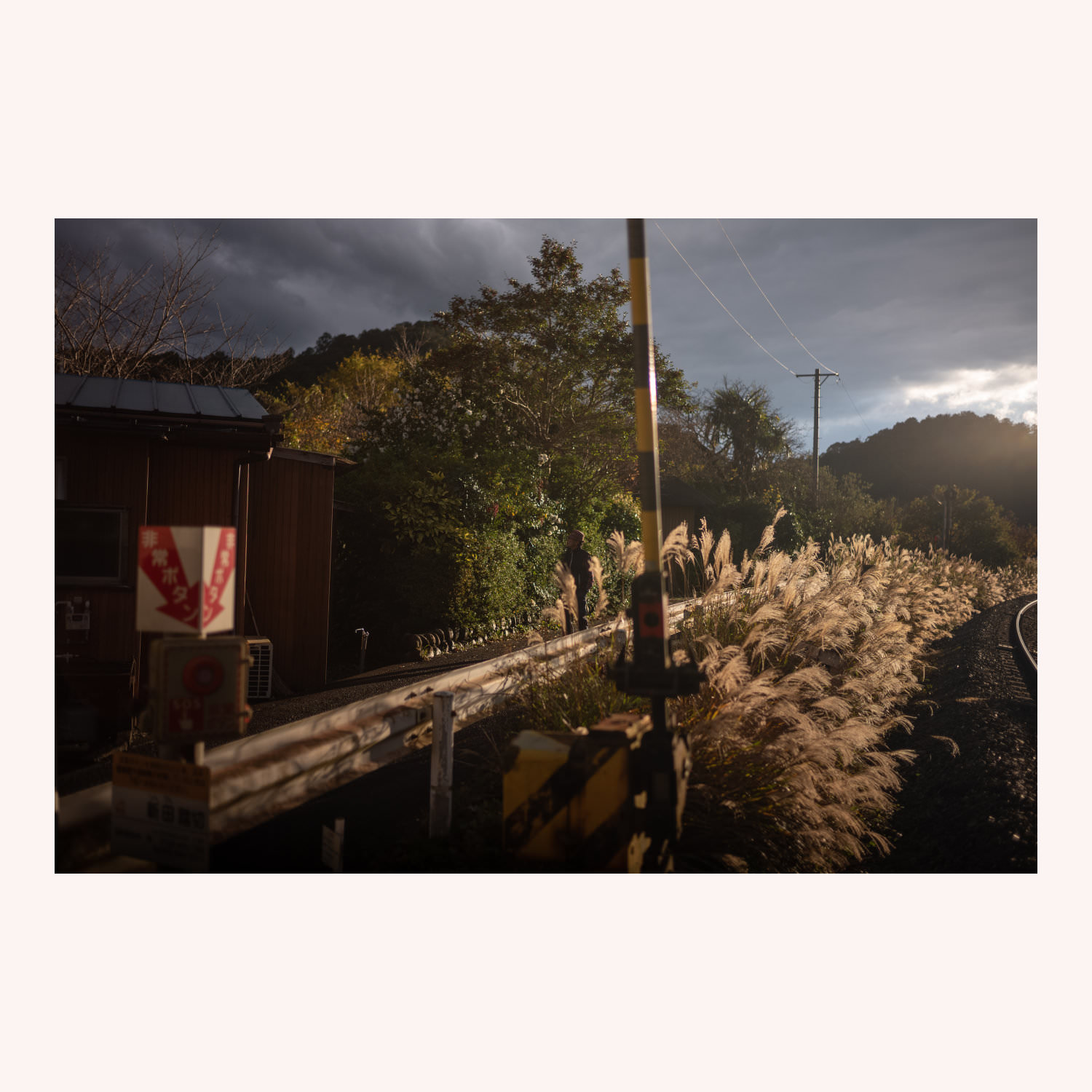 Walkers!
I made a ten minute edit of the two hours+ of footage from Pop-Up Walk 001. You can see the "highlights" here (the full video is made available to SPECIAL PROJECTS members):
Pop-Up Walk 001 took place on December 4th, 2019, the third day of my Ise-Ji walk in Mie prefecture, between Ise-Kashiwazaki and Furusato Onsen, a distance of about 25km split up by two mountain passes. The "pop-up" was improvised, a very loose "behind the scenes" — in semi-realtime — look at a day of walking.
The goal was to illuminate details of Japanese countryside life. And we did, we touched on a bunch of little bits: general farming culture, akiya abandoned homes, abandoned love hotels, the fit and finish of certain trails, tsunami-related architecture, the monoculture status (sugi; cedars to the horizon) of many Japanese forests, spontaneous Kūkai / Kobo Daishi worship, et cetera. We also talked gear — clothing and poles and layers and camera mounts. We visited a tsunami memorial, a shrine with some thousand year old camphor trees, some very retro villages, a road-side food/souvenir station, and together we said hello to everyone to whom we could say hi.
---
I wrote a bit in the members-only newsletter about the technical aspects of the production:
Thank you all again for supporting this experiment. I think I'll do more of them in the future. The combo of iPhone 11 Pro + AirPods Pro were EXCELLENT. I recorded all of the video in Filmic Pro at 24fps @ 1080p. The AirPods worked flawlessly as a bluetooth mic. The wind cancelation was great — when you hear my voice go a little wonky, it usually means the wind was whipping around. I love that you don't hear any of the wind, which also means when recording, you don't have to care too much about the wind (which is otherwise an issue when doing field recordings). And the iPhone 11 Pro wide angle camera was just perfect. Everything was done handheld — no gimbals or selfie sticks. I think it looks and sounds great considering how off-the-shelf the setup is.
The whole experience was a bit of a revelation. We took over a secret Instagram account, and used the Stories feature as a a semi-realtime distribution vector. It worked pretty well, aside from the fact we butted against the 100 story limit (and therefore most folks didn't get to see the whole walk). This is why I ended up throwing the entire day of videos (2hrs+) up on a secret YouTube URL — so folks could catch what they missed.
---
I keep writing "we" above because it felt like that — like a we. There were backchannel DM conversations going on with a few dozen folks. It felt like there was an intimate crew alongside me as I walked through the countryside and up and down the mountains. I really enjoyed it and the morning after Pop-Up 001, the first few hours felt a little strange, a little thin, a little lonely. The impulse was to narrate — to share what I was seeing and the beauty and weirdness past which I was walking. But then I realized this is what apps like Instagram train us to do — to be "on," constantly. To always be on the lookout for something to broadcast. And after a few hours, I felt and good and comfortable back inside my head, all alone.
So this method of slicing off a single day during a walk and declaring it to be Broadcast Day, or Pop-Up Day feels really healthy. Feels like a way to bring in a bunch of folks from around the world and truly "do" a walk together. A way to lean on our amazing global networks of digital distribution and share a little bit of what I love about Japan without it entirely taking over the walk. This balance feels correct. Because it's that blank space between broadcasts, between writing these newsletters, that I get the most value out of the walks.
---
The next Pop-Up Walk will probably be in February, but I might also sneak one in beforehand in January. Like 001, 002 and beyond will be SPECIAL PROJECTS members exclusive. And like 001, it'll be a little weird, rough, and hopefully a lot of fun.
Thanks for your support and for walking along.
Until next week,
C
---
Your weekly reminder: This newsletter is made possible by members of SPECIAL PROJECTS. If you're enjoying it, consider joining. Thanks.

---
Fellow Walkers
"The world frays. It rubs and warps. Pulls apart purpose and certainty. In walking, I found an antidote; a solitary task which weaves meaning. Carefully reforms and clarifies reasoning. Discards loose ends, knits together the bones of meaning. Unifies. A simple kind of healing. "
"Born in France and reborn while walking 26 years later. Walking is for me following the sound of my internal drum, this magic music that propels me over and over. When you get lucky, you can meet some other drummers along the way, and several rhythms become one for a brief moment. Walking, is just playing music, and music is good for the mood."
---
("Fellow Walkers" are short bios of the other folks subscribed to this newsletter. In Ridgeline 001 I asked: "What shell were you torn from?" and got hundreds of responses. We're working our way through them over the year. You're an amazing, diverse crew. Grateful to be walking with you all. Feel free to send one in if you haven't already.)
Not subscribed to Ridgeline?

(A weekly letter on walking in Japan)