Roden
Issue 062
November, 8, 2021
Indie Films, Indie Books
Shirking fame, making great stuff
---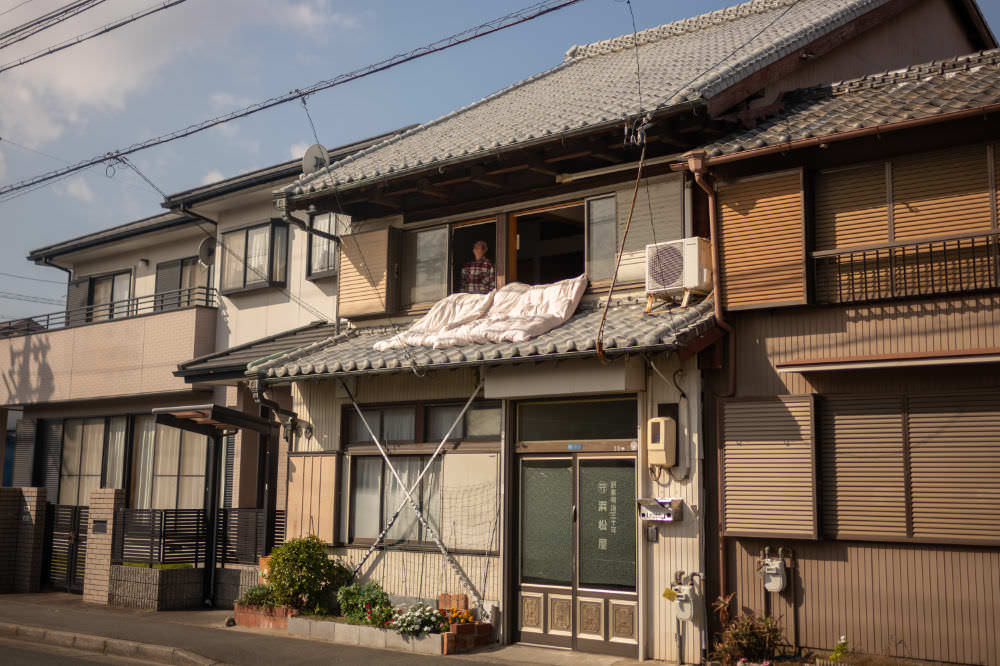 Roden Readers!
Hello. I feel like I'm in a tunnel of doing stuff and the stuff wind is whipping around and I'm about to head out to do even more stuff. I bonded with an air conditioner repairman today about the moisture a human body releases into a room. A family of four, he says — boy, oh boy, is that air conditioner going to see a lot of moisture. We spoke in amazements at the never ending battle between moisture and mold and the modern (air) condition(er).
---
I turned 41 last week and celebrated with a walk with a talented friend around town. He made a nice drawing of my noggin'. Last year, when I turned 40, I ate a pizza. Oh, the excitements of 40s! Reader, bestill your surely now quickly beating hearts. Let me calm thee with boring updates: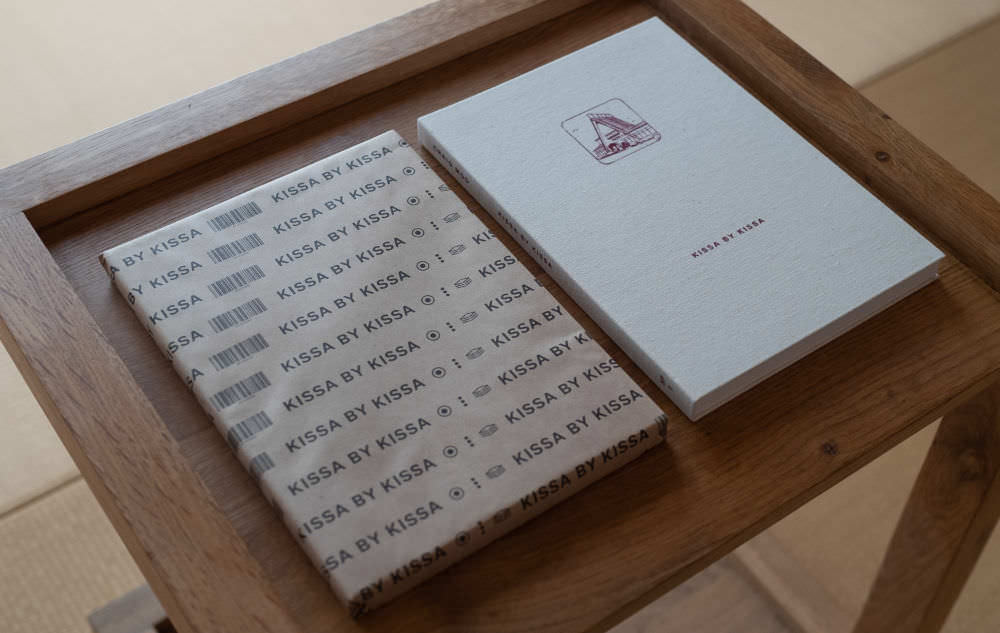 ---
Video and Indie Films
On this next big walk, I'm carrying along the A7SIII and 16-35MM GM f/2.8 lens (along with my photography workhorse, the Leica M10 and 35mm Summilux, with which all of Kissa by Kissa was shot). The video plan is to shoot daily-ish Nothing Exciting in Japan videos, but also try out some other along-the-way video work. The 16-35 opens up a wide range of working space (Nothing Exciting on the 16mm end, portraits of folks on the 35mm end).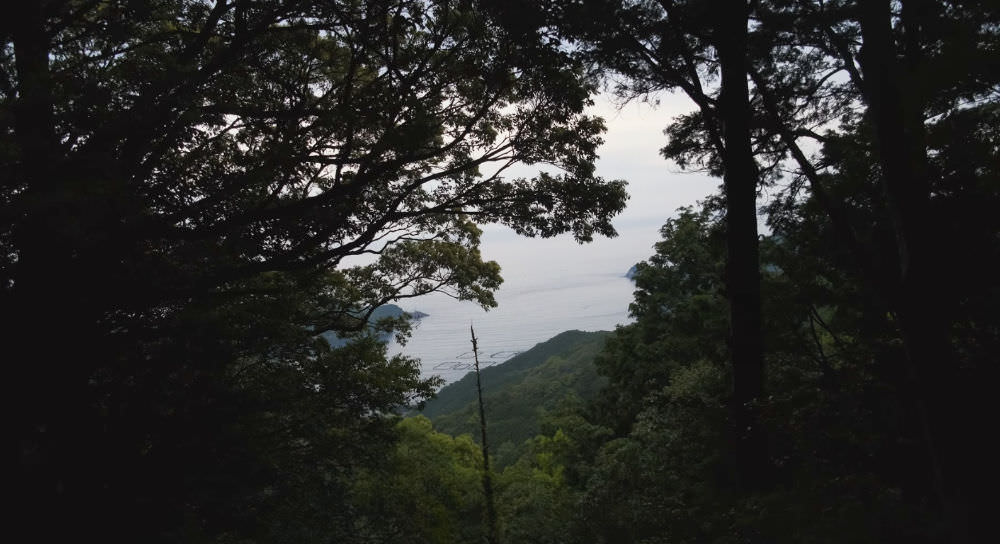 Carrying around equipment like this fills me with the warm and fuzzy feeling of: Video Has Arrived — that is, professional quality video at a level of accessibility largely unimaginable even ten years ago. At a stretch: I feel as if you could make almost any (indie certainly, "Hollywood" perhaps) film with just this lens and body. So I keep my eyes peeled for Indie Work leaning on this surge.
One film that recently jumped out: The Beach (2021) — a soon to be released A24 joint. Just a trailer but … damn. Look at those shots. Snagged via drones, bodies like my A7SIII, and a plethora of high-quality glass, a guy can hide in a hut with some chickens and good light and capture moving imagery that astounds. Wow wow wow.
Another indie marvel: Jim Cummings, the human. He's become more and more of a superb archetype of a working-his-butt-off contemporary indie filmmaker.
He broke out with Thunder Road (2018), which I enjoyed greatly. I still think it's his strongest film (though I should watch it again) since it has a kind of purity of voice, but in the past year he's released two more: The Wolf of Snow Hollow (2020), and, just last week, The Beta Test (2021). He's crowdfunded his films, and in a recent interview with Indie Wire, he eviscerates the agency model of Hollywood in a way that is breathtaking in its bridge burning:
The story of the movie is that agencies don't actually care about independent film. They care about money and power. But the way we made the film was completely circumventing that system. We ran a Wefunder campaign. It's a crowd equity platform. We made the movie in our offices with our friends cast in all the parts. We did all of the distribution by ourselves without sales agents. The future is going to be a lot more like talented YouTubers making 90-minute pieces of content. That's what real democracy is. You can waste a huge amount of your life working for people who don't care about you.
I think he's right. There has never been more evergreen filmmaking knowhow available for free, to anyone with an internet connection. You could quite handily cobble together an MFA in filmmaking through a studious YouTube syllabi and some good books. I suspect there's a generation of filmmakers doing just that. (Imagine a young Tarantino with access to all this film knowledge we have today?) All the while forcing yourself to publish your "homework" to YouTube to an upper-bounds unlimited audience.
It's also refreshing to read the thoughts of someone like Jim who a) is working with rigor, and b) has no incumbent skin in the game; i.e., he's all for simultaneous global distribution, on as many platforms as possible. In a way, this is Netflix' model (and Netflix is still one of the only "content companies" to embrace this; everyone else is shackled to per-country rights management contracts). If you think of movie making in terms of startups, someone like Jim Cummings is moving very fast, and hacking like crazy as he makes interesting things. More of this, please.
On the flip side of the money / scale coin: I enjoyed the heck out of the weirdness that was Dune. I've watched it once in IMAX, once at home, and will do IMAX again later this week. I do wish they had polished the script a bit more. As a friend put it: They spent a trillion dollars to get perfect FX, why not straighten out a few of those clunky-ass lines? (DESERT POWER.) Overall though, I keep calling it "Star Wars for adults" as both a joke and honorific. Humorless sci-fi / fantasy is oddly compelling! It's insane they hadn't greenlit the second part before this first was released. Watching director Denis Villeneuve talk about making Dune is also a lot of fun. He definitely brings an indie spirit to things.
---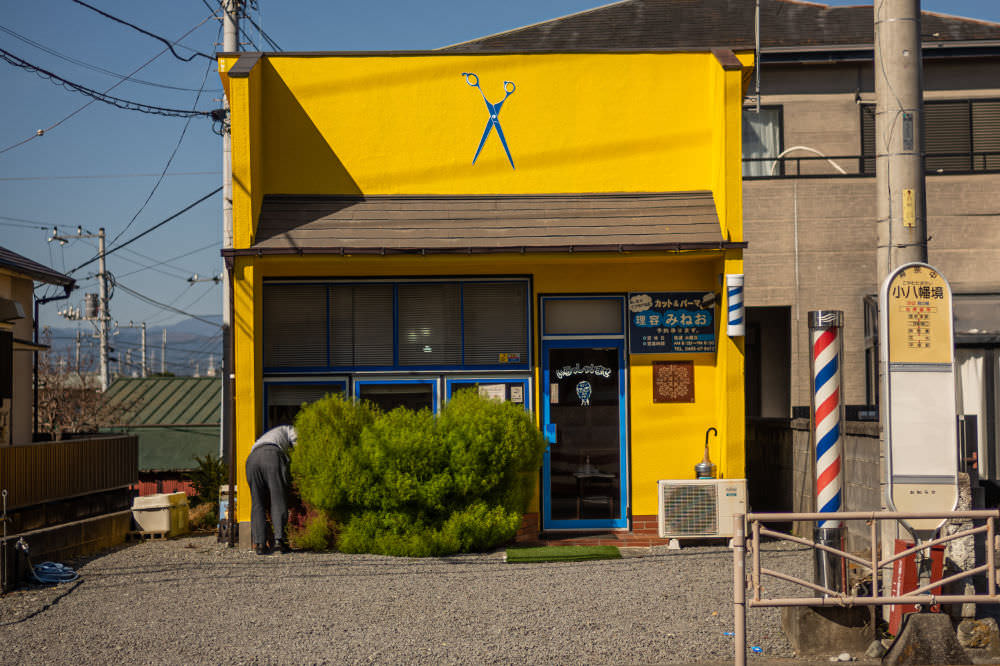 Books
Reread Paula Fox's Desperate Characters (1970) and loved it (again). This is a book Jonathan Franzen brought back into public consciousness in the 90s (the most recent edition's forward is written by him). It's acerbic, hilarious, and often doesn't read like a fifty (!!) year old book. And reading about Brooklyn in the 1970s is kind of hilarious, doubly so knowing what the neighborhoods have transformed into today. Paula Fox, in general, is grand. She should be on your personal curriculum.
Denis Johnson's Train Dreams (2011/2002) is one of my very favorite books. For some reason I missed his earlier novels. (Maybe they were hard to get ten years ago?) But I recently started reading Angels (1983) and — geez, it punches hard. I mean, it's of its own thing, but being a fan of his later work, it's fascinating to see how much of the Johnson foundation is present in this, his first novel. Thoroughly enjoying it.
On the memoirs front, I'm 70% through The View from Breast Pocket Mountain (2020). It chronicles the life of Karen Hill Anton, a Black woman from Harlem who took off and hitchhiked Europe in her early 20s, often with baby/child in tow as a single mother. She then drives with her partner from London through Europe, eastern Europe, Afghanistan, eventually flying to Japan, straight to the countryside, where she's lived and raised her four children for the last four decades. She's a great writer, and her life story is unbelievably blessed in the literal sense of the word: It often feels like divine intervention at play. Pair this with Paula Fox's The Coldest Winter (2005) for a memoirs combo of two brilliant women.
---
The Grab Bag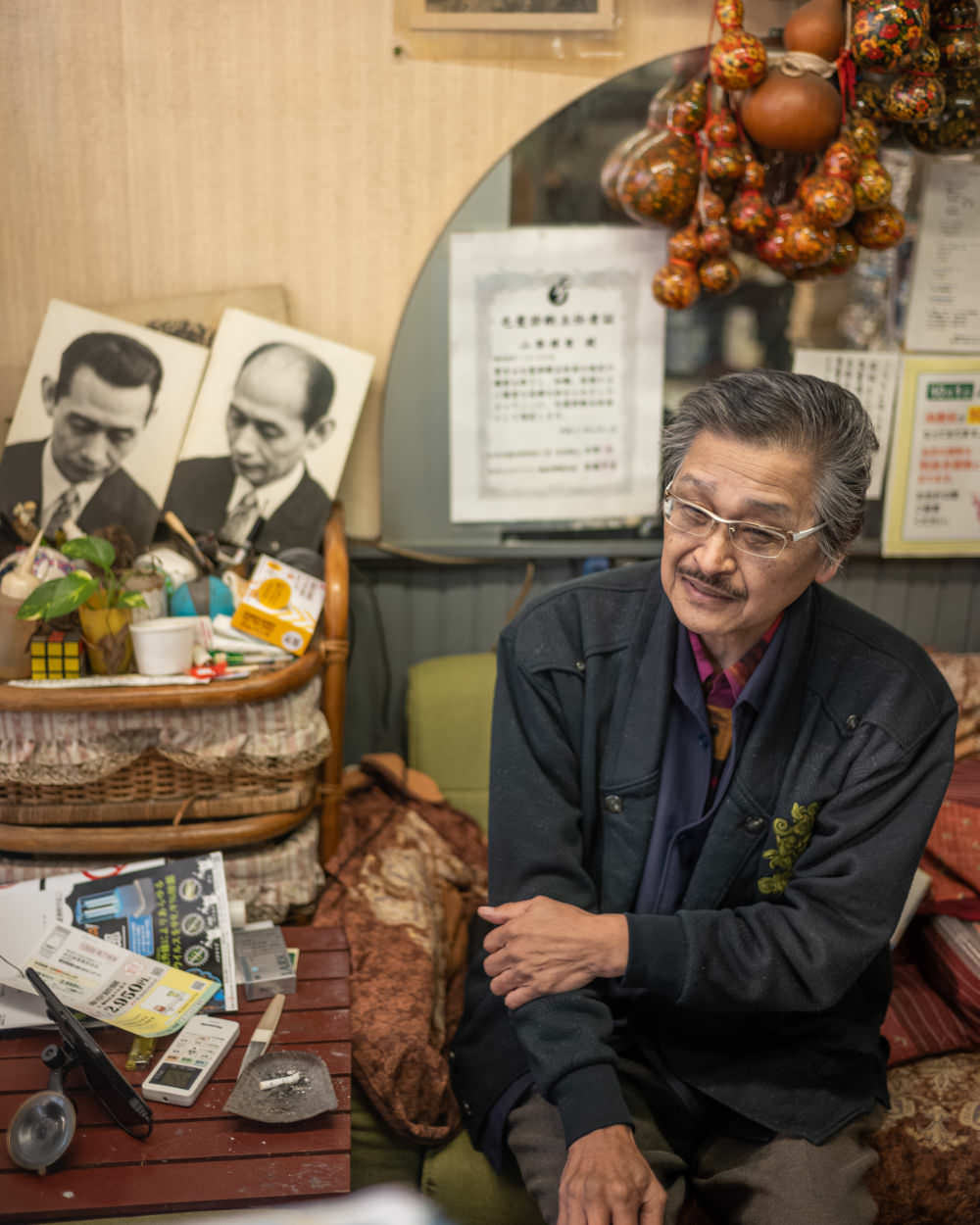 Somewhat connected to my notes on selfies and John McPhee is this article in The Atlantic: "To Be Happy, Hide from the Spotlight." It expands on what makes me feel my prematurely elderly discomfort in watching the world go "selfie" crazy, as conducted by the hands of, basically, two giant corporations. You know of the parasitic fly-Apocephalus borealis, right? How it infects the brains of bees and turns them into zombies? Basically, that. (Zombies are scary!)
Related: The work of everyone I've linked to above (including Denis, I'd say!), feels very much "above" or operating outside the traditional "bounds" or "expectations" of fame, and I suspect that that's a huge draw for me, to their work, and also what allows their work to sing in a way that feels wholly unique. Which, to me, is aspirational, and in some ways, the point of it all?
Related related: "In a Galaxy Far, Far Away, I Was Almost Anakin Skywalker" is a great, strangely engrossing doc. I adore it. Direct ties with our fame discussion. And camera equipment. Also: Geez, the kid who did become Anakin — ugh, what a mess. Poor guy. Fame! Beware!
---
On a more playful note — things I've loved recently: Hanging out with my friend's 11 year old kid who is super sharp and excited about everything and makes the universe feel like it's an ever unfolding wonderbucket; using Mercari in Japan to sell a bunch of equipment and clothing and gear I don't use anymore and enjoying the lightness that is shedding material things and the simplicity of their app / shipping mechanisms; doing a packing livestream video for SP members which ended up being meditative and calming; having someone smash their knuckles into the bottoms of my feet in such a way as to release tension throughout the whole body; sentences in Angels like: "His feet were a couple of burdens he yanked along because there was no discarding them."; the fact that I just copied that text from an image I had sent a friend because macOS / iOS now has "live text" copying built in everywhere; this new 14" MacBook Pro that I'm typing on which, yes, new material possession but, also, wow, ok, yes yes yes, this is the iPad Pro we've been waiting for, a MacBook Pro with the iPad's muscle — the fastest, most responsive compute device I've ever used, with the most beautiful screen, that works so quickly and instantaneously as to feel like a true tool — an extension of the mind, a bicycle, a whatever — in a way that delights and empowers and, combined with the flexibility of macOS, means that there are very few limitations on "how" you must work, your flows are largely determined by you, not Apple, and wow, this power/efficiency combo feels like the start of a "true" new age of computing (I swear, I tried to wait a few days for the hyperbole to fade, but it's just growing more intense the more I use this machine); spending a whole day walking with a friend in the sun, talking about creativity and kids (I know parents harp on about this a bunch, but kids really are one of the most powerful accelerants for self-learning/self-awareness that I've run into); a wonderful oatmeal cookie I ate on a plateau; seeing big 'ole Mt. Fuji snow capped in the distance behind Enoshima; petting the belly of a sleepy fourteen year old Shiba Inu named Rucola at a sunny cafe in a quiet seaside town.
---
Alright, more packing and prep to do. Sending this out. Come, hang out with me in the Tiny Babershops across Japan. See you soon. I leave you with Rucola-chan:
C