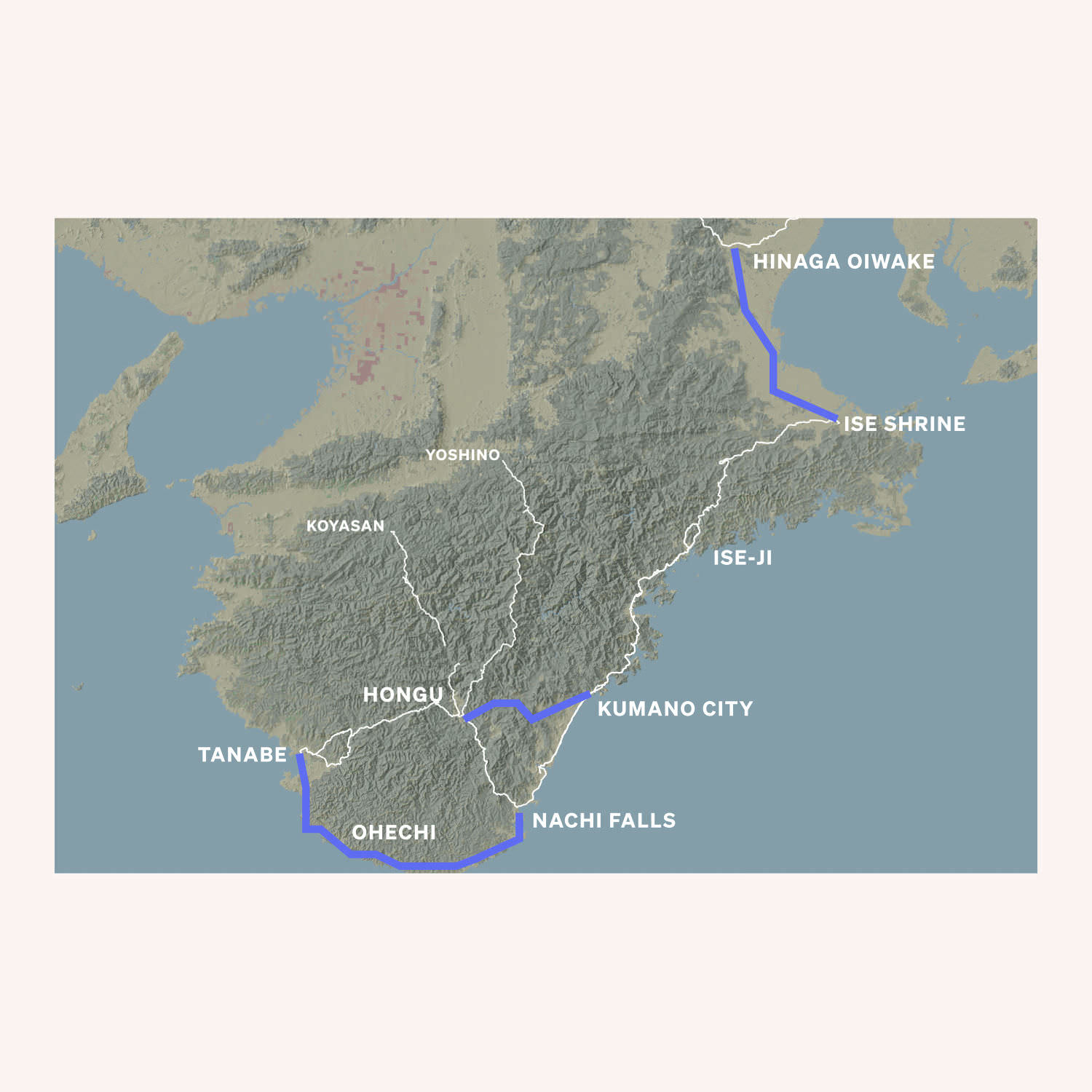 New Pop-up Newsletter — Kumano Kodō
Walkers!
We're two weeks out from my next big-ish walk — 30 days (500 or so kilometers? I've yet to properly measure it.) digging into the few bits of the Kumano Kodō I've yet to touch.
Once again — like we did with my Tōkaidō walk in November, 2020 — I'll be running a daily "pop-up" newsletter. It's called Where Are All the Nightingales? and it starts on May 11, 2021 and finishes on June 6. I'll send out a missive — usually just a few hundred words and a photo or two — each night, after the day's walking. Sign up here.
---
As usual, as soon as the walk ends, I'll delete the list of subscribers and you'll never get another email from that particular newsletter again.
Because of this pop-up newsletter, I'm going to take a Ridgeline break. In practice, the pop-up newsletter is a daily Ridgeline. Last November I felt like the addition of Ridgeline on top of everything else created more complexity than value.
---
As for the walk, the original plan was to walk Ohenro, the 88 Temples Shikoku pilgrimage, and to do it "formally," starting at Kōyasan and paying respect to Kōbō Daishi (Kūkai), walking down from the mountain and to the inland sea, boating across the strait, and then setting off from temple number one. Upon hitting temple eighty-eight the plan was then to boat back across, walk back up the mountain, and thank Kūkai for protecting the walk. Letting the old guy know we made it around in one piece.
The problem: Time. It takes about two months to complete that walk. I was hoping to leave in April but that didn't work out because of pizza toast documentaries and other "synthesis" work. And leaving now on a two month walk would plop me straight into tsuyu, the rainy season (which means leeches among other sub-optimal discomforts).
Furthermore! I have another book to get done — Pachinko Road, which is the title of "SP-2," the Tōkaidō book (and the title of the pop-up newsletter I ran last November during the walk; Kissa by Kissa is SP-1). The second run of Kissa by Kissa is about to sell out (!!) — should be gone in the next sixty days. I was on John Gruber's The Talk Show the other day, and — boy of boy — does that guy have an engaged audience. Thanks for all the support and new memberships and kind emails.
What this means though, is that we have to think about a third run. And I'm looking into new printers — with two editions under your belt, the level of conversation you can have with printers is significantly elevated. I'm excited to see how we can further refine future editions and lay the foundation for next books.
Anyway, the long and short is: Prepping for and shoving off on a sixty day+ walk just didn't make sense in terms of scheduling.
Instead — I'm going to "finish" the Kumano Kodō. That is: "touch" a bunch of its tendrils I've yet to walk. (See header image — white is where I've previously walked; blue is new sections; the full walk this time is a mix of all blue and some of the white woven together in a nice continuous loop.)
I'm starting in Mie Prefecture, at the Hinagawa Oiwake where the Tōkaidō and the Ise-ji split. Last November I continued on the Tōkaidō towards Seki, this time I'll walk the 70km or so south to Ise Shrine. From there — another walk of the Ise-ji (since I have interest in doing a book on that section and feel like I need at least one more walk to "know" it properly). Skipping the last day of walking to Shingū and instead cutting over from Kumano City towards Hongu through the mountains. Then back south to Nachi Falls. Then from Nachi down around the south / south-western tip of the Kii Peninsula to Tanabe, and then back across to finish in Hongu.
I hope you'll join along via Where Are All the Nightingales? Sign up. It should be fun, and weird, and we'll try to find a few nightingales, although I won't be holding my breath.
More next week,
C
p.s., apologies for the insane styling in last week's email; I changed two characters in a stylesheet and google had a stroke; you can read it online in a much more comfortable format here.
Not subscribed to Ridgeline?

(A weekly letter on walking in Japan)