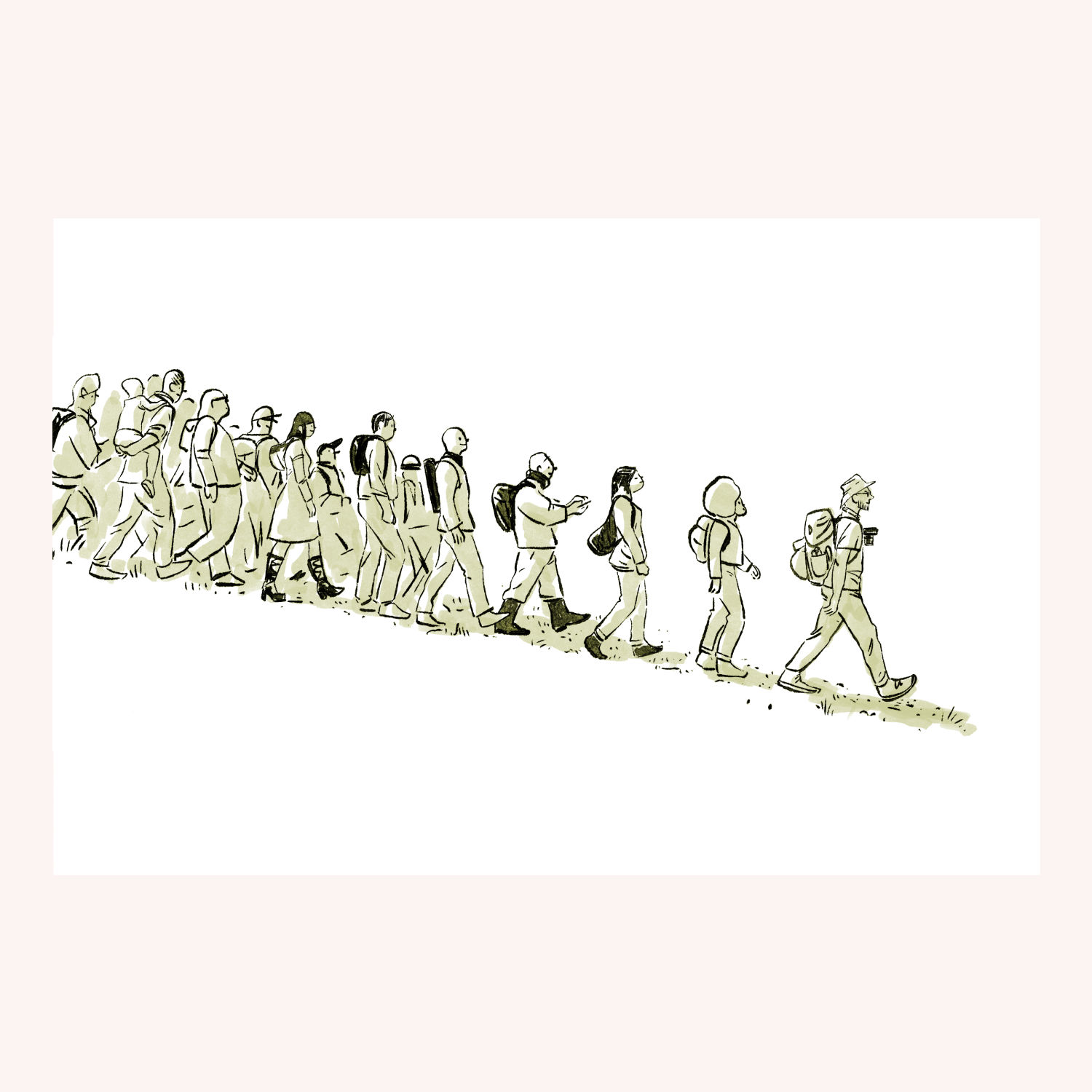 Ridgeline + Memberships, Year Four
Walkers extraordinaire —
I'm Craig Mod, and this is Ridgeline and yet another year has passed!
Three years ago — in tandem with this newsletter — I launched my SPECIAL PROJECTS membership program. Today marks the start of Memberships, Year Four.

Each year I do a mega look back at the previous year. This year is no different. I just published: "Memberships Work" which is a 9,000 word essay (I'm so, so sorry) on the work that SPECIAL PROJECTS enabled in 2021.
This membership program powers everything — truly. It's the financial (and psychological) foundation that allows me to do all the public-facing work you see: this newsletter and Roden and Huh and the pop-up newsletters like Where are all the Nightingales? and Tiny Barber, Post Office. (Members get access to the archives of those pop-up newsletters.)
Three years ago, it was the response to the launch of Ridgeline that got me thinking more, and more deeply, about walking, and that response played no small part in inspiring me to head off on my mega Nakasendō walk. That walk became a series of articles, and ultimate Kissa by Kissa. And showed me — with no uncertainty — the value of committing to — and liberally sharing — colossal walks.
So, this is my once-a-year plea to folks: if you're reading Ridgeline and enjoy my work, please consider becoming a member. Yearly members get all sorts of discounts on my books and prints (new prints forthcoming, as well as a new book this year). I try to do a +100 member push at the start of each year. There's a little graph on the membership signup page showing you how we're doing.
One of many things SPECIAL PROJECTS enabled last year was the Pizza Toast & Coffee short doc. I had walked past a particular kissa during my Nakasendō walk in 2019. The place served up a great helping of pizza toast, cut in a funky way. So I went back, asked the proprietor if I could film him at work. He was flabbergasted. I prodded, he ultimately relented.
The doc came out and did pretty well!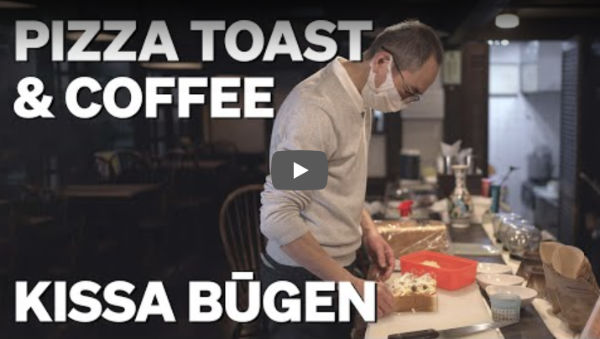 I finally went back and showed the film to Yamane-san — the owner — a couple weeks ago. Why didn't I go sooner? I dunno — I was a bit timid, didn't know how he'd take it. I sat him down and hit play. He teared up a few seconds in. Was speechless for a few minutes. Couldn't believe it turned out as well as it did. "I thought I was useless and you ditched it," he told me when he finally said something. Basically, what I witnessed — while watching the owner watch himself make toast — was a burgeoning of unexpected grace. The work was elevating the subject and the subject, in turn, was strangely renewed. I did not expect this result, but I have to say it made me feel like the work to produce the piece (an extremely non-trivial amount of work!) had been worth it. After forty years slinging coffee & toast, this guy finally saw himself? Something like that.
Your support enables projects like this, and moments like that. So thank you thank you thank to everyone who has joined and helped enable and sustain this work.
And if you haven't yet joined, please consider joining. The membership page explains the many (many many) bonuses members get access to.
More soon,
C
---
p.s., thank you Luis Mendo for the amazing new membership illustrations!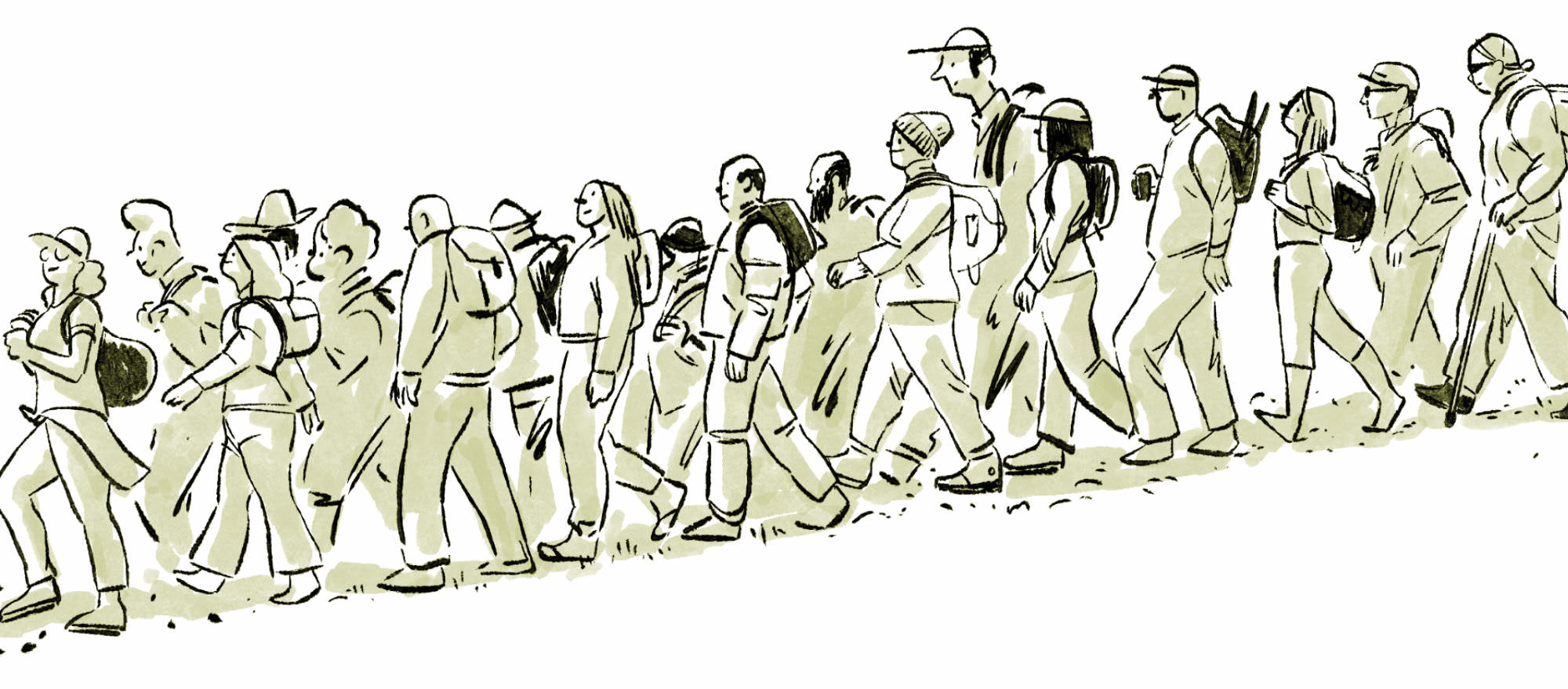 Not subscribed to Ridgeline?

(A weekly letter on walking in Japan)