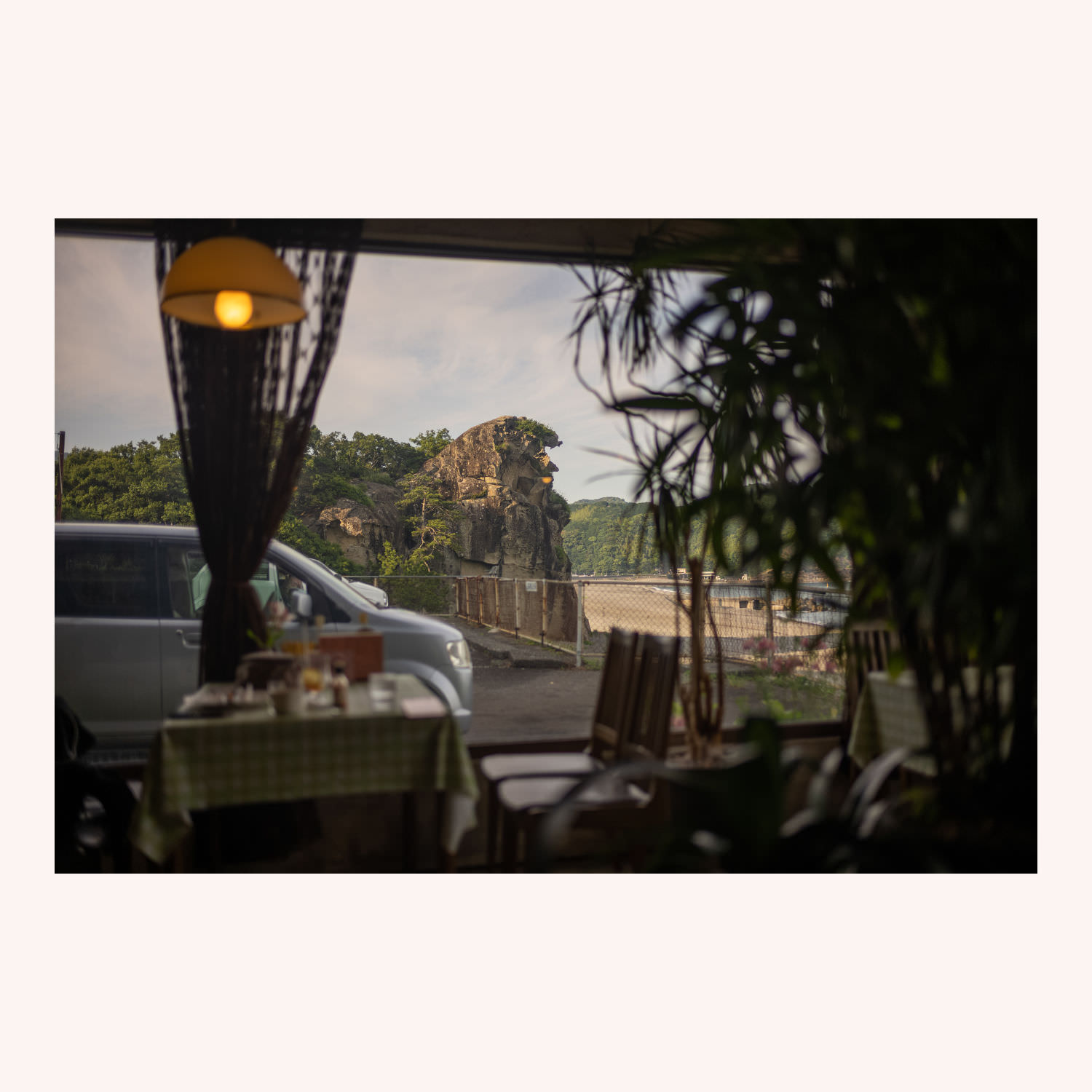 Ridgeline Peregrinators —
I'm Craig and my latest walking-adjacent longform piece is out in the Japan Times (Japan's oldest & largest daily English newspaper; around since 1897!):
"Paying pilgrimage to the last kissaten on the Kumano Kodo trail."
Take a peek!
Notes and interviews for this piece were conducted, and photographs taken, during my big walk in May / June when I was publishing daily the Where are all the Nightingales? newsletter. The JT piece was written in the general spirit of cataloging a handful of the older, soon-to-be-gone kissa along the Ise-ji and Ōhechi routes of the Kumano Kodō.
This piece appeared in the printed paper on Saturday (Aug 7, 2021). I wrote much longer than we had space for, so some stuff got snipped. I figured I'd share a lost vignette here.
Technically, Marutanbo isn't a kissaten in the strictest sense. It's a wa-yō-shokudō (和洋食堂) or, "Japanese-Western" style restaurant. They serve western food with a Japanese twist. But there's a lot of overlap between kissa, which are often categorized as serving kei-shoku (軽食) or, "light-meals," and these Japanese-Western mixers. You could (sort of?) say kissa are a subset of the wa-yō-shokudō.
Anyway, the day I ended up at Marutanbo was a bit of a lark. I skipped Misezaka Pass (as I had walked it two or three times before) to explore a route running along an amazing gorge carved out by the Ouchiyama River. It turns out I dodged a bit of a bullet — there had been so many leeches on the pass that the ground looked like it was shimmering. This was relayed to me by a local in Atashika who had done some trail checking. The gorge road popped me next to Marutanbo. It was highly rated, and I was hungry, so I figured why not check it out:
---
Marutanbo
She asked, without any hint of sarcasm, if it was my first time here. This made me smile. The waitress was in her seventies, didn't flinch when I entered the truly groovy Marutanbo. Opened thirty-four years ago, Marutanbo operates out of a log house on Route 42 just a bit south of the sleepy village of Misedani. The original owner had passed away last year. She was a supposedly vivacious and hilarious woman, named to me only as "Mama." A small shrine for her was placed near the register. My waitress was her elementary school classmate.
This waitress was lucid and present, extremely willing to chat, had a countryside looseness to her accent and relaxed hip that brought to mind waitresses in, of all places, North Carolina, and this sensation was only amplified by her gentle but strong eye contact and that she didn't seem phased that I was a foreigner, though there probably hadn't been a foreigner in here for some time, and that Japan was, technically, still in the middle of a pandemic. She explained how the owner's son (in the back, cooking) and daughter-in-law had taken over the restaurant after their mother passed away. How the regulars were legion (evidenced by the many customers as I sat there on a weekday afternoon) and well, heck, if this is my first time then I just have to try the uni pasta.
I like uni, but not necessarily on my pasta. Instead, I got the fried aji set lunch. It was crisp and voluminous. I ordered an iced coffee and it arrived pre-sweetened and in a kind of glass bowl, almost like a desert soup. I finished eating and sat, listening to the chatter of customers, which seemed to be a mix of businessmen (going to where? from where?) and retirees and housewives with their kids. It was probably still raining outside. It was a good thing I stopped by; in the end, Marutanbo turned out to be the only place open for the rest of that day.
---
In book news: Kissa by Kissa 3rd edition production is on break as all of Japan is celebrating the Obon holidays by staying at home. Business are mostly closed this week. We're still on track to get this new edition done by the end of the month, though. I'm double-vaxxed now. It was harrowing. More soon!
C
Not subscribed to Ridgeline?

(A weekly letter on walking in Japan)