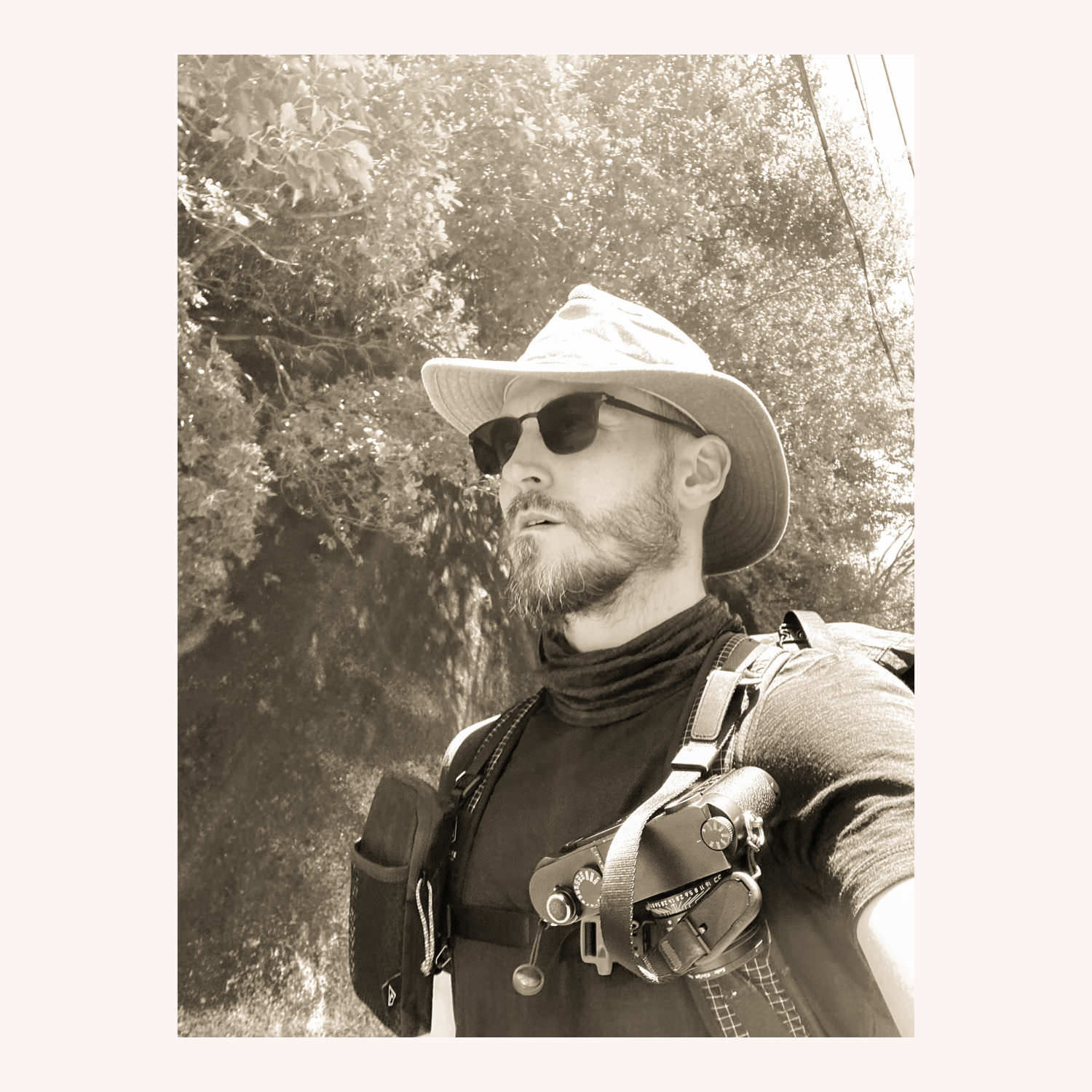 Hello! Is this thing on? No, really, is this working? My publishing system is so complex I'm not sure I remember how this works.
In case you forgot (or signed up in the last two months and never got one of these before), this is Ridgeline my weekly walking-related email that has been on a hiatus since the start of May.
Oh, and I'm Craig Mod, and I've been walking. The May / June Kii Peninsula (Kumano Kodō) mega-walk went well. 464 kilometers or so. We got smacked with an early rainy season but overall — excellent.
I wrote a daily newsletter called Where are all the Nightingales? (archived and available to SPECIAL PROJECTS members), and towards the end I wrote some appendices. One of them was on the gear I was using. I get asked about this a lot, so I thought I'd create an "official" public-facing gear-of-2021 list to get Ridgeline back on a publishing track. Here you go. (Note: Amazon affiliate links galore; if you buy things using these links I will literally make dozens of cents and possibly even dozens of dollars.)
---
Gloves
The dark horse item of the walk was my North Face fingerless "hiking" gloves which, I suspect, are just cycling gloves rebranded (they also seem to be a Japan-only product?). They have a kind of faux-leather palm and breathe well and make a massive difference when using poles. Night and day. They keep your hands from blistering from the pole straps and allow you to put almost double the weight on the poles than is comfortable barehanded. They also make you look "tough" and "serious" and "professional" to keep all the "hooligans" of Japan at bay. Like, you're either a walker of historical roads or a street fighter. Tough to tell.
Poles
The poles with which the gloves work so well are my much-adored Leki Microvario Carbon folding poles. They fold and unfold in an instant, are sturdy as all heck, and I've beaten the hell out of my pair for the last two years and they're still going strong. I only use poles in the forest on big ascents and descents (i.e., I don't use them on flats). The difference they make with a heavy pack is significant. The knees are saved a good 30% of impact violence, and you get a nice bonus upper body workout. I also find they enable me to "fly" down a mountain in a way that has me yelping for joy. Even though they're carbon I've felt no brittleness and would buy them again in an instant. The design is such that the height of the poles is locked in so you never have to fiddle when folding / unfolding. The folding system is also ingenious and a delight to use. Expensive? Yes, but totally worth it.
---
I feel like I dialed in my "final" form of walkerness on this most recent walk. I wore the same thing almost everyday.
Legs
On my legs: SUPPORTEC Men's Tights sold by Montbell. These are compression tights that also do a good job at keeping bug bites away in the woods with useful support for knees and improved circulation. There is a lighter-weight version of them as well, but even with a few hot-hot days (30C+) on this past walk, I never found them to be uncomfortable. They breathe incredibly well. They are expensive though. I've been using one pair for about two years and they are getting a wee bit worn down (small rips) — mainly from rubbing against rocks during climbing sessions on crazier mountain routes. For general walking, I suspect they'll last forever. They are tight so getting them on and off requires finesse, and is probably when you're most likely to rip them if you're not careful. I own two pair I love them so much, and have the backup sent ahead in my supply box in case the primary pair falls apart.
Atop those I wear a simple pair of Patagonia trail running shorts bought years and years ago. They're fine, but don't breathe very well, so I'm on the lookout for unlined (harder to find than you'd think), lightweight, super-breathable trail-running shorts to put over the tights. (The shorts are mainly handy for pockets.)
When I don't wear the compression spats, I wear a pair of Arc'teryx black Sigma FL climbing pants (with some Icebreaker merino wool undies below). Not only are these the best feeling hiking pants I've ever found (they don't have that slippery / gross feel of so many synthetic hiking pants) but they're also one of the best looking pair of pants (hiking or otherwise) I've ever found. The cut is fantastic and you can easily wear them out around town. Have been wearing these for three or four years and plan to continue to do so as long as they make them.
Tops
Up top, Icebreaker merino wool Tech Lite t-shirts. Expensive but exceptional. They wash easily, hang-dry fast, and wick away sweat as well as you'd expect. I mean, I was mostly soaked the entire walk — sweat or rain — but this t-shirt made it somehow not gross. I own three. In the past, I've' found Arc'Teryx merino wool t-shirts to tear easily, which is why I started buying these.
Head / Neck
Perhaps the most important item is my hat — it is life giving and I can't imagine doing a big walk without a full-brimmed "serious" hat. It provides shade for the most grueling parts of the day, and acts as a little umbrella during rain. My hat of choice is the Tilly Mashup Airflo. Keeps the head cool, well ventilated, protected from the sun, and acts as an eye cover for naps along the way. You sort of look like a doof but you're a comfortable doof!
I keep an Icebreaker "Cool-Lite Merino Flexi Chute" around the neck. This also serves as a covid mask during Pandemic Times. Plus: It's nice to keep the sun off your neck, and during the cooler months you can get a heavier one and it acts like a little scarf.
Feet
For socks, I like these Icebreaker Merino Mens Hike+ Light Cushion Merino Wool Crew Socks.
I've generally worn Danner boots the last decade. I've gone from "real" boots to the more recent iterations that aren't resoleable, and aren't made in the US. It's kind of a bummer, but the non-resoleable shoes are so much more comfortable and the cost of resoling can be 1x or 2x the cost of new non-resoleables so … I'm ethically conflicted here. I've been burning through pairs of South Rim 600s lately. I was able to pick up my last pair for about $60 on sale. They're crazy comfortable but do wear out fast (500km?). And once they're worn out, there's nothing to be done. If you need more ankle support, the Mountain 600s are great. Also comfy, no break-in, but also dead-weight once the sole is worn down. I also own a pair of classic Danner Light IIs, which I've had for ten years (resoled once for $250 at the Danner factory), but after the new-style boots, these feel like wearing ankle-weights (but would be critical were I carrying heavier packs; my packs on the other boots max out around 12-14kg).
My ideal would be a pair of Mountain 600s that are re-sole-able. It drives me nuts because the uppers have a 5-10x extended life over the soles, and yet, you can't preserve them. Such a waste. Danner — help us do better!
---
Computer
For computing, I carry a "maxed out" MacBook Air M1. Were I only writing / taking notes, I could probably get away with an iPad. But I'm doing so much more (daily: video, audio, sometimes programming, writing, editing, rapidly moving media between places and spaces), there's no way an iPad could fulfill the need (at least not without a lot of pain). The M1 Air is fantastic and I suspect we'll see a smaller version (11" screen with no bezel?) in the next year or so that will completely obviate the weight / size difference with carrying an iPad.
The Air is also my mobile battery, charging my iPhone 11 Pro throughout the day (I snake a lighting cable through the water pouch spout) as needed on long days.
For media storage, I use one of these SanDisk 2TB Extreme Pro External SSDs — they're basically waterproof and shockproof and generally a very impressive, very lightweight piece of tech. I'd say get the USB 3.1 version (if it's cheaper) vs the newer 3.2 version because most (2021) computers don't support the 3.2 Gen 2x2 interface required for full speed. I do Lightroom and Final Cut edits directly from this SSD (3.1 version) and it's blazing fast.
I like this RavPower 61W GaN charger — it's small and the prongs fold in. If you're OK with a slower charge (which works fine for overnight charging) this Anker 30W slim charger packs even smaller.
Cameras
My main camera is a Leica M10 with 35mm Summilux (yes, that's a $12k+ kit …). I love this camera, it's so heavy and so brassy that it easily doubles as a weapon / bear-protection implement. Full disclosure: Leica did essentially gift it to me (sort of; they gifted me a Monochrom six years ago and I sold it to buy the M10; the Summilux was bought at a Friends of Leica discount; this all came after I wrote my original Q review which was bought at retail price with my own money). The biggest negatives of this camera are a lack of weather sealing and slow maximum shutter. The shutter issue can be overcome with an ND filter, but the weather sealing is frustrating. I hope they update the M line to the same level of water resistance as the Q2. The benefits of the M10 are many, including very long battery life. I seem to get 700+ (more?) shots out of a single battery. Annoyingly, you can't charge the camera with a USB-C cable and need to carry along a wall charger. I put one in my supply box and end up charging the camera once a week on walks like this. That's more than enough. I never found the battery dip below 30%. If Leica weather sealed this sucker, and gave it a USB-C port for charging, it'd be close to a perfect stills camera IMO.
My secondary camera is a Fuji X-T4 (with 16mm f/2.8 lens) which I use to record the Nothing Exciting 4K videos. It's also weather resistant, so I pull it out on rain-soaked days and pack the Leica away. The quality is sadly not close to the Leica (full-frame vs APS-C + lens and sensor disparities) and the raw files that come out of the Fuji don't have the same plasticity (dynamic range) of the Leica raws. The Leica raws feel like dough that can be stretched for miles. The Fuji raws like dough that breaks after just a little pull.
The Fuji is fine but I suspect an iPhone 13 Pro may get me 95% of the way to the 4K quality of the Fuji. The fuji is quite bulky and if I could find a way to capture video (usually in broad daylight) without it, that'd be great. It is, however, a useful backup body in case something happens to the Leica (and during torrential downpours).
Another option would be to exchange both cameras for a Leica Q2 which is weather sealed and does 4K recordings.
I use a Joby Gorilla Pod for my Nothing Exciting tripod and it's a joy. It's beautifully machined and a pleasure to use.
I'm still using an iPhone 11 Pro which is an excellent device. I use it in a brown leather Apple case and found out that if you walk in the rain with it all day the color from the leather bleeds all over your hands and makes you look like a colorblind murderer. You may end up soaked in a convenience store in Owase and scare the clerk half to death because you're convinced you're covered in leeches and are bleeding from somewhere unseen on the head.
I'll sell this 11 and grab a 13 Pro this year for the camera improvements.
Apps and GPS
I use the Gaia app to do mapping and route tracking. I often load a gpx file of someone else who has done the same walk (usually googling for the walk name + .gpx in Japanese; Yamareco is a good resource for gpx walk files) or a similar walk to what I'm doing and use that as a general "baseline" guide while referencing maps and other materials.
I wear a Garmin Instinct watch which also does GPS tracking. So I record GPS routes on both my phone and watch for redundancy. The newer Solar Instinct looks interesting but I'm waiting for this one to die before upgrading. I love that this watch is "smart" but very dumb. I turn off all notifications. The B&W screen is plainly visible in all light, is always on. I use it to track sleep on the trail so I can go back and measure performance vs sleep time. It charges to full in about 30 minutes and the battery easily handles 10 hours of GPS tracking (and a week if you're not doing GPS). It also integrates with Strava which is supposedly a fun thing (?).
Using a shortcut on the iPhone I am able to dictate seamlessly via Siri into an appended notes file for the walk. This is very handy. I am constantly dictating while walking. Airpods Pro are good for this, but I find I get greater transcription accuracy when I blab directly into my iPhone.
Audio Production
I record binaural audio using OKM II mics and a Sony PCM-A10 recorder.
---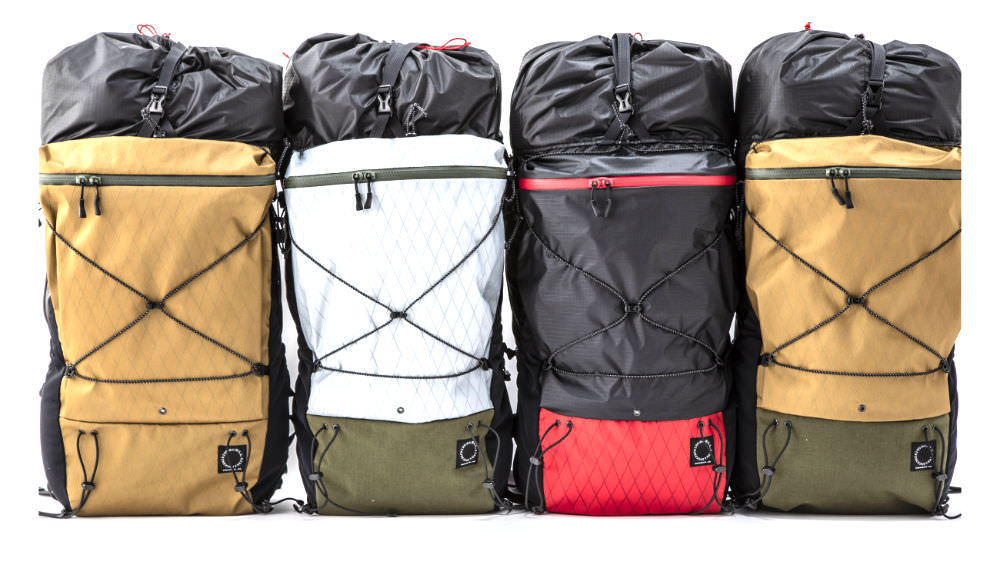 Pack
My pack is a black Hyperlite Mountain Gear Junction 2400. It's plenty big enough for these walks. Theoretically it's "waterproof" but in practice it most definitely isn't. Water pools at the bottom of the pack after a day of rain walking. So you need to buy a sack liner. I use a Hyperlite liner. I also use a Hyperlite shoulder pocket, which is fantastic (it carries my wallet and phone).
Hyperlite is a bit expensive, but their stuff is made in the US (note: actually, they just moved a big chunk of their production to a Mexico factory because they haven't been able to find enough craftspeople in America to make the packs; I feel for the company (and they seem to be doing a good, transparent job at disclosing all this) but also, maybe just make fewer packs? But also, everything I've read seems to indicate Mexico / Asia is capable of producing higher-quality work past a certain scale; anyway — I leave it up to the reader to determine if the value / cost still matches your expectations) and they use strong materials (Dyneema). Another option is Gossamer Gear. Their Gorilla pack is a wonderful lightweight option with an aluminum frame. Much cheaper (but less rugged material; also not made in the US but the cost reflects this) than the Hyperlite. I used one for years.
If you're in Japan / want a Japan-made option, Yama-to-Michi makes amazing gear and ships worldwide. I use one of their custom minis as a daily driver. (I'm also friends with the owner; they are a cool company.) Their biggest issue is almost always being out of stock.
I carry my Leica M10 via a Peak Design Camera Clip — it's not a flawless device (the "entry angle" to insert the camera is a bit too finicky for example) but, man, I could not imagine carrying a camera any other way. Peak Design makes great stuff (they also recently sent me their carbon travel tripod for free, which is extremely light and feels well-made, though I haven't yet field-tested it).
---
Glasses
I wear prescription Mykita sunglasses (Decades Davis).
I've worn these glasses for years, have used this pack for years, have worn these pants for years. I've even been using this binaural audio setup for two years. It's dumb, but obvious: Buying good stuff usually goes a long way. If you can buy this stuff I'm recommending at a local gear / hiking shop, please do.
There are probably a slew of points I could "optimize" around, but this general setup feels solid, and like I could use it to walk almost anywhere (outside of extreme alpine conditions), for any length of time (just adding layers for cold weather). The only "serious" weight savings points would be from Apple releasing a true ultra-portable MacBook Air (11"?) and dropping my Fuji XT-4 / switching all the camera gear to a Q2.
If you have any suggestions / gear tips — send 'em over: me@craigmod.com.
Not subscribed to Ridgeline?

(A weekly letter on walking in Japan)