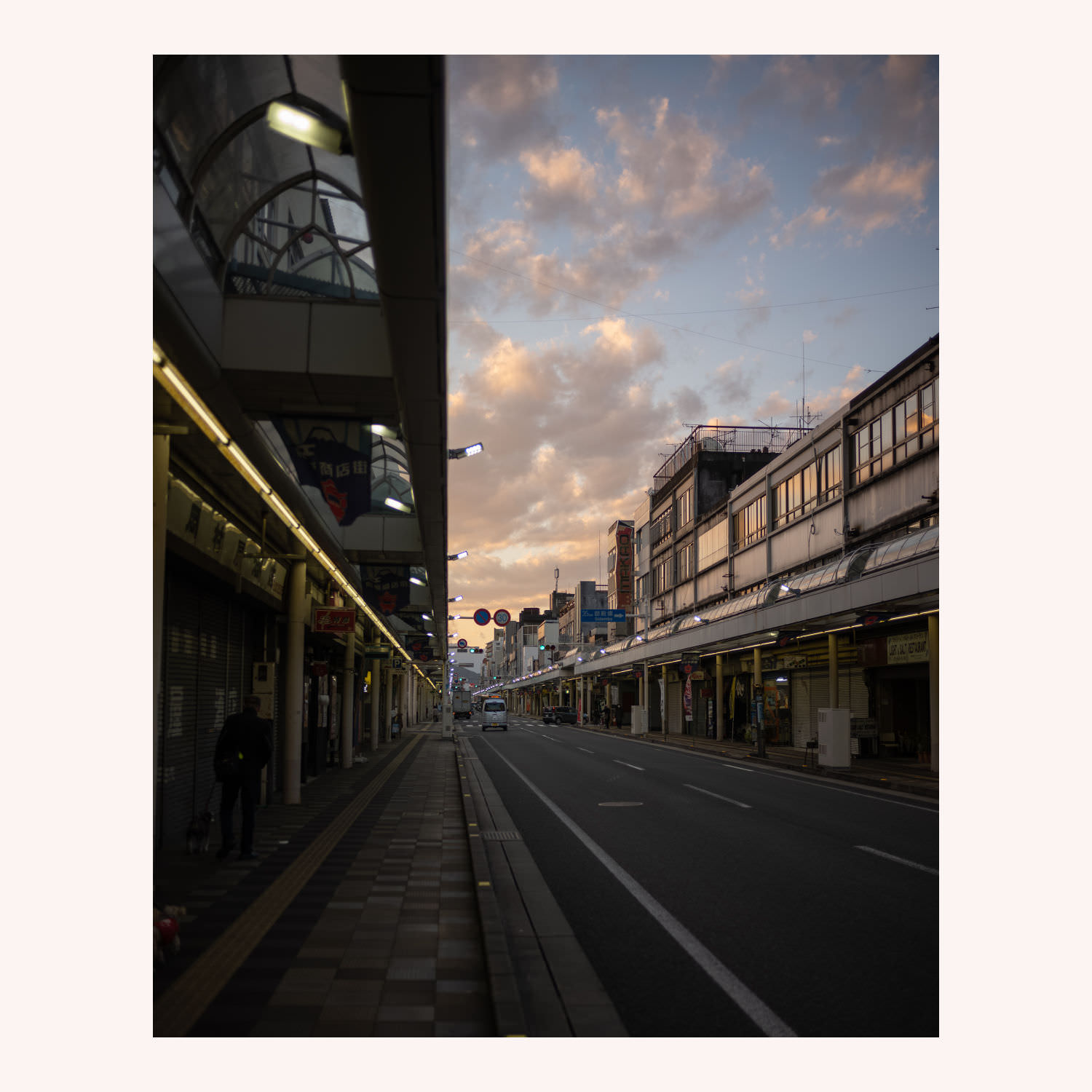 Mountain Mode, Village Mode
Walker-bo-balkers —
Still me: Craig Mod, and this is still your weekly: Ridgeline.
---
First! As I've been blasting everywhere, the little doc I shot — Pizza Toast & Coffee: Kissa Būgen — is out. Thanks to all the SPECIAL PROJECTS members who showed up for the "premiere" last Saturday. The archive of that premiere with "directors commentary" and Q&A is archived online for members to view.
---
Second! Thank you to everyone who wrote in with recommendations from my request last week: "What are some 'conceptual' walks you've either partaken in or observed or read about that have moved you?" Lots of incredible suggestions.
One that caught my eye, and wasn't previously on my radar, was a documentary of a walk by Stephen Pern: Down the Spine of Japan (1990).
It looks like it was filmed for a British TV series. It's only an hour long, and covers just a small part of his entire trek, but it's on YouTube and worth watching.
Most striking is how little has changed in the countryside over 30 years — I feel like I've not only seen those very buildings but also had a chat with that same old man in the tank top.
That Pern falls into such a palpable state of discomfort on descending from the mountains in fascinating. He talks about posturing when he gets to a village, walking like he's "not exhausted." Dreams about ascending once again, back to his solitude and peaks and ridgelines.
My walk impulses are almost wholly opposite. I enjoy the mountains, but it's the village interludes that really ignite my imagination and from where I find most inspiration. Routes that offer a balance between the two — some mountains & camping, some villages & business hotels — are my favorite because it's those interstitials, the penumbras, the liminal zones that, for me, reveal the most about the people, the country, the land over which you're walking. Transitions, in theory, speak volumes. And a well chosen route can be full of transitions. Būgen, the subject of my little doc is firmly in the zone of transition — one between eras and cultures.
---
I was planning on heading out on a two+ month walk in May along the Shikoku pilgrimage route, but the truth is I am still processing my Tōkaidō walk from just a few months ago. And I want to get that properly banged into book-like form before embarking on a wholly new, giant walk like Shikoku. I feel like Shikoku demands a bit more respect than I could give it right now. (The hope is to do it in late fall.)
So I've spent the last few weeks revising the plan, and I'll probably end up doing a five week, unbroken ~700+ kilometer walk: half on routes I've walked before (and want to turn into a book-shaped thing) and half on new roads. Interstitials galore.
This allows me to a) give time and attention to the Tōkaidō walk with an eye to getting its book out by late summer. And b) to really fill in a specific part of the map I've been flirting with for eight years or so.
More on this upcoming walk next time.
For now — a parting link. This Twitter thread following Neil King's walk from DC to NYC is great.
See ya next week,
C
Not subscribed to Ridgeline?

(A weekly letter on walking in Japan)