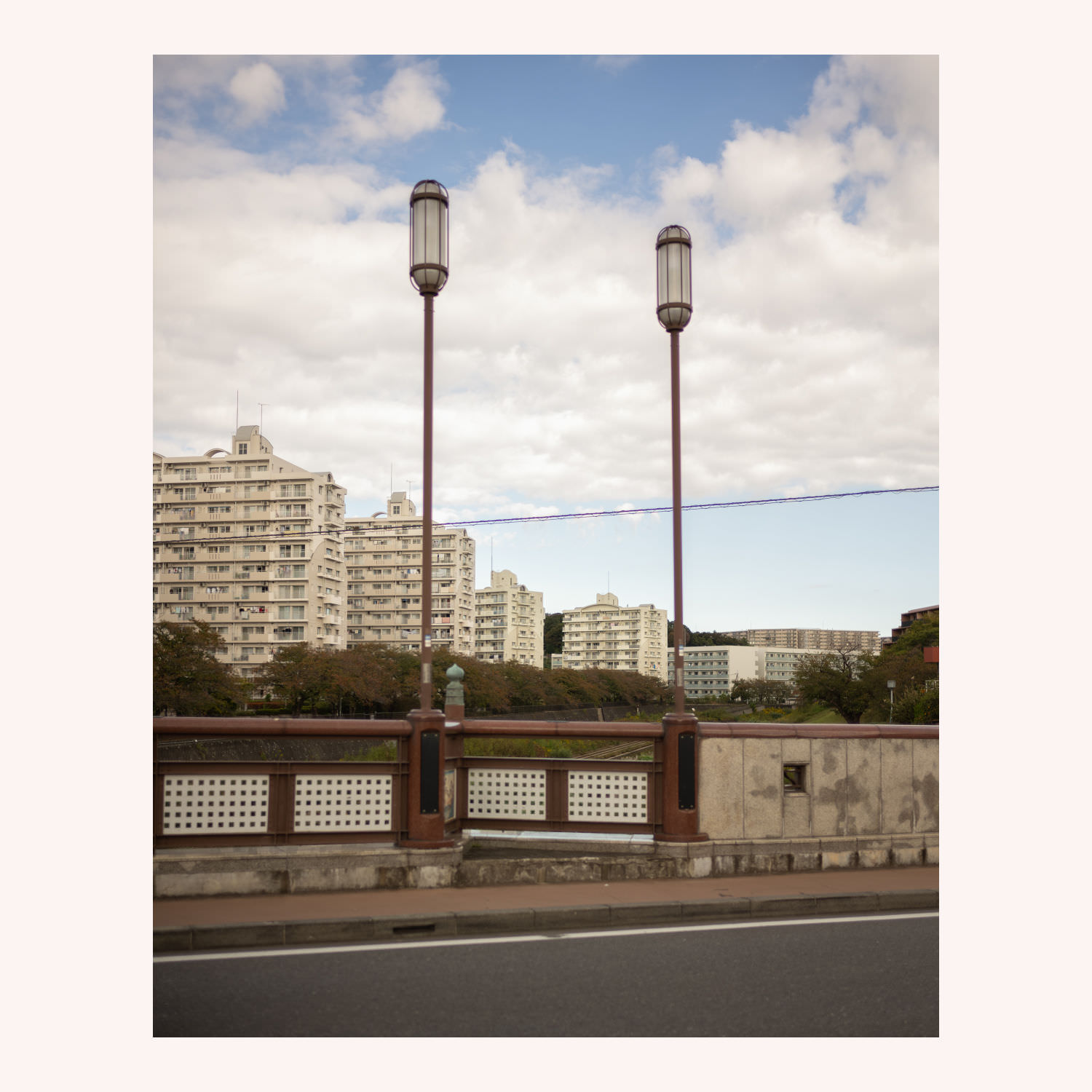 Ridgeliners —
It's 11:56 p.m. The walk begins tomorrow. I just sent out a Roden and the first Pachinko Road letter.
I ran a public livestream about Kissa by Kissa on Saturday. And on Sunday I ran a members-only packing livestream — where I unpacked and re-packed my pack before a riveted YouTube audience. We talked undies and boots.
I spent yesterday sanding down the technically rough bits for the Pachinko Road response system. I finally landed on using AirTable to run the forms I'll use to get photos and snippets of text from subscribers.
I spent a few hours today turning John McBride's TextEdit file about the Tōkaidō into an every-so-slightly more refined Pages file, which I then output as PDF and .epub. I then used Calibre to convert that into a .mobi file for Kindles. The book is about 200 pages long in PDF format. John McBride knows his stuff. If you sign up for the Pachinko Road newsletter, you'll get a link to download his book. Thank you John for offering this up!
I've cleaned my house, but still have more to clean. I've cleared the fridge. I've taken care of garbage in ways appropriate to the complex ways of garbage in Japan.
My desk upstairs is a warren of cables, it shall be dealt with.
I owe an email to my distributor, explaining how the new orders are to be reconciled for the second edition of Kissa by Kissa. I need to write that in Japanese, with some formality, so it's, naturally, the last thing on my todo list on a day I could use fewer todos.
I unpacked again after repacking on camera last night. So a further repacking is necessary.
The plan was to leave early tomorrow morning. Then at 9 a.m. And now at 10:30 a.m. Tomorrow is about 25 kilometers of walking. I don't end up anywhere particularly spectacular, so getting there early isn't the highest priority. The best light will hit around 3 p.m. 10:30 step-off means I can probably — probably! — sneak in eight hours of sleep tonight, which is what my body is asking for. It's also pouring outside right now, and the rain is set to lift later in the morning. I love a few good excuses.
A mole attacked my garden. Or perhaps a cat. The white cat to whom I feed fancy cat food, sometimes. Or perhaps another creature from the darkly forested hill behind my house. But I think it was a mole — the tunnels are wild. The moss is in disarray. I think it may require a re-think come spring.
OK, off to trim the beard, just a little. Still, by the end of the walk I will look insane. I am planning on stopping by a countryside barber once every few days, just to get my head shaved, take their portrait, investigate their tonsorial skills. You'd think shaving a head would be universally simple. Ah ha! It is not. The gamut runs oddly wide. From total incompetence to masterful gentility. One barber, once, went on and on about how all he eats is McDonald's. Each and every day, just McDonald's. And then he slapped the other barber, an elderly man, his father, on the arm, telling him to stop asking me "dumb" questions. But the father was wise, and the son was a moron. I wanted to hear more from the father. The son, he was done. Unslavagable. Do you smoke? he asked me. I never cook for myself, he said with buffoonic pride. I'm single. No kidding? He was in his 40s. He gave me the worst head shaving of my life. My head looked like it had partaken in a lawn mower crisis. I left wanting to return at night to steal the father, to bring him somewhere far away from his insane, McDonald's obsessed son. Come with me, old man, I'll find you a beautiful shop to live out your days. I bet he doles out a superb head shave.
We'll see how the others are. The walk starts in — checks clock — about ten hours. See you out there. Thanks for following along.
C
---
Fellow Walkers
Transported myself from Hyderabad to Phoenix, San Fran and now Hartford. I am plotting my next move because travel to me, is living in as many places as possible. And walking in as many streets/trails as possible. My then boyfriend was my walk companion who quit going on walks with me as soon as we got married. So, I got myself a dog and a cat to take on walks. They help me see better. Childhood had ended and started again with us prancing the streets. My animals set out on every walk to maximize / cram in that feeling of being free to wander, in our hour long walks. This is how I learn the land.
Favorite walks #1. 23 years ago. Summer 97. Walked the Brooklyn Bridge to see Byzar, DJ Spooky or Ben Neill, some combination of those great illbient guys, playing inside the bridge's cavernous anchorage. Met a girl. Danced. Got tacos. Walked the bridge back, weaved through Chinatown as the sun came up, 13th and B to change, SoHo for work. Long walks in Manhattan are amazing. So many people, so much monumental infrastructure, subway tunnels below, skyscrapers above. But it all gets so so quiet and peaceful at dawn.
---
("Fellow Walkers" are short bios of the other folks subscribed to this newsletter. In Ridgeline 001 I asked: "What shell were you torn from?" and got hundreds of responses. We're working our way through them over the year. You're an amazing, diverse crew. Grateful to be walking with you all. Feel free to send one in if you haven't already.)
---
Not subscribed to Ridgeline?

(A weekly letter on walking in Japan)