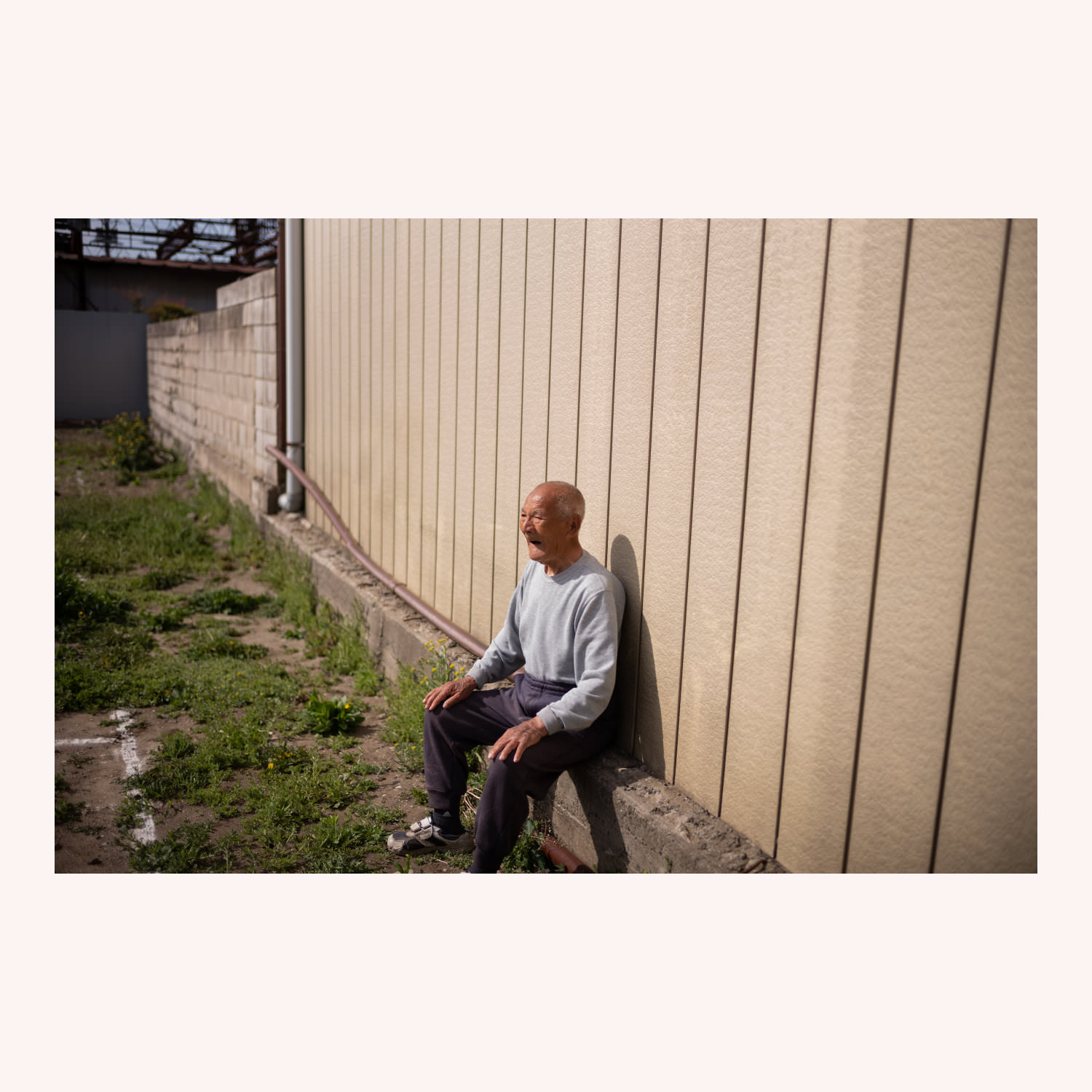 Walkers! —
Monday came and went with a whoosh and it wasn't until last night that I realized time had passed, another week was gone.
I'm Craig Mod and this is the Ridgeline newsletter about walking, mostly walking in Japan. You signed up on my website. If you'd like to unsubscribe, just click the link at the bottom. One click, all done, good bye.
This newsletter is powered in part by your memberships. The memberships power a lot of little things, and some big things, and this newsletter is one of those things. They really add up, the memberships — in fact, all of my costs of living and most expenses have been covered by memberships this year, and it has unlocked a host of writing and work that would have otherwise been impossible. Consider joining. Thanks. Now, for this week's Ridgeline:
---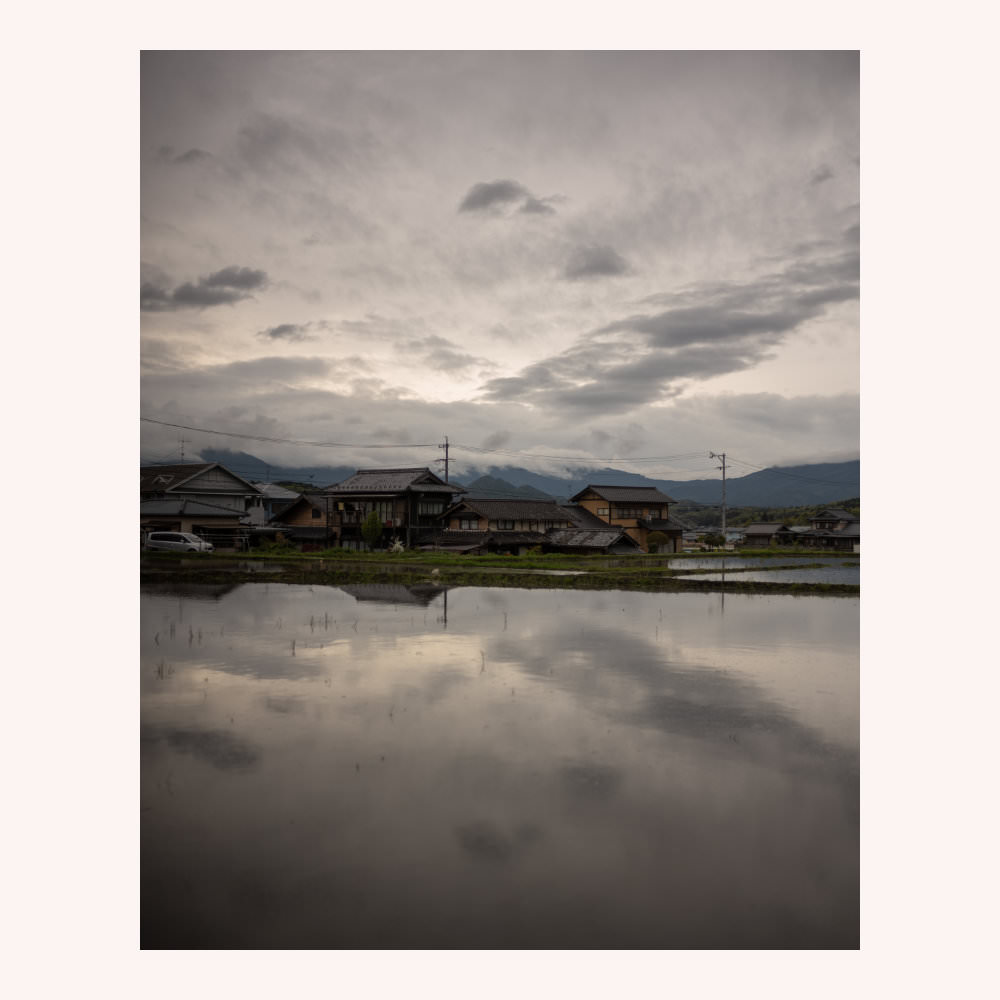 ---
There are a billion billion steps in a life. A good walk may have a few million. A day-walk tens of thousands. A well-lived life walks you around the world a few times.
---
One of the saddest things I saw on all my walks was an old man, clearly senile. It was seven in the morning. He was sitting in sweatpants and a sweatshirt against a wall of an empty lot. He yelled again and again: Umaku ikanain dayo~~ ("it's never going to work out"). Motherfucker was sorrowful. I took a photo, walked over, said hello. Asked him about the old wakihonjin (Edo period government hotel). I had no expectation of a response, but suddenly he was flooded with lucidity: Well, you know, it used to be over there but then because of some construction it was moved … and you know those tiles on the roof …
He wanted me to stay. As soon as I walked away, Umaku ikanain dayo~~.
---
One of the worst places I ever stayed was also one of my favorite — the single okami-san, caked-on makeup decades thick, showing me to my ashtray room, flooded toilet stall, mold-encrusted bathroom, rusted sink, burnt tatami. The next morning the pale rotary phone in the room rang: Ohayogozaimasu Mod-san! Wake up call. I had been up for an hour, was all packed. I popped out of my room. The owner wanted to make me soup. I was delighted but I did not want her soup. I was fearful of her soup. I said I had to go. She told me to wait, came back with a Pikachu keychain and a bottle of warm sports drink. For your walk, she said.
---
Outside of that inn was a love hotel. Both up on a hill above a golf course overlooking Sekigahara. There was one supposedly gorgeous inn down below, but I had been told it was shut. I walked by it on my way out of town. Stuck my head in the door. It was gorgeous. Polished wood, clean as could be. The owner nearly jumped when she came out of the back. Sorry, I said. I heard this was the best inn but wasn't operating anymore. I stayed up on the hill last night. Oh, she said. You should have knocked. You could have stayed here.
---
One of the most unexpected conversations I had on a walk was with a farmer covered in blood. I didn't ask whose blood it was. He had a big straw hat and when I said hello he walked over to me and wouldn't let me go until I backed away slowly, bowing and apologizing.
---
I was somewhere in the middle of Japan, walking through a town well past its heyday. But still: Charming in dilapidation. I love your town, I said to an elementary school kid walking home. This place? he said. This place is a shit hole.
---
Towards the end of a huge walk I bought a train ticket at a tiny station in the middle of nowhere. After paying, the attendant asked, Hey — were you eating ramen three nights ago at so-and-so- shop? Yes I was, I said. I was sitting right next to you, he said with the biggest smile I had seen in days.
---
Until next week,
C
---
Your weekly reminder: This newsletter is made possible by members of SPECIAL PROJECTS. If you're enjoying it, consider joining. Thanks.

---
Fellow Walkers
"I was born in Sardis, Georgia, and moved from there to upstate NY, and from there to the mountains of western North Carolina and from there to St Paul MN… and on and on. I got the wandering bug early, and I let it lead me places often."
---
("Fellow Walkers" are short bios of the other folks subscribed to this newsletter. In Ridgeline 001 I asked: "What shell were you torn from?" and got hundreds of responses. We're working our way through them over the year. You're an amazing, diverse crew. Grateful to be walking with you all. Feel free to send one in if you haven't already.)
Not subscribed to Ridgeline?

(A weekly letter on walking in Japan)