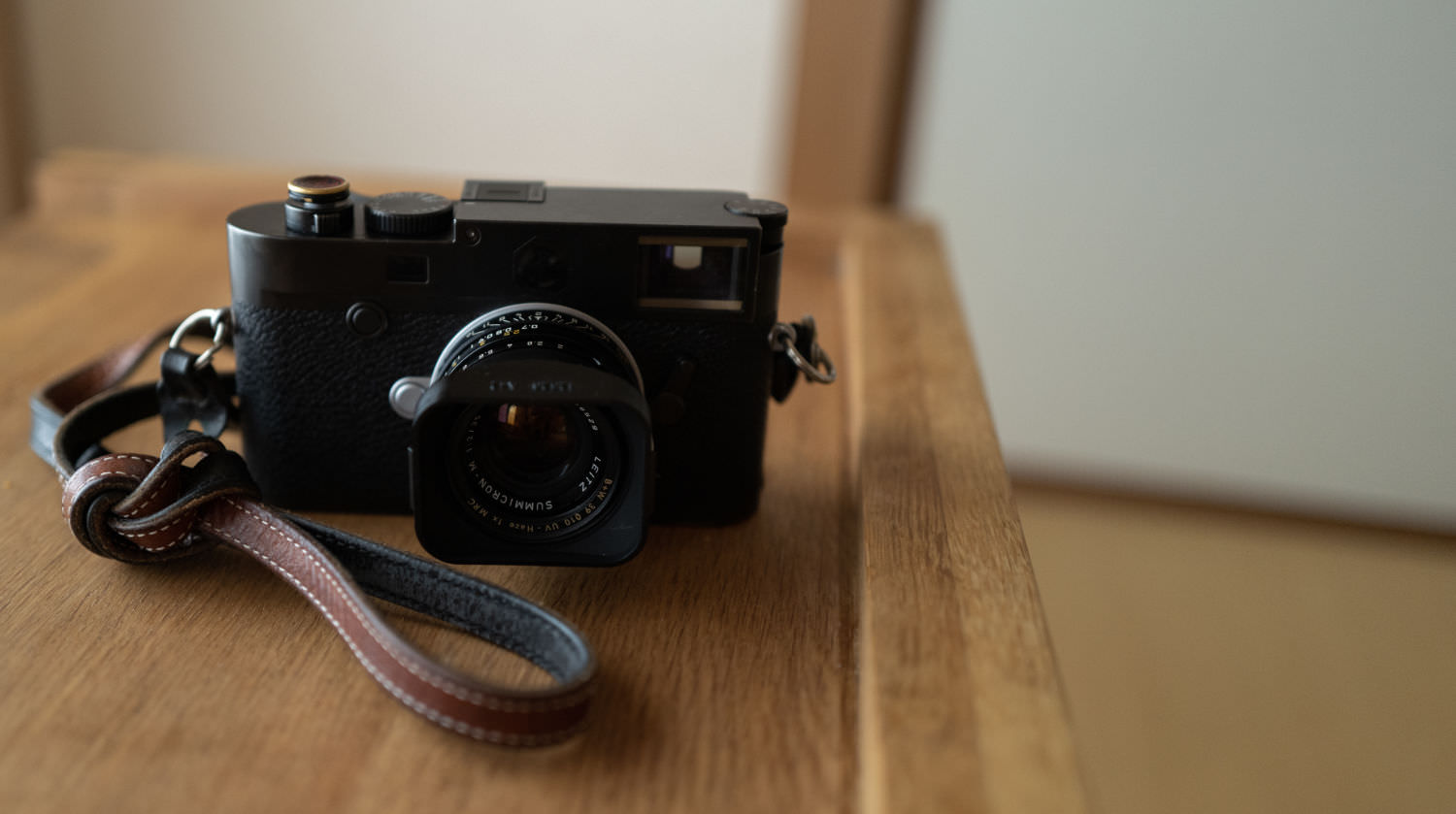 Europe Walking, New Pop-up Newsletter — MIBAW
Ridgeline subscribers —
Hello, hello, hello. Many of you have joined in recent weeks after reading my New York Times piece on Kii. Welcome and thanks.
I'm Craig Mod, and this is Ridgeline, a newsletter "about walking," powered by memberships that's been published since January 2019. For years it was rigidly weekly, and now it's more monthly-ish as other newsletter projects have shimmied in to occupy mindspace.
In fact, I'm writing to announce a new pop-up "photo newsletter"1 called Man, It's Been a While. Running from May 12 to June 14th-ish. Subscribe here.
---
Background: In a couple days I'm hopping on an international flight for the first time in twenty-eight months to go to do a walk around the Cotswolds in England with a group of ten. We've put this walk off since 2020 because of covid. It's a "walk 'n talk." Kevin Kelly and I have been organizing these for years. We've walked China, Spain, Baikonur, and more. Always with interesting groups of wonderful, kind, curious humans, capping the days with big Jeffersonian-style chitter chatter around a table.
That said, these past two years have rendered me a bit feral, skittish, a symptom (paradoxically?) of over-domestication. I have become softened by the relative ease by which Japan has shouldered the pandemic. Truly, it has been, mostly, extremely low-touch, low-risk here. Most everyone is mask and vax compliant. Very little brouhaha. Right now, aside from the masks and lack of foreign tourists, it's (in many ways; and relatively speaking, of course) pre-pandemic energy. The home-team crowds are back, sights teem, restaurants are packed.
So can I be honest with you? I'm feeling a bit of anxiety born from that softness. That ease. That slipping into a velvet muumuu of Netflix and supermarket sushi with a good roof over your head. Fewer young Japanese were going abroad before Covid than at any time in recent history. I kinda — for the first time in my life — commiserate with that sentiment a bit. What's in Europe? Who knows! A big, abstract unknown. Easier than ever, in many ways, to go to that corner in Tokyo that looks like Paris than Paris itself.
Of these last twenty-two-ish years I've been in Japan, I don't think I've ever gone more than six months without leaving — a conference, an event, a speaking gig, a consulting job … anything. In hindsight, it kept me sane, and kept me from feeling this softness I feel now. NYC was a 2-3x (sometimes 4x?) stop each year. Morning to night coffees and meetings with inspiring people. And then the pandemic hit and all that momentum ground to a screeching halt.
---
Thanks to that halt, I was able to nail down Kissa by Kissa — a book that probably wouldn't have happened without the pandemic. And now my next book, too, is very much a product of slowing down, of stopping those flights.
I've loved the slowness. I am mega into this slowness. So you can imagine, this upcoming trip — the anticipatory anxiety has really knocked me back.
I'm mainly (over)sharing in case others out there might still feel similarly about travel. The Ukraine war brings yet another layer of sadness and surreality. It's a weird time, will only get weirder yet. ANA canceled many of their Europe-bound flights (including the one I originally booked). And my JAL direct to London is going to take … fifteen hours? as we coast over the North Pole to avoid Russia.
Still. The world goes on? I guess that's what I'm going to peek at: That going-on-ness. Covid variants will probably be ever-present until the end of our days, my friends are getting older (Kevin just turned 70!), and so we walk. Walk walk walk while we can. I'll walk Cotswolds and then will be doing strange walks in London, then Paris, then over to Italy for more walking and a wedding(s?).
But the voice in my head keeps going: Man, it's been a while since we did any of this stuff. The planes and airports and transit. The sleeping high above the earth. The shoulder rubbing with strangers in pubs. The getting out of the supreme comfort bubble of Japan. Which, to me, is all the more indication to go. To lean into that unease. Sure, sure, I'm being neurotic — it's not like I'm flying into Mariupol'. But you know what I mean.
I'll be using my camera as a shield, hiding behind it in part to slide back into the rhythm of travel. So, come, follow along as I poke life on the other side of the world. I think of Grant Achatz losing his sense of taste and then having it come back, slowly, experiencing flavor once more as an adult. That's sort of what this feels like to me. Learning to travel again, or traveling, in a way, for the first time.
Man, it's been a while. I'll send a couple photos each day. Let's see what the heck is going on out there.
C
---
Noted
---
"In theory a couple pics a day" — ha ha. I desire more photo-specific newsletters in the world so, in part, this is my attempt at manifesting one. I have tried this in the past, and usually ended up writing. A lot. We'll see how this one goes. ↩︎
Not subscribed to Ridgeline?

(A weekly letter on walking in Japan)