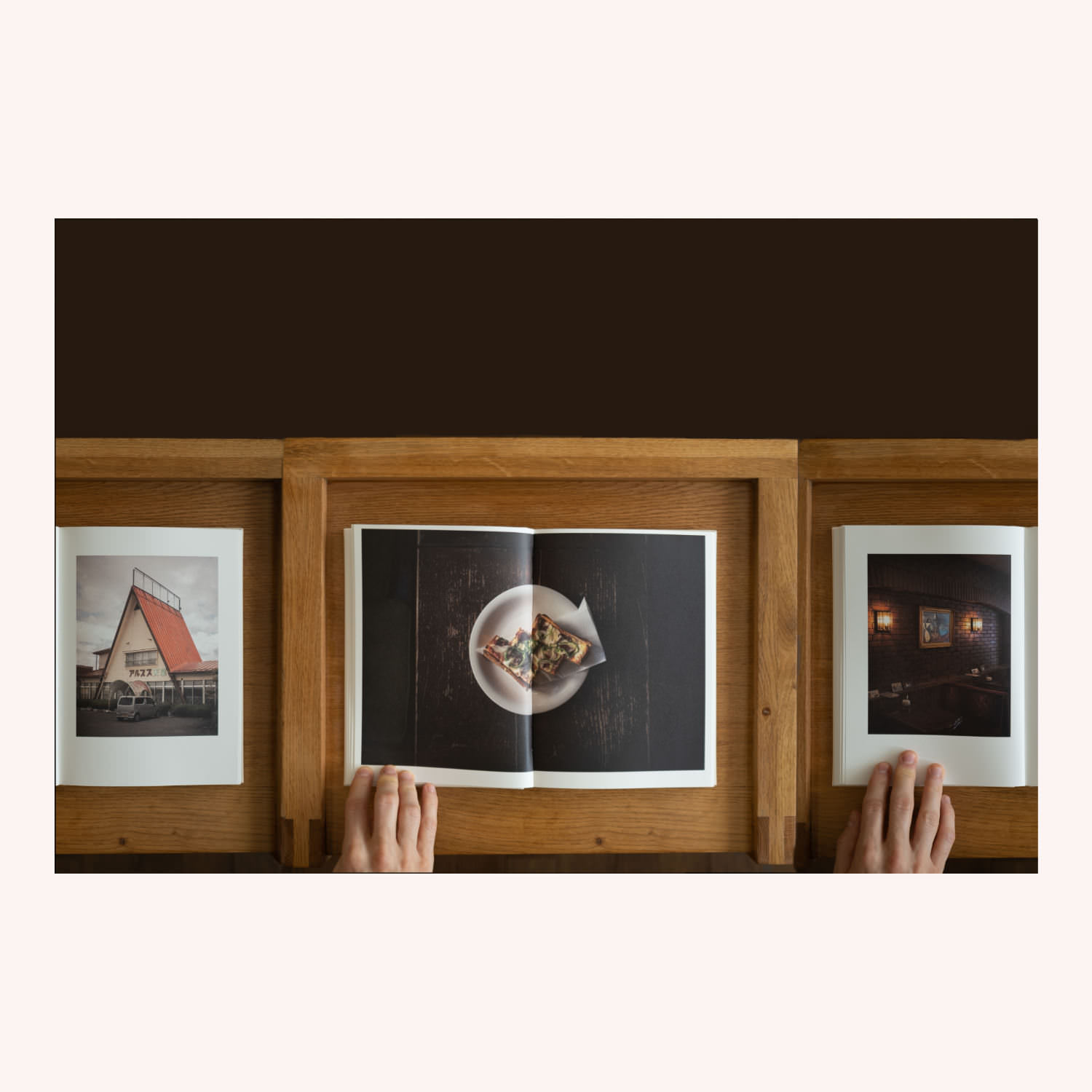 Hey all, Craig again — it's double Ridgeline week.
I'm delighted to announce: The second edition of Kissa by Kissa is available for pre-order!
You can grab a copy on the SPECIAL PROJECTS SHOP:

---
The retail price is $95 USD. During this pre-order period (Oct 20 – 30), the book is discounted to $85. Yearly Members of my SPECIAL PROJECTS membership program get an additional coupon for $40 off (meaning they can buy it for $45 + shipping). If you become (or upgrade to) a Yearly Member, you'll immediately get an email with the discount coupon / link.
Membership comes with a bunch of perks beyond discounts. For example: As an additional bonus, I'm hosting a members-only livestream this weekend (Sat the 24th, 9pm JST (1pm London)). I'll go through, page by page, the entire book, field questions, and break down the photography and design and editorial processes.
---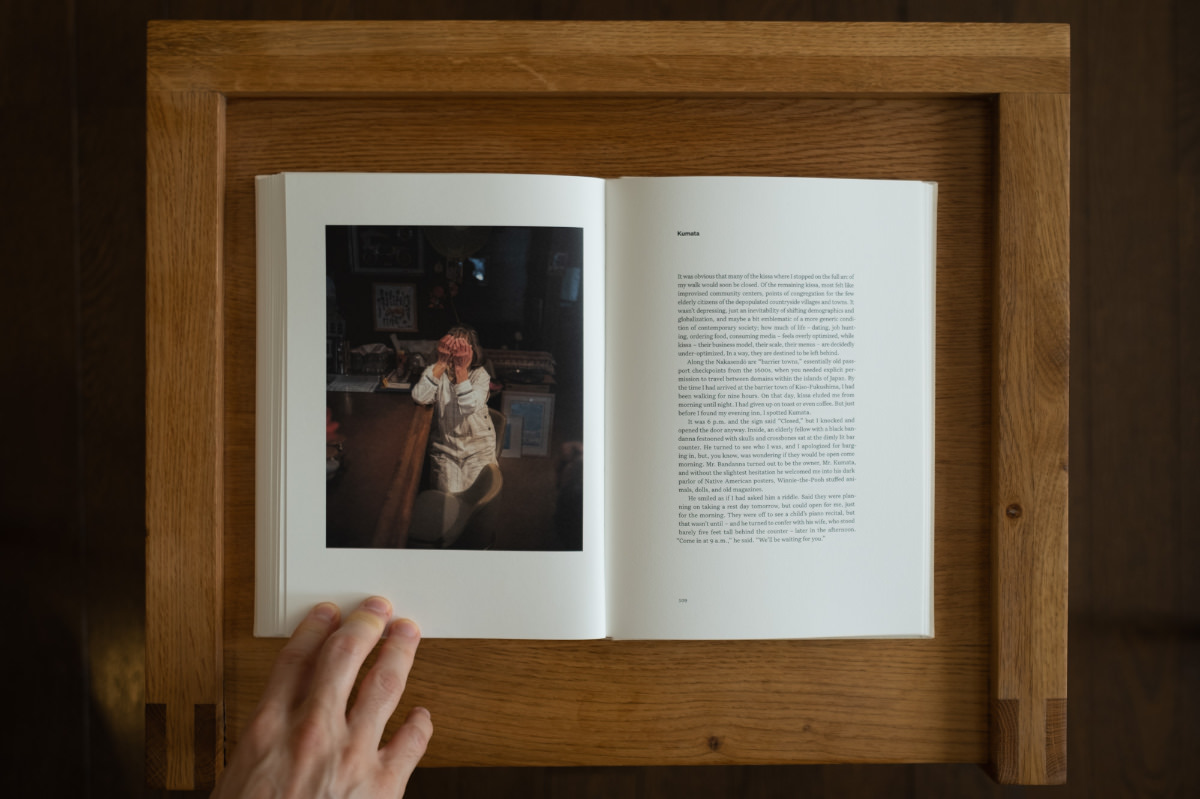 Kissa by Kissa's first edition sold out in just a couple days. It began arriving at folks' homes around the world last week. I've gotten 100+ emails / DMs / Instagram stories from people sharing their copy of Kissa by Kissa. Someone even did a full unboxing. Another guy put up a sharp first impressions review.
As for feedback, here are just a few snippets from notes I've gotten:
I've never before received a book in a package that carries so clearly the air it was formed in. This book smells of ink, of bookmaking. Before I even reached the book, the instant I opened the cardboard, there it was.
Finished the book - Craig I really love it. It was like a short story anthology + quest + fine art exhibit. It's a work of art man. You experience it and it's like - this person went way too far than humans should in so many ways and I'm the beneficiary of that - so good.
I wanted to drop you a quick note to say thank you for Kissa by Kissa. It is a treasure: a perfect collection of perfect details, like the just-right size of the blotting sheet for the signed and numbered page, the just-soft-enough cover, the restrained typeface.
The book is STUNNING!!! I am so grateful to you for publishing it! It is truly a piece of art and I will treasure it forever. Right now it's the closest I'm going to get to being in Japan!!
I just finished Kissa by Kissa. It was exquisite – thank you!
And then the book itself. The smell! I have no idea how but to me it has that distinct scent of old books, which I love. The feel is great, the typography is sublime, it's an object well made.
---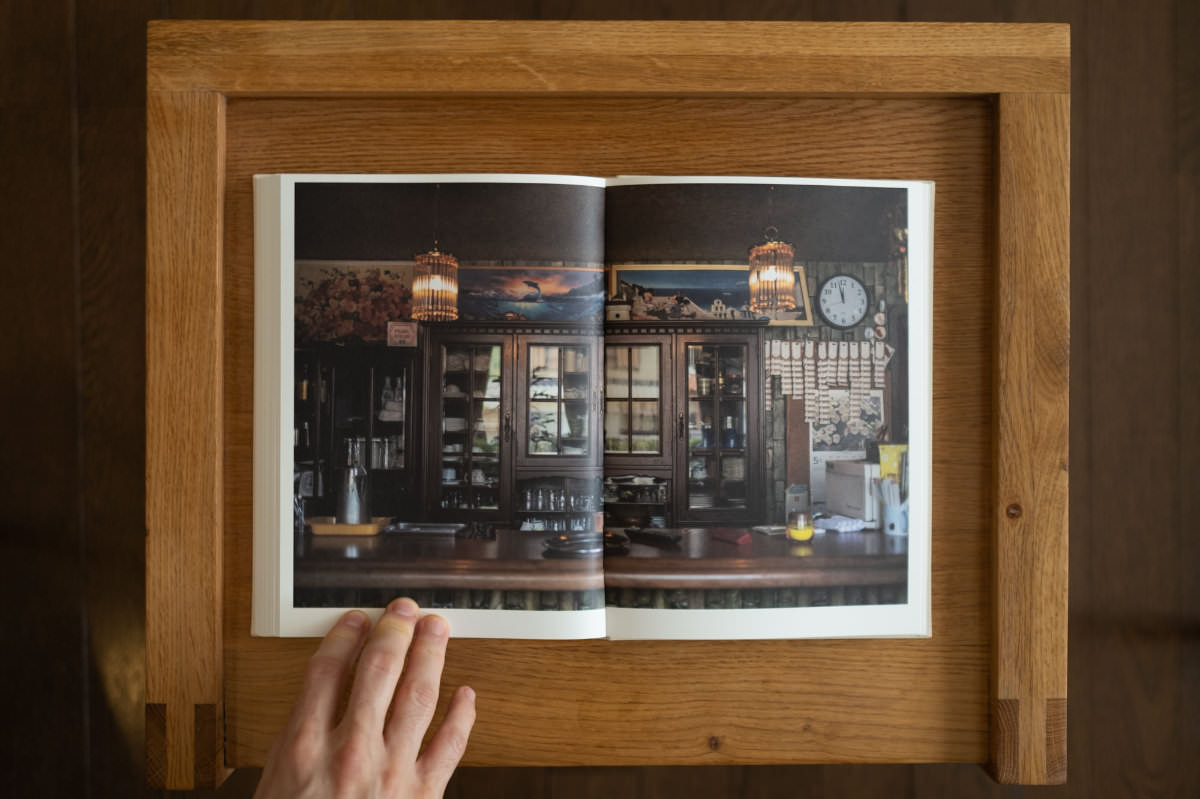 OK, but just what the heck is Kissa by Kissa? From the shop page:
Kissa by Kissa is a book about walking 1,000+km of the countryside of Japan along the ancient Nakasendō highway, the culture of toast (toast!), and mid-twentieth century Japanese cafés called kissaten.
In raw numbers: It's 128 pages, 40 photographs, and about 15,000 words in the form of a series of linked essays.
You can think of it like a film. At a leisurely pace, Kissa by Kissa takes about ninety minutes to read. It's designed to reward multiple readings and be a book you return to over time.
From the custom box (to protect it!) it ships in, to the thread the signatures are woven with, everything is made, assembled, and produced in Japan. This book was touched by — and helped employ — several dozen folks with sustainable and humane salaries, across a number of industries — from paper making, to box making, to printing and binding.
---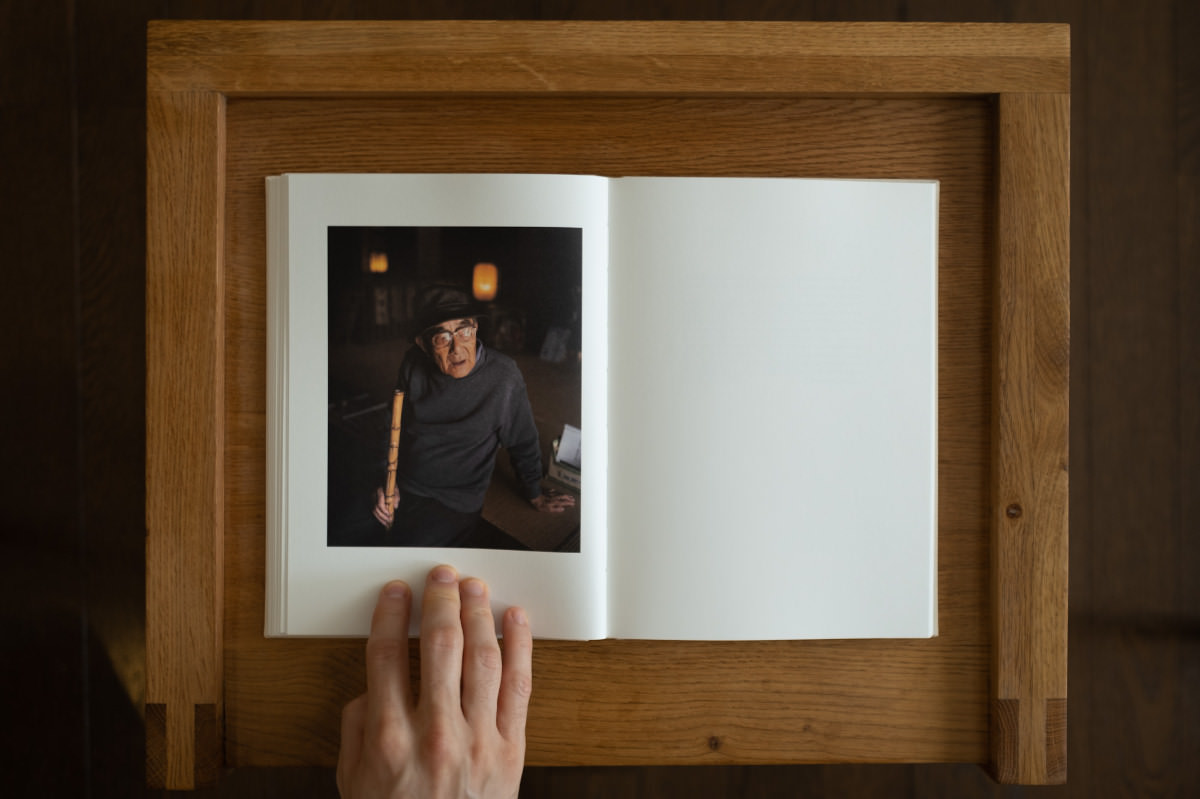 The second edition is identical to the first save three things: it's not signed, it's not numbered, and the cover ink is dark grey, not dark navy. Otherwise, same same.
We're set to ship this second edition by November 16th which means any holiday orders will arrive well before year end. 95% of all shipments from the first edition arrived worldwide within three days of shipping. The books are all individually shrink wrapped. They make fantastic gifts.
---
It has not been easy bringing this book into the world — but seeing it finally arrive, and reading about how much folks are enjoying it makes the whole crazy, obsessive, neurotic process of building out these publishing systems and designing and editing and Zooming myself a thousand kilometers deep into the mantle of the earth worthwhile.
If you are enjoying Kissa by Kissa and want to help out: Please share this news of the second edition on your Doomed Social Network of choice.
And one again, here's that dastardly buy button:

As always, many thanks for your continued support,
C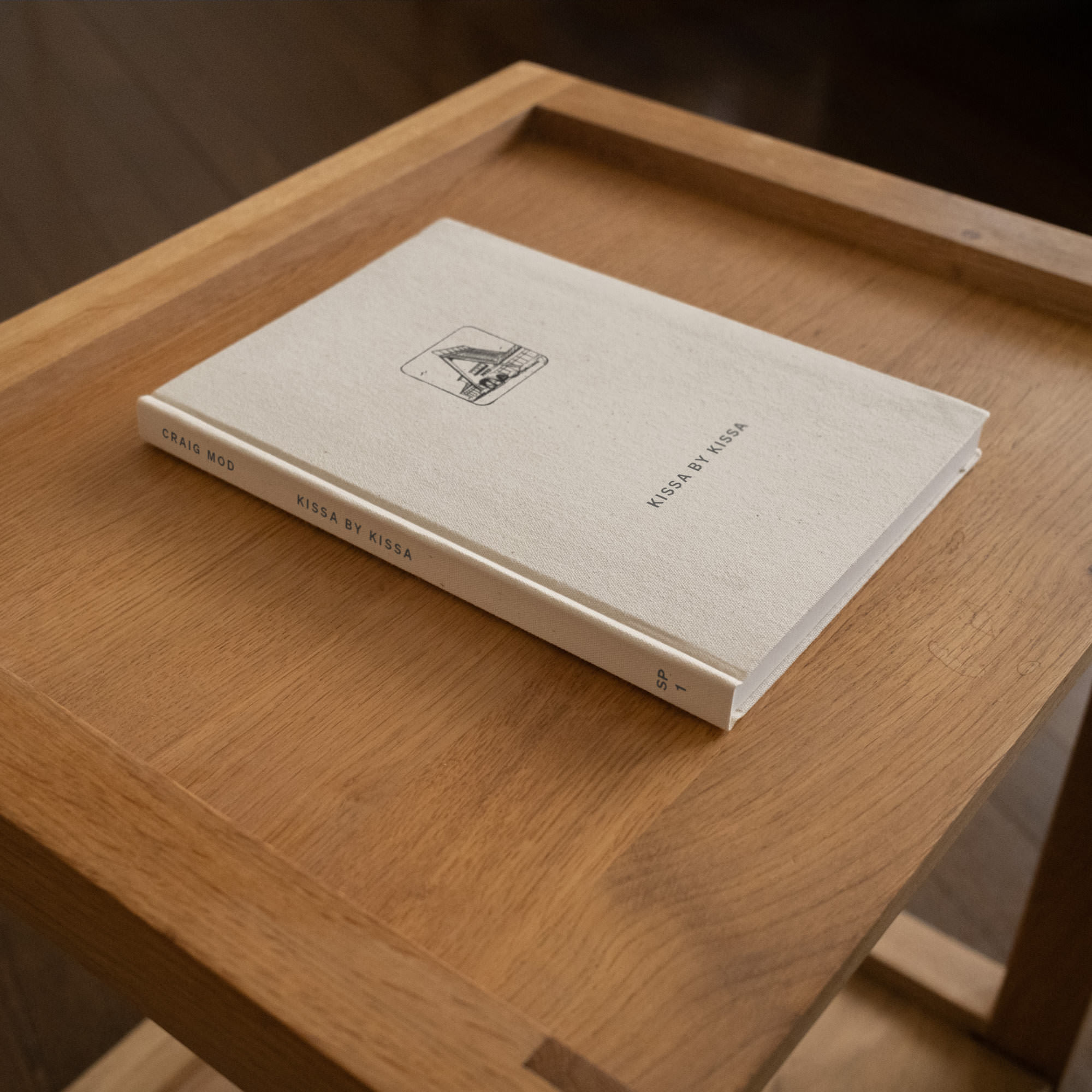 ---
Not subscribed to Ridgeline?

(A weekly letter on walking in Japan)