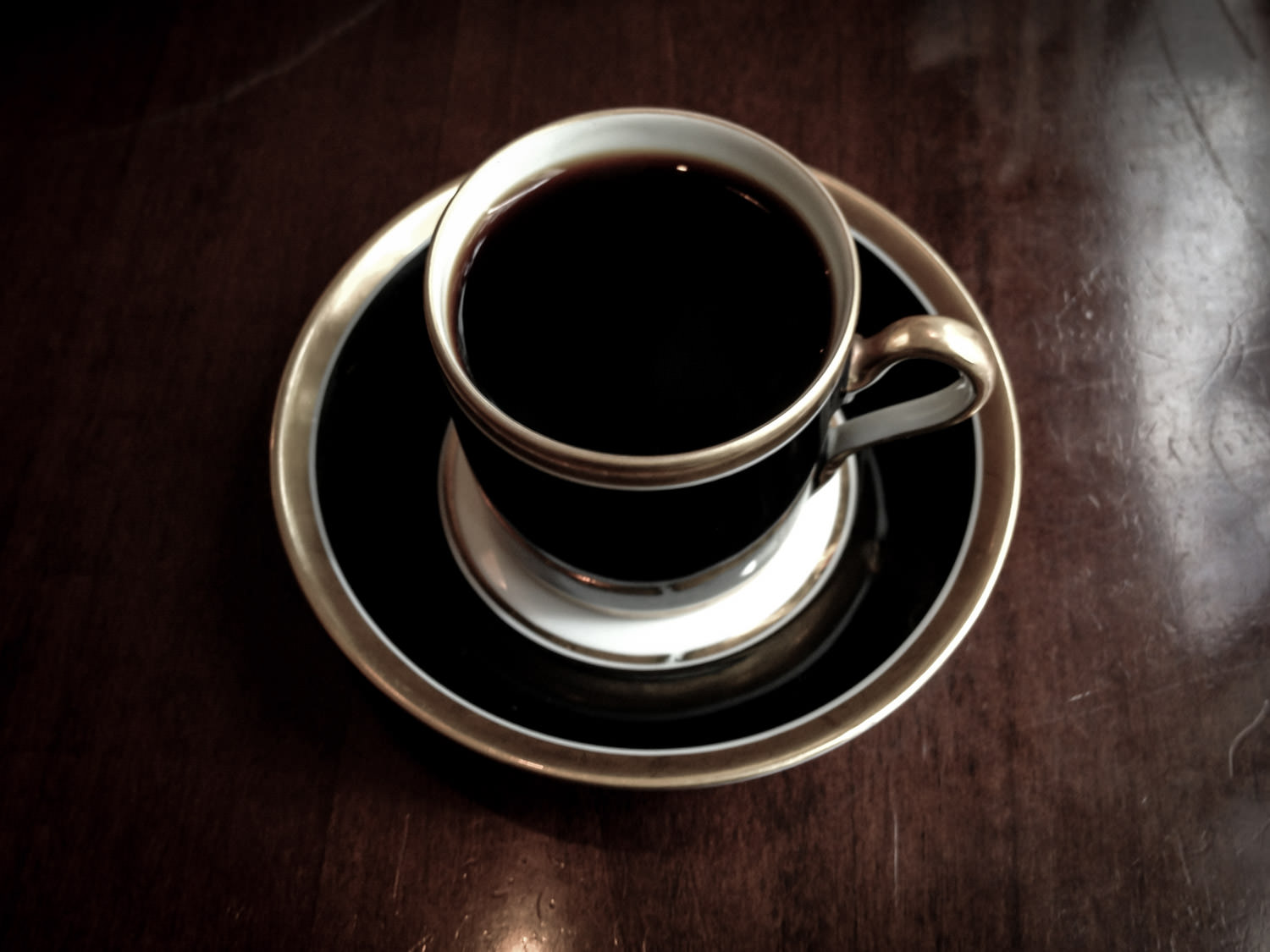 The First Façon
Façon blend, cloth drip
It was 2008, or maybe 2009. Fall, anyway. I forget which year.
We were in Nakameguro. I remember thinking to myself that there had to be something good nearby. My favorite shop had closed recently and all I knew was Starbucks and Segafredo.
Never settle.
Certainly not for coffee.
There's one rule of coffee drinking: if someone serves you bad coffee, don't drink it. You don't have to.
Sometime we forget that — the total control we have over our coffee fate. It's true for many things in life. But before not settling for other things, learn to not settle for your coffee.
Better still, don't go to places that serve bad coffee.
So I poked around Google.
Façon had just opened. We made our way to the shop. Fourth floor in a new building. Up the stairs. Into the cafe.
It was smokey. They all are here. There. (Depending on where you're reading this, depending on where I'm writing this.)
But they were roasting their own beans. Still — a possible distraction. First things first.
We sat at the counter to watch the husband and wife team work. They were young-ish. Late 30s, perhaps. Or maybe they just gave that kind of impression.
We asked what their specialty was. They said 'Façon blend, net drip.' We ordered Façon blend, net drip.
It took 20 minutes. The grind, the pour — so slowly. So much care. I almost started crying. (Not uncommon.)
The pour took so long they had to reheat the coffee (!). Madness.
They reheat. They pour into a tiny cup. The equivalent of a few shots. Steam circles up.
We sip. No need to invoke rule 1. Delicious. Nearly, perfect. (What perfect is, I don't know.)
Real craftspeople. Quiet. Focused. No chitter chatter. Not serious business but good business. Proud business. Smiles and good work.
Everyone has seen the Jiro movie.
It seems like Jiro is an aberration. Nobody could possibly care about anything else like Jiro cares about his sushi. The joy in exploring Japan is you quickly realize Jiro is not an aberration. Perhaps his skills are, but his ethos isn't. That ethos pervades. And what a joy it is to witness, unexpectedly, on the fourth floor of a new building, in a smoke filled café.
Regardless, 2008 or 2009, fall. Whenever it may have been.
It was a good day for coffee.