Roden
Issue 008b
December, 21, 2015
Infinite Pilgrimage
People also exclaim, sometimes, when they meet me: Man, I thought you were an old dude. Do I sound like an old dude in words? Maybe.
---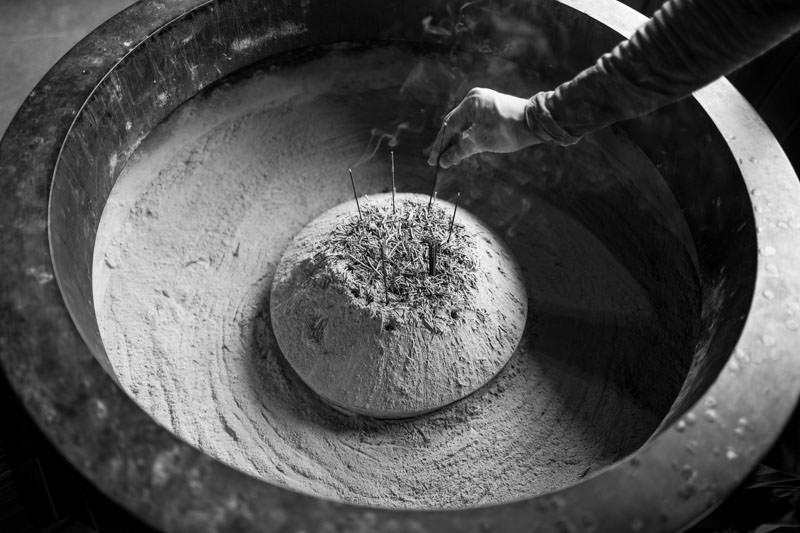 Explorers!
So. Many. Airplanes.
I have been roadbound nearly non-stop since July, and am happy to be (largely) in one place for at least a few months. Phew: Luxury in staticicity.
⦿
What is it that you do? People ask me this.
People also exclaim, sometimes, when they meet me: Man, I thought you were an old dude. Do I sound like an old dude in words? Maybe. (I am beginning to feel, at times, like an old dude in flesh.) Anyway — I value my privacy greatly (there's very little of my actual "personal" life online), but in the service of making transparent my "what I do" -isms, here's a select sampling of the last six months — everything punctuated, of course, by writing (and preemptive apologies if this comes off obnoxiously — the unsubscribe link is here):
⦿
July: Lecturing at the Yale Publishing Course
August: FOO Camp, meetings in SF and NYC with publishers, editors, agents, book designers, non-book designers, journalists, novelists, publishing related startups, family and friends
September: Launching the Korean edition of my Japanese essay collection in Paju Book City, a most curious city; lecturing at their Editor's Conference
October & November: Six weeks of paid research and field work in Myanmar
December: Ten days of hiking ~30 of the 88 temples on the Shikoku Pilgrimage (Kevin Kelly was part our walking crew and got some great pics)
⦿
So — that's what I do. ↑
Distilled: Optimizing to spend time with people I adore or who inspire me (with little distinction between work and personal), and then building on that time spent together. Over the last fifteen years this building has manifested as publishing companies, apps, websites, books, essays, research. For the last five years it's been mainly words and speaking engagements and books.
⦿
This past summer was my fifth year participating in the Yale Publishing Course and it was one of the best yet. The eighty or so students from around the world (Ghana, Portugal, London, China, Singapore, Japan, Lithuania, Brazil, and on and on) were engaging and energetic and optimistic and bursting with publishing love. It was impossible to leave the campus and not beam with gratitude to be working with words and books.
A bonus to my Korean essay collection launch (which itself was fun) was being able to hang with one of my favorite cover designers for a few days: Gray318. You undoubtedly have seen his work. By chance he had flown to Paju from the UK for the editor's conference. What's better than meeting someone you've looked up to for ages? Meeting them and then talking book covers for hours while drinking convenience store beers and smoking shaggy Korean cigarettes together under clinical lighting on a small plastic table with flimsy chairs. I can attest: It is his hand, lifesized, on the cover of Extremely Loud and Incredibly Close.
The Myanmar work was a bit of an aberration but it, too, turned into a publishing related jaunt (I suppose at this point it's self selecting with me). I hope to be able to share more about that trip later. The people I worked with in Myanmar were friends I've been trying to work with for years. When the opportunity arose, I couldn't say no. Let's just say: It was an honor, completely kicked my ass, and felt like the best kind of nose-to-the-grindstone boot camp work. (I lost about 12lbs (5kg) in six weeks, for what it's worth.)
The ten days of hiking Shikoku was my first real "time off" in nine months. I tend not to work to normal holiday schedules, and tend to whittle myself down to a nub. I began hiking the ancient pilgrimage routes in Japan a little over two years ago, and make it a personal mandate to now go on a walk each spring and fall. It's a non-negotiable way to ensure there's recharge time built into my otherwise very self-unkind schedule. Helps stave off a little bit of the darkness that can come with overworking yourself (ends of tunnels, pinpricks of light), especially when that work tends towards solitude.
Speaking of solitude: The first half of 2015 was in service to a book. I've been writing it now for four years. In fact, I began it almost precisely four years ago to the day, up in a little cabin in the snow blanketed woods of New Hampshire. Between Keith Jarrett ostinatos and talking to myself I banged out a 40k word draft in a month. I'd say about 10% of that first draft still exists in present form. I reread parts of it the other day — even allowing 10% to live is generous. And now, as 2015 comes to an end, I find myself tucking in for another two months of the book project. Will it be done? Well, it has been written three times now. More will be written and rewritten. March 1st is my deadline. We'll see what we have when the day arrives.
⦿
In case you missed them, some essays and articles from the last few months:
I have something coming out in California Sunday Magazine next month, and a few other essays in the pipeline (maybe even a — gasp — camera review).
⦿
Wishing you all a gluttonous year's end — one in which you recharge and take stock and fill yourself with the presence of people that light you on fire (literally or figuratively, whichever floats your boat; a little drop of a poison now and again is good for testing the efficacy of the system; etc etc). Is the end of the year arbitrary? Absolutely. But without deadlines, bookends, hardstops — imagined or otherwise — most of us would hardly be half the humans we are today. Heck, I'd probably still be in bed. So embrace it — the bit-flip of another Gregorian year. See you all on the other side.
As always, thanks,
— C